U.S. Companies: Full-Time in Office vs. Some Work Location Flexibility
5 October 2023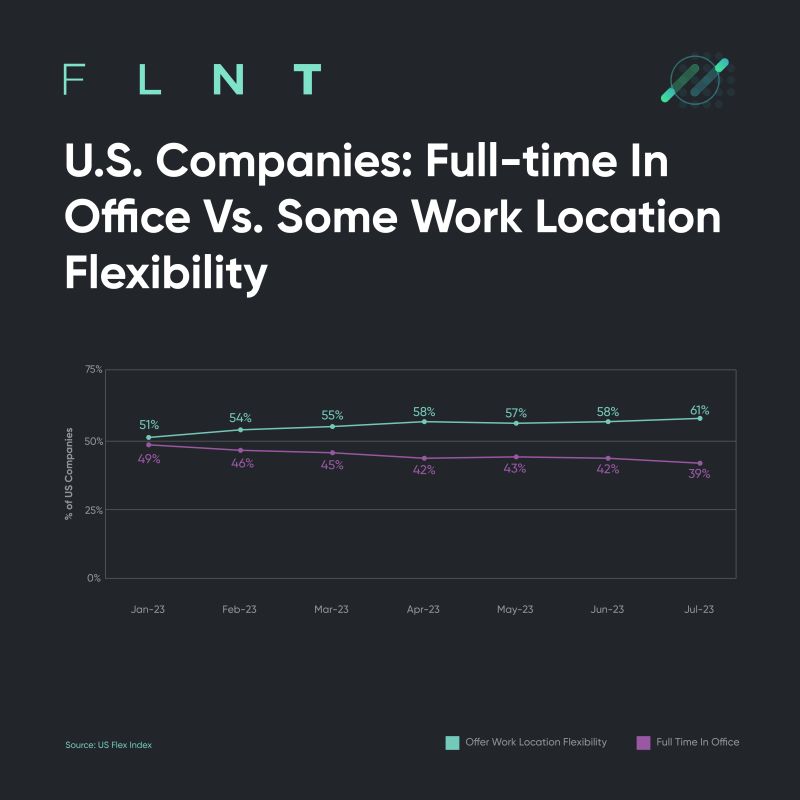 New data from the US suggests that workplaces recently passed a crucial inflection point when it comes to full-time work from office.
 
In Jan-23, the percentage of US firms allowing some work location flexibility was – for the first time ever – higher than the percentage of firms insisting on full-time work from the office (51% vs. 49%).
 
Six months later, the remote working trend has become more pronounced. Today, companies allowing some work location flexibility constitute a clear majority (61%).
 
What implication will remote working have for CBD offices and CBD retail and food courts? 
 
For more data driven insights, visit FLNT.