Historically significant Warroo Station, hits market for the first time in 174 years
4 October 2023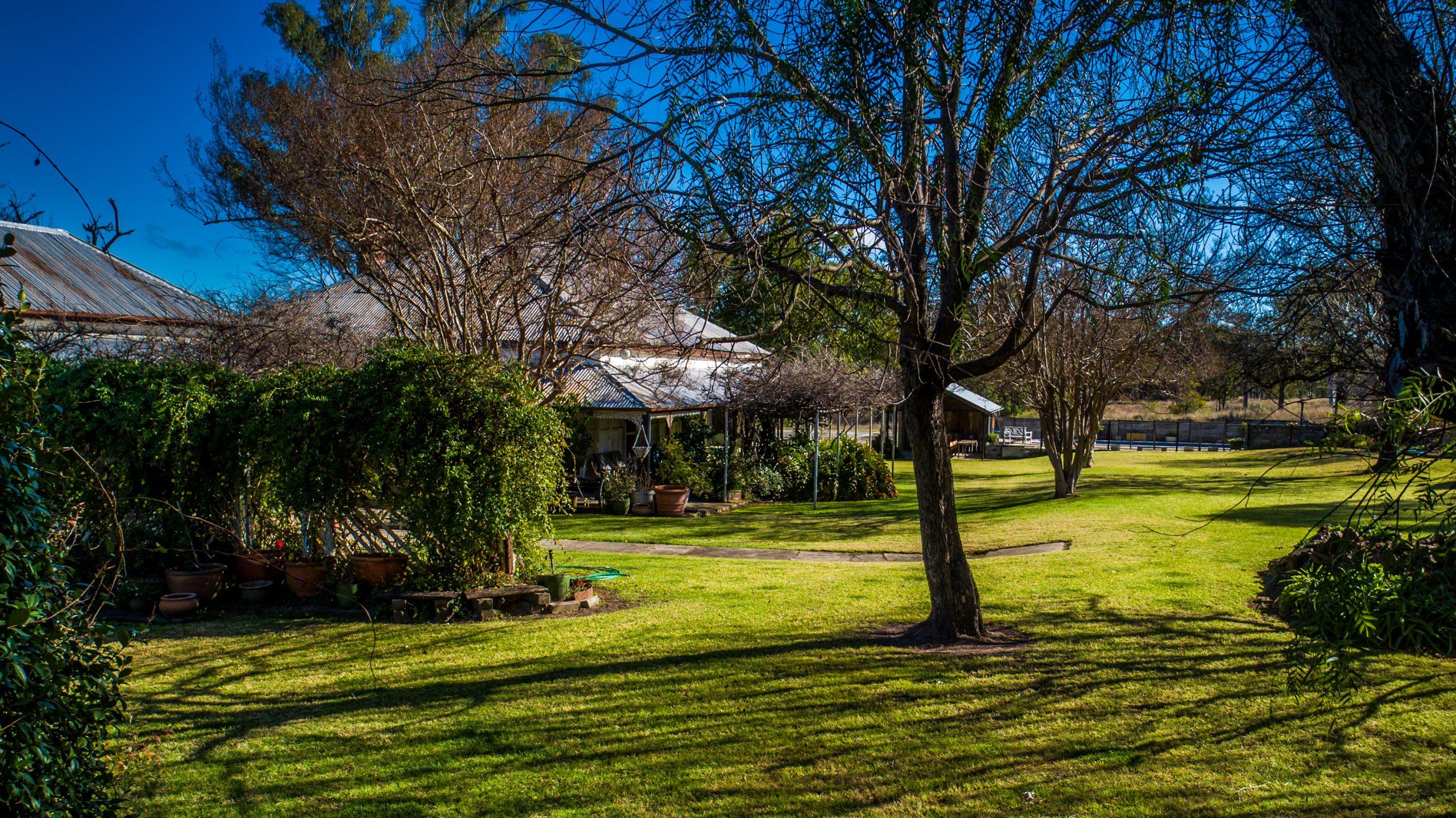 At over 14,400ha property with a distinguished position in the pastoral history of Australia, renown for production of high-quality sheep, wool, beef and cattle is being offered for sale publicly for the first time in 174 years.
Located at 3297 Stanthorpe-Inglewood Road Warroo, the 14,435.24ha station, that was established by pioneer of the wool industry Frederick Bracker in 1849, is a unique offering as one of the premium mixed grazing assets located on the Southern Downs of Queensland.
Warroo Station is offered for sale inclusive of selected plant machinery, the homestead, staff cottages and livestock.
Colliers Agribusiness Manager Phillip Kelly said after managing the station for over 120 years, and under one single family ownership since settlement, The Goodrich Family, who took over the property in 1911, had made the tough decision to sell to pursue other interests.
"Warroo Station is considered one of the premium mixed grazing assets located on the Southern Downs of Queensland and offers purchasers scale of operation, supported by very good infrastructure, and established, proven production," Phillip Kelly said.
"Warroo Station has been a generational grazing enterprise since settlement, and it is rare to have such a large-scale, quality and proven asset come to the market in southern Queensland.
"Purchasers will benefit from having the opportunity to secure a high-quality sheep flock and cattle herd along with full station plant and equipment under the sale.
Strategically located between Goondiwindi, Warwick and Stanthorpe, Warroo Station is only 40 kilometres away from the progressive town of Inglewood and supported by the major centres of Warwick and Stanthorpe within an hours drive. Brisbane can be reached in approximatly 3 hours from Station Homestead to CBD.
Colliers Head of Agribusiness Rawdon Briggs said the opportunity to secure a large-scale premium sheep and beef cattle enterprise on the Southern Downs of Queensland, such as Warroo Station, was unique.
"The property is steeped in history, Frederick Bracker made a huge contribution to the development of wool-growing in Australia and it's reported that he was the first man to start stud breeding in Queensland through Warroo Station," Rawdon Briggs said.
"Warroo Station has an industry leading sheep and wool reputation and under the Primerino Program produced the first sub 12 micron wool in history. Production of quality sheep and wool continues at the station today.
"Beef cattle have, since settlement, played an important role at Warroo Station, with the station today producing high quality Red Angus cattle.
"Warroo Station is endowed with significant stock water supply including 70+ earthen dams supported by 20+ permanent and seasonal springs extruding from a number of gullies and soaks.
"Bracker Creek provides seasonal flows and contains a number of larger waterholes along with the ability to bring underground streams into production with development"
"The development of Warroo Station has included paddock subdivisions that provide for ease of management with in excess of 70 main grazing paddocks ensuring even utilization. All of this enjoyed from the well-maintained circa late 1800's historical homestead offering functionality, formality and fun for the whole family offered as part of the sale." " Rawdon Briggs said.
"Warroo Homestead offers 5 bedrooms, 3 bathrooms, kitchen/dining, large office, several formal and social rooms split across two main sections, positioned in a classical, landscaped country garden the homestead area includes a floodlit tennis court and inground swimming pool. Rawdon Briggs added.
"Warroo Station also has extensive infrastructure to allow for accommodation of a manager and staff, facilitate all livestock handling, conduct repairs and maintenance and storage of all critical plant, equipment and produce.
"There is also a large shed with skillion offering machinery storage and workshop as well as several other storage and hay sheds with fodder/grain storages," Phillip Kelly added.
"In addition to the Homestead there is a manager's residence plus three staff cottages and shearer/backpacker accommodation for an additional 16 people.
This listing follows the recent sale in May 2023 of the 185.5ha Warroo Orchard by Colliers Queensland agents Rawdon Briggs and Phillip Kelly.
Warroo Station boasts a total area of 14,435 hectares (35,670 acres*) in 22 Freehold Titles plus a small Road Lease portion, for sale by expression of interest closing at 1.00pm on Thursday, 16 November 2023.