Theft Statistics (2019-2023)
19 October 2023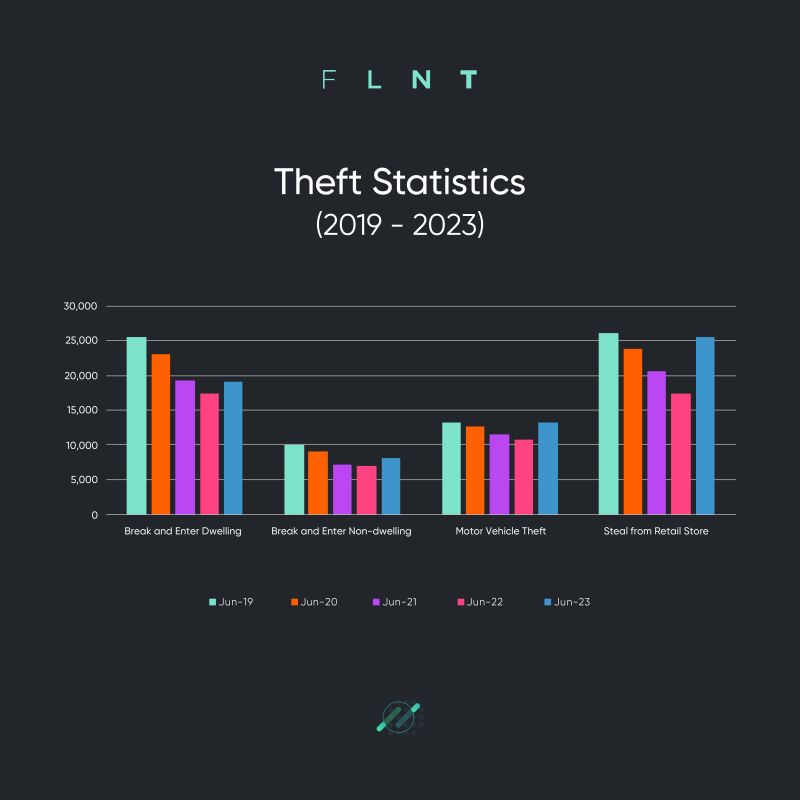 A 20% increase in stock losses reported by Coles has triggered speculation of a rise in theft due to cost-of-living pressures. 
 
But has theft actually increased compared to pre-pandemic levels?
 
According to the latest government data, on a 1-year basis, theft has risen across all theft categories. Retail store theft, for example, by 47.5% over the past year.
 
However, over a 5-year timeframe most categories of theft have either remained stable or declined.
 
Have cost-of-living pressures actually triggered an increase in theft or is it simply reverting to its pre-pandemic norm? 
 
For more data driven insights, visit FLNT.