Children's Participation in Cultural Activities (Australia)
5 August 2023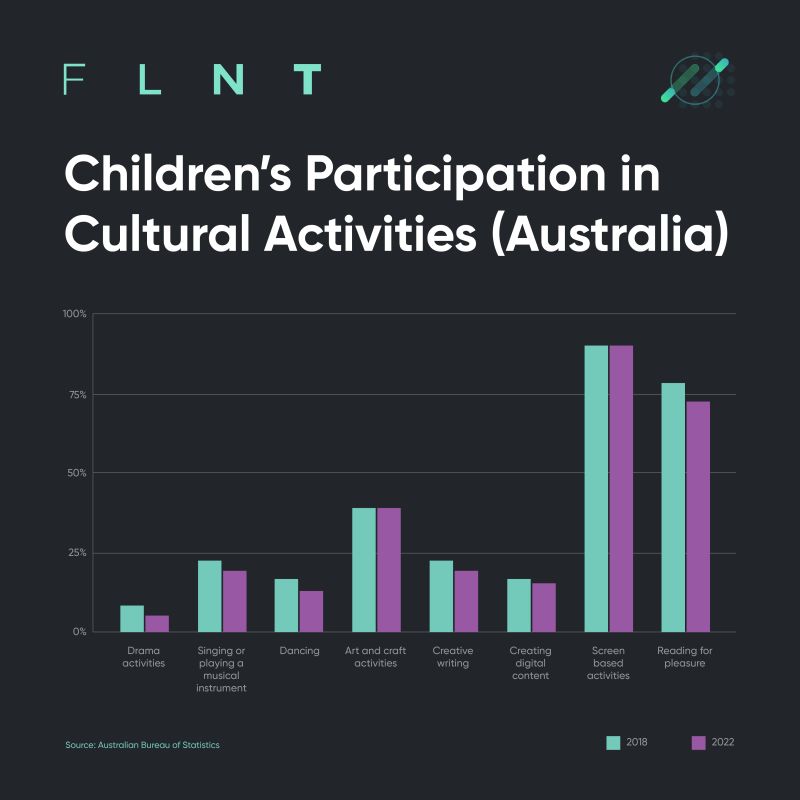 More proof that the Covid lockdowns have been detrimental to leisure activities.
 
Australian Children's participation in drama activities, dancing, creative writing and reading for pleasure all fell significantly in 2022 vs. 2018.
 
On the other hand, participation in screen-based activities has remained constant at circa 90%.
 
For more data driven insights, visit FLNT.