Negative Gearing, Australia
4 January 2023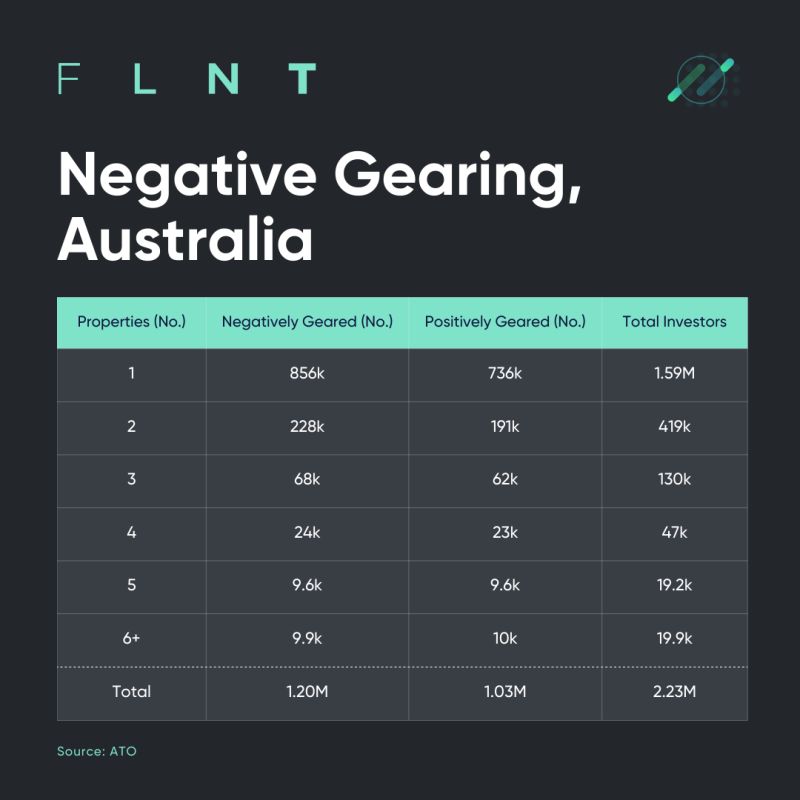 A little over half of Australia's 2.2 million property investors are negatively geared.

The more properties an investor owns, the more likely they are to be positively geared.

How will rising #interestrates affect those investors who are negatively geared?

Use FLNT to quickly identify and capitalise on the trends that matter to your business. To access more alternative data, visit us at: www.flnt.io.