Job Vacancy, Australia
4 February 2023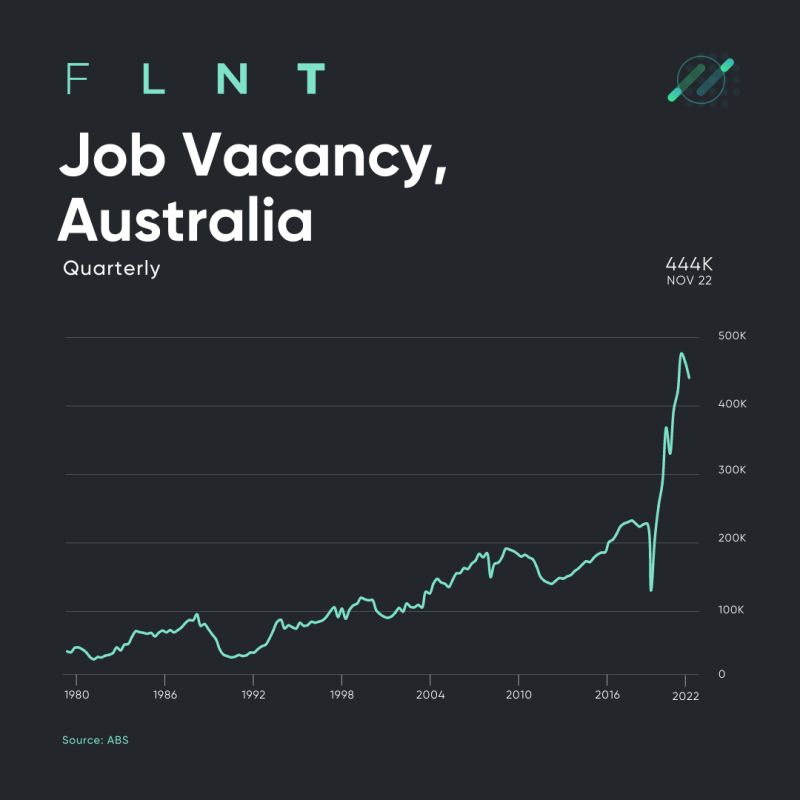 Job vacancy almost quadrupled in the two years from May 2020 (130K) to May 2022 (480K).
Even though the latest vacancy figures in November 2022 show an 8% drop from the peak, job vacancies remain at historic highs.
The tight labour market in Australia will likely only abate when net migration increases from -85K in 2021 to 235K in 2023.
Will the expected increase in net migration allow Australia to avoid a #recession in 2023?
FLNT can quickly identify and capitalise on the trends that matter to your business. To find out more, visit us at: www.flnt.io