Business Entries and Exits 2018-2022, Australia
5 June 2023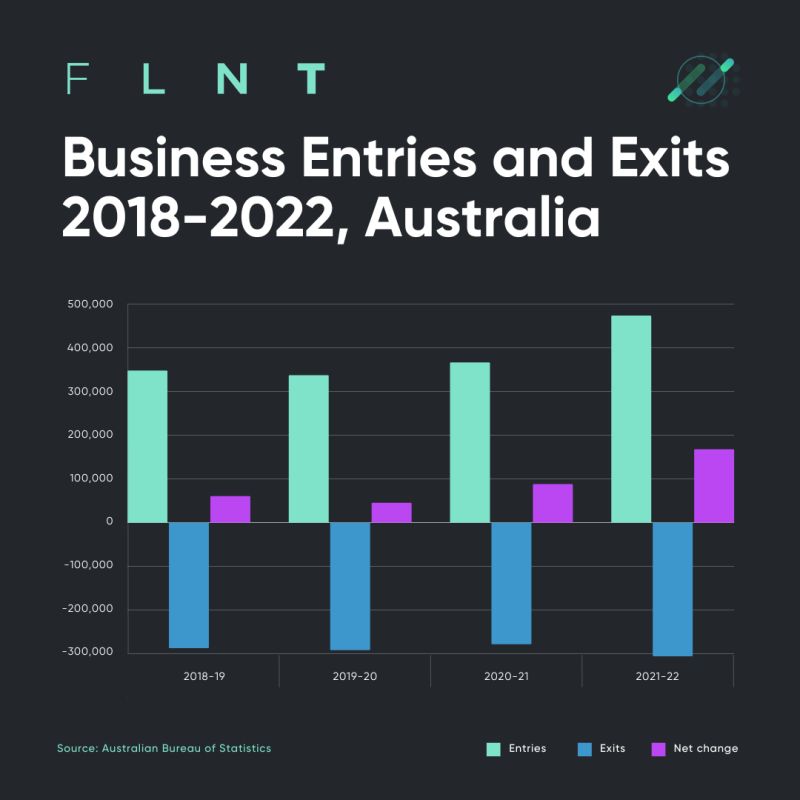 Has COVID catalysed a boom in entrepreneurialism in Australia?
 
Prior to COVID, around 300,000 – 350,000 new businesses were formed in Australia each year. 
 
In 2021-22, this figure was 472,731. 
 
With every crisis comes opportunity. No doubt the disruptions caused by the pandemic also presented great opportunities for budding entrepreneurs. 
 
How will you identify your next opportunity? Use www.flnt.io alternative data today.