Remainder of Canterbury Hills Estate offered to market
25 September 2023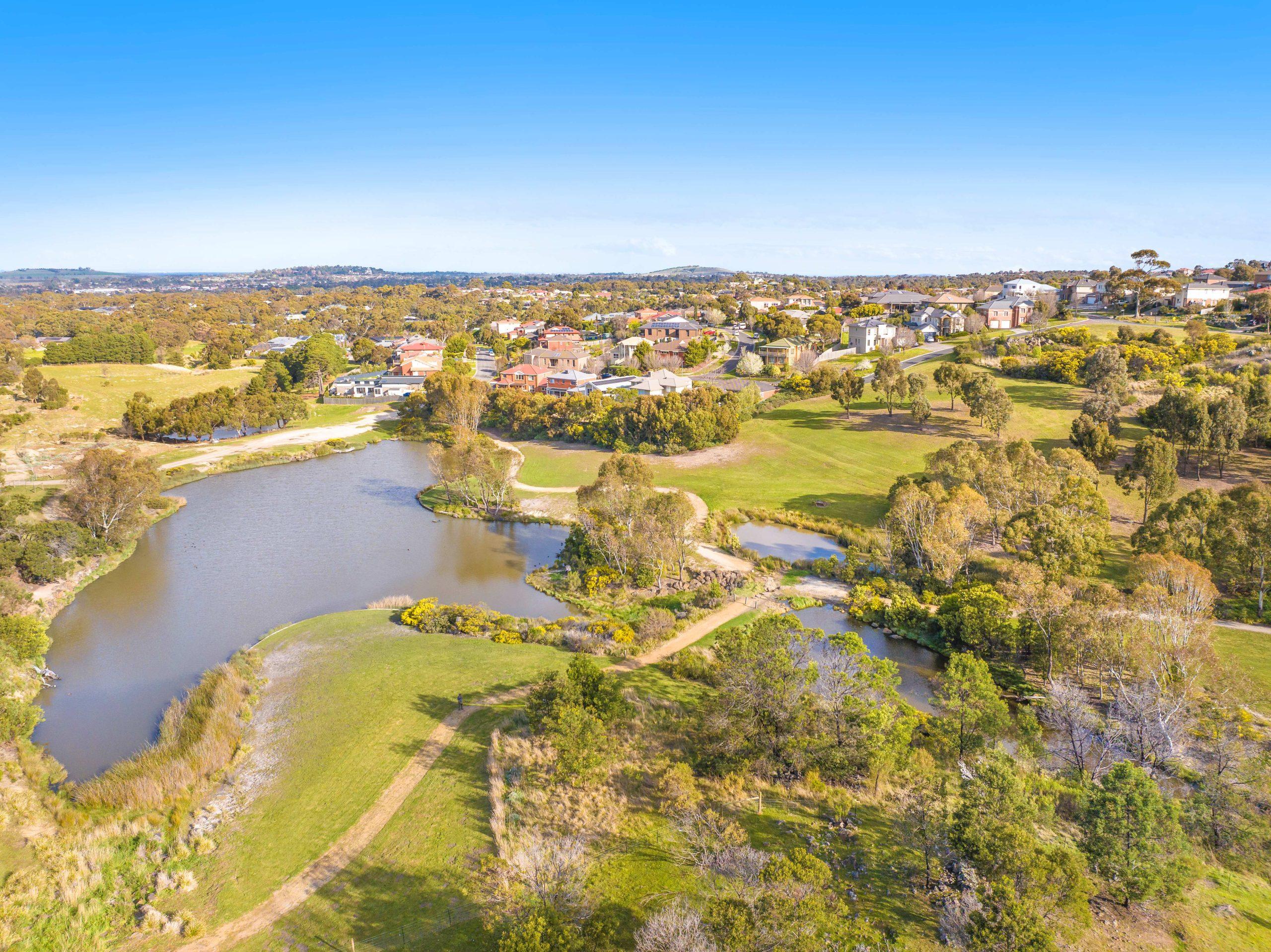 Longstanding developer Townshend Group is divesting the balance of Canterbury Hills Estate in Sunbury Victoria, having delivered 13 of the 46 potential stages. The estate adjoins the suburb's north-western residential boundary and is amongst the largest in the area, offering approximately 205 hectares of prime land.
With the initial development plan approved two decades ago, around 300 homes have been successfully delivered contributing to an established community. An incoming developer could potentially deliver over 840 lots as part of the remaining stages.
The property is being marketed by selling agents Julian Heatherich and Benson Zhou of Savills Australia and New Zealand.
Julian Heatherich, State Director at Savills said, "Canterbury Hills has set the standard for the area with its architecturally designed streetscapes, captivating lake and parkland surroundings. There is now an opportunity to expand this distinguished neighbourhood in one of the Australia's fastest growing regions."
The remaining master planned area of approximately 85 hectares is being offered along with a Green Wedge parcel to the immediate north comprising approximately 120 hectares of land.
"In addition to the more than 840 lots, the opportunity incorporates scenic green spaces, medium-density housing potential, and scope for circa 19 rural living lots at the Green Wedge parcel," stated Mr. Heatherich.
Benson Zhou, Director at Savills noted, "The site is situated 35 minutes from Melbourne's CBD via the Calder freeway and 3 minutes from Sunbury's extensive town centre, providing comprehensive existing shopping, entertainment, recreation, education and transport infrastructure.
"The Sunbury corridor is also poised for a decade of transformative enhancements, encompassing key developments such as the Sunbury Road upgrade, train line upgrade, hospital upgrade and surrounding precinct structure plans set to bring further amenities." said Mr. Zhou.
Mr. Heatherich concluded, "With housing deliveries falling behind and around 60,000 incoming Sunbury residents forecast to 2041, Canterbury Hills Estate presents an immense opportunity to capitalise on the unwavering strength of Melbourne's growth areas."
The opportunity comes as the Victorian Government released a statement last week targeting 800,000 new home builds over the forthcoming decade. The plan involves fast-tracked planning permit decisions to combat the state's growing housing supply and affordability pressures.
The property is for sale via an expressions of interest process closing Wednesday, 18th October at 2pm.