Prime Swanston Street retail property on market for the first time in 35 years
20 November 2023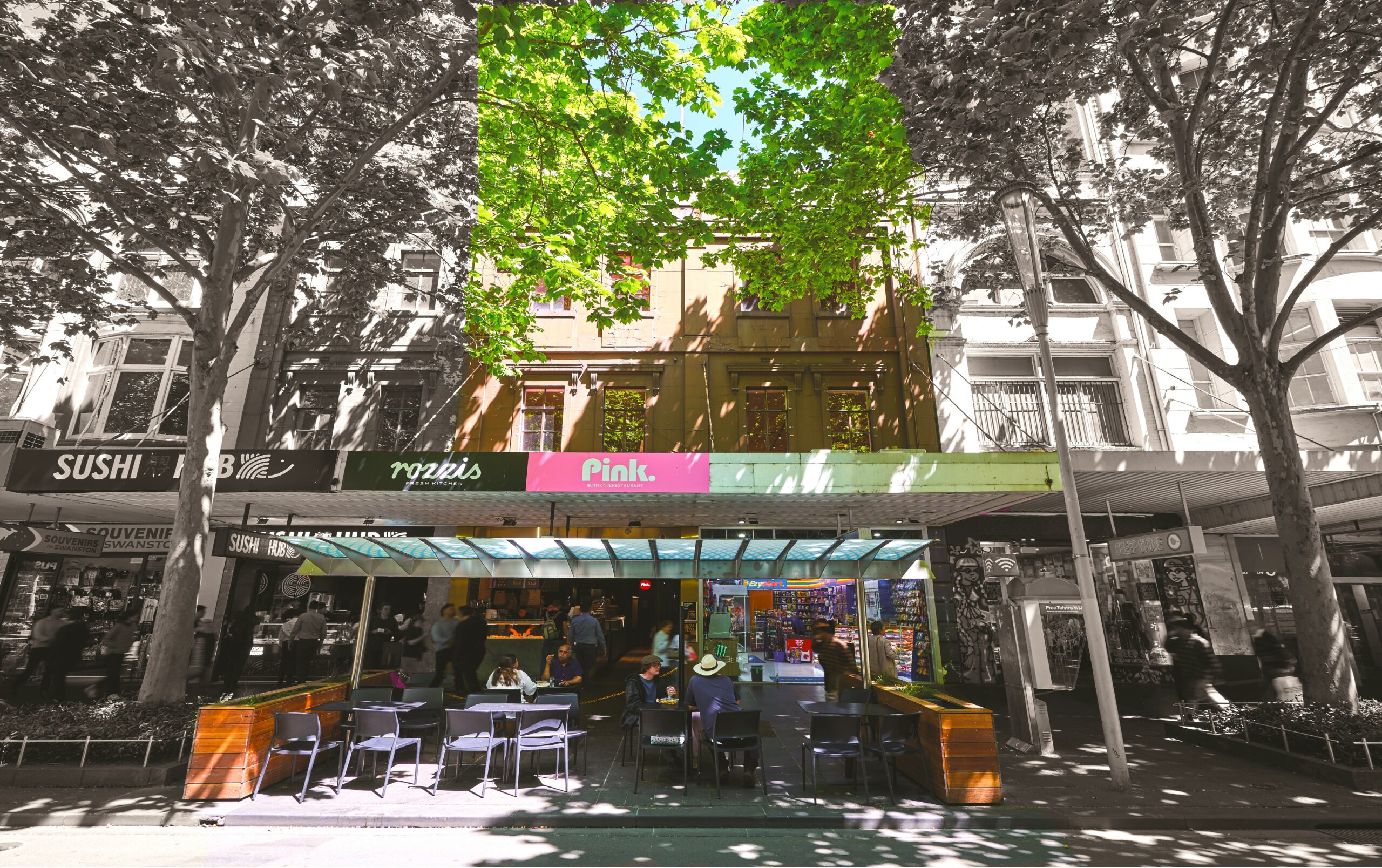 A fully leased, three-level retail property in the heart of Melbourne has been listed by its owner of more than three decades.

Located within a precinct supported by massive daily foot traffic numbers, the 157-159 Swanston Street property, which last sold in 1988, is one of only six freeholds sold in the tightly held Swanston Street precinct in the last decade with only two changing hands since 2018.

According to JLL's Head of Melbourne CBD Sales, Nick Peden, who is marketing the property with colleagues Josh Rutman and Mingxuan Li, the sale represents the rarest of opportunities in a truly defensive asset class.

"This is the first time the property has been offered for sale in 35 years and, as such, provides an extremely rare opportunity to purchase a fully leased property in the heart of Melbourne CBD's best and most tightly held retail precinct" Mr. Peden said.

The classic, double-fronted, 502 square metre retail freehold is currently configured as two ground floor shops with two upper floors and 10.5 metres of absolute prime frontage to Swanston Street. The property is fully leased to EzyMart and Rozzis with a net passing income of $524,160 per annum. The 211 square-metre sites also include a valuable rear frontage to Masons Lane.

Mr. Rutman said the property would attract significant interest from a wide range of buyers, both national and off-shore, including investors, owner-occupiers and value-add buyers.

"A significant selling point and key to the success of local retailers was the unrivalled location within Melbourne's best retail precinct, between Bourke and Collins streets, which includes Bourke Street Mall, and its massive daily foot traffic numbers.

"Swanston Street is Melbourne's spine and a bustling thoroughfare known for its vibrancy, energy and diverse mix of commercial, cultural and recreational activities, embodying the essence of Melbourne's urban character.

"The property and its tenants benefit from one of the most heavily pedestrianised locations in Australia with exposure to an average of 28,000 pedestrians daily and more than 10.2 million annually, among them office workers, travellers and overseas students who together play a significant role in boosting activity and consumer spending in the CBD.

"This is a generational opportunity to purchase an investment with a flawless occupancy history within a prime location that has successfully endured the harshest of market cycles."

The property will be sold by International Expressions of Interest closing Friday, 8 December, at 2pm (AEDT).