Vacant industrial land for sale, Londsdale, SA
20 November 2023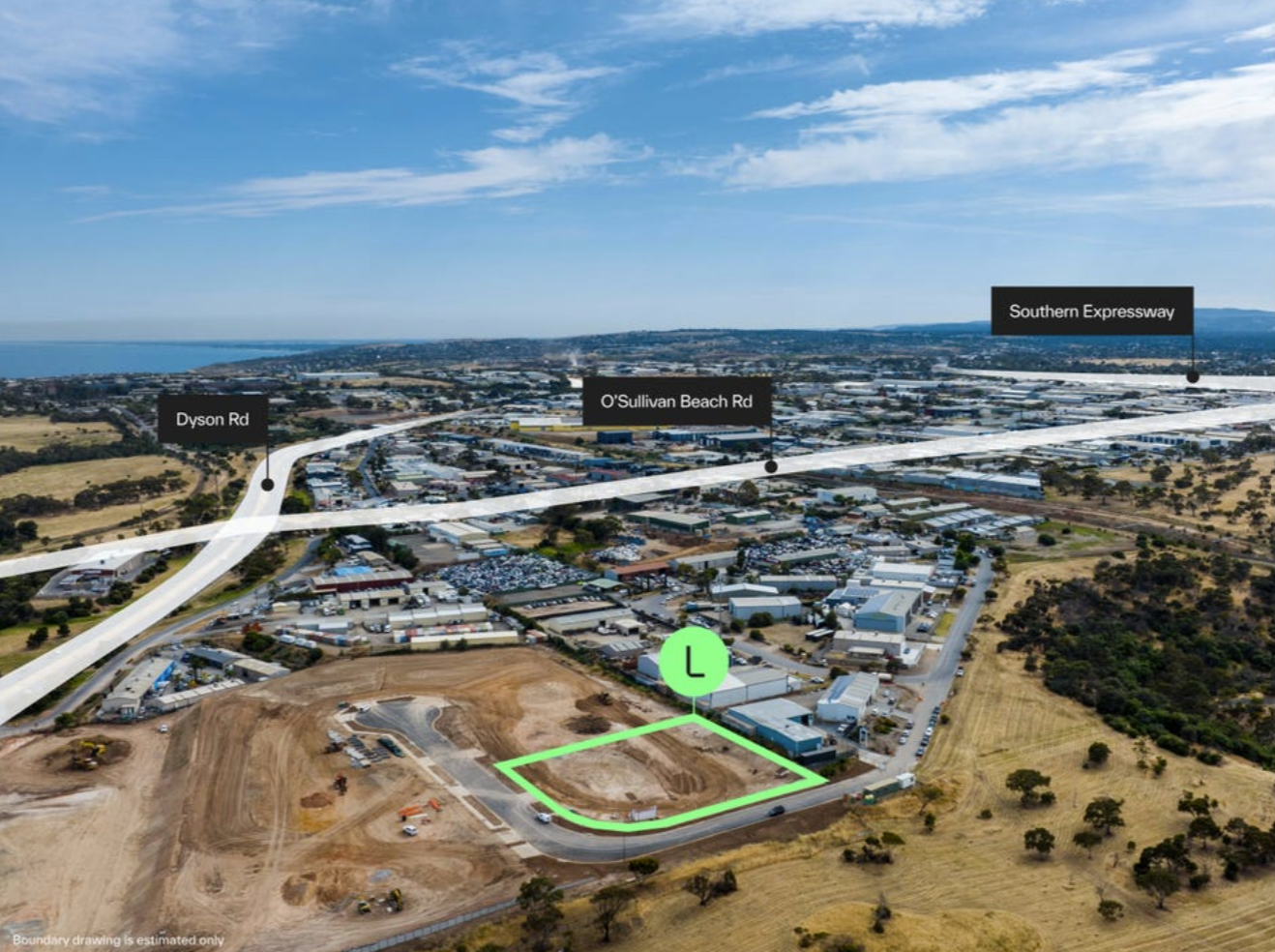 Lot 502 Donegal Road, Lonsdale SA 5160, situated in the southern suburbs of Adelaide, is characterised by its prominent industrial landscape, playing a pivotal role in supporting Adelaide's economic activities.
The area encompasses a diverse range of businesses and manufacturing facilities, hosting a variety of industries.
The strategic location has easy access to major transportation routes, including Dyson Road, O'Sullivans Beach Road and the Southern Expressway, making it an ideal hub for industrial activities.
– Strategic industrial zoned, vacant land measuring 5,497sqm.
– Corner site within brand new sub-division.
– Last remaining allotment for sale.
– Amazing ocean views to the west.