Perth's 10 William Street sold, making it the only major CBD office sale to be negotiated, exchanged and settled this year
8 November 2023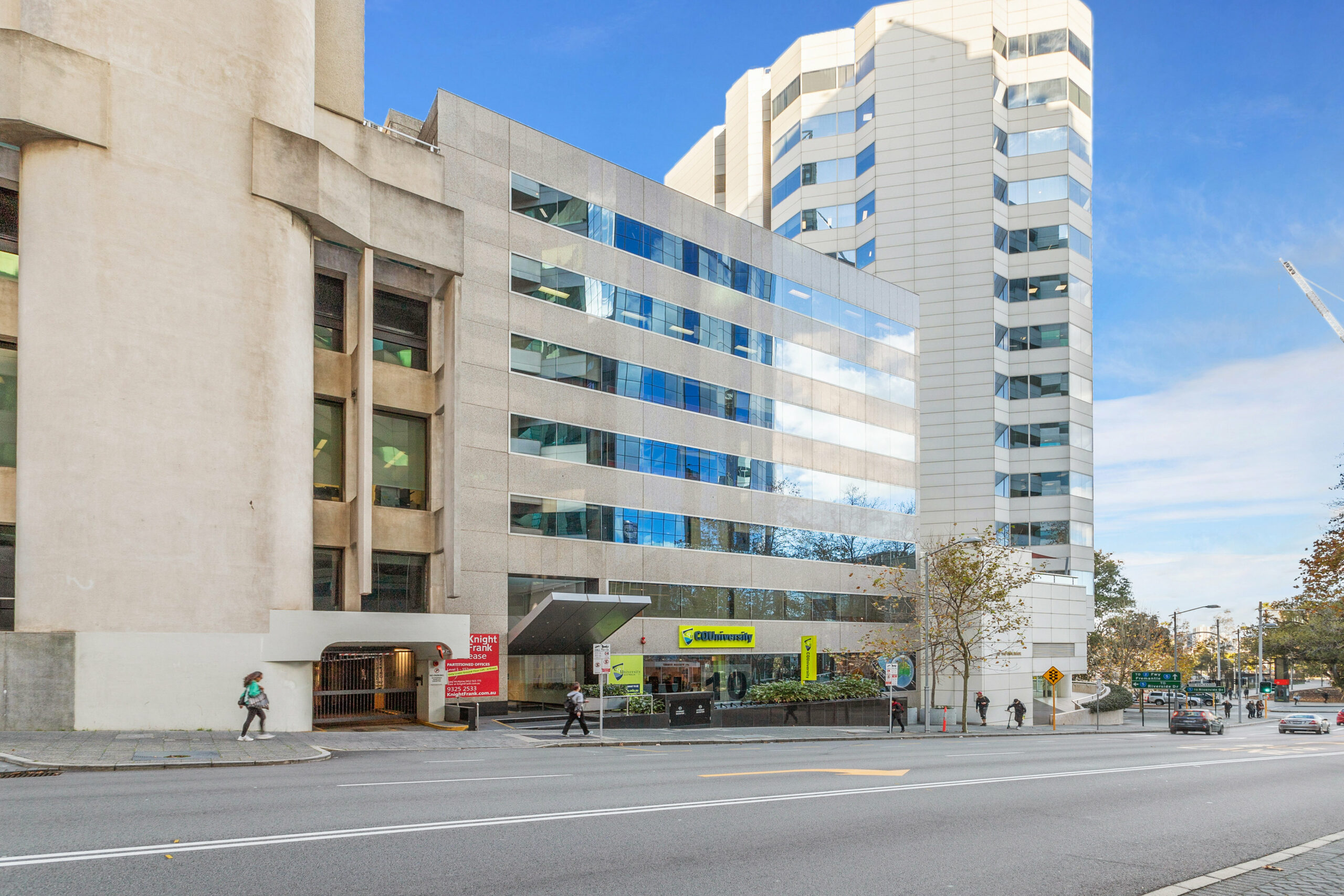 An office building at 10 William Street in the Perth CBD has sold for $21 million, becoming the first office asset to be exchanged and settled in Perth this year.
It was purchased by one of Australia's largest educational institutions, Stanley College, following an Expressions of Interest campaign run by Greg McAlpine, Tony Delich and Zach Schreier of Knight Frank.
The six-storey building has 4,248sq of net lettable area and sits on a 1,560sq m site, with secure open parking at the rear for up to 30 cars.
The property was sold with 75.5 per cent occupancy and a current net income of $1,356,524 per annum.
Stanley College President Alberto Tassone said the purchase of 10 William Street was a great opportunity to secure a long-term home in the Perth CBD, as well as a strong investment asset for the future of the College.
"We took a long-term view with this acquisition which allows Stanley College to continue delivering training and education to international and local students which will create job-ready graduates with skills which are in high demand in WA such as nursing, community care and ICT," he said.
Chair of Stanley College, Suzanne Ardagh also commented: "This acquisition for Stanley College contributes to opening up a new era of vibrancy for the city by bringing students from around the world to the Perth CBD – not only to study, but to live, work, play and contribute to the economy which is part of the initiatives and vision promoted by the Lord Mayor and the City of Perth."
Mr Delich said the sale of 10 William Street was extremely significant for the Perth CBD office market, being the only office asset to be exchanged and settled in the CBD this year.
"10 William Street provided a compelling offering for potential buyers, primarily due to the advantageous building location, the size of the landholding and the exceptional value-add potential.
"The property is situated in the core of Perth's business district and in close proximity to the new CBD centre of Elizabeth Quay which is undergoing a massive construction phase at present.
"It is a large landholding of 1,560 square metres in this prime location, with significant future development potential, which offered substantial growth prospects for buyers."
Mr McAlpine said there was strong buyer interest during the campaign from both investors and owner occupiers, but enquiries were particularly strong from the latter.
"The majority of the building has a 9B classroom certification, and this point of difference provided an opportunity for education users, from which interest was solid," he said.