SIG Group's $400 million development Amory achieves 80 percent in sales, offering last available homes in Ripley
8 November 2023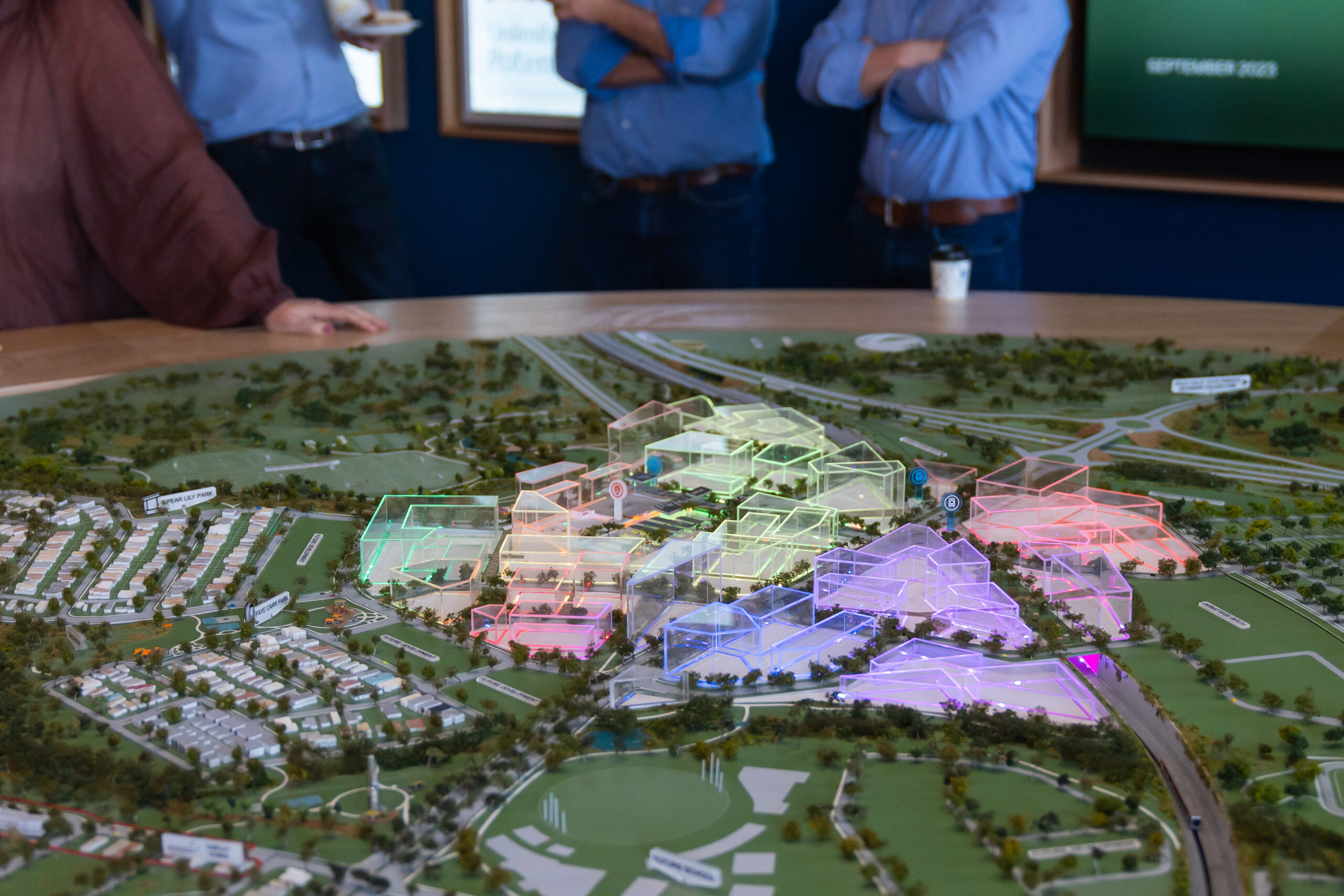 Leading property developer SIG Group has reached an impressive 80 per cent in sales, following the first release of their latest premium residential development Amory, adjacent to the bustling Ripley Town Centre.
Amidst the positive sales following Amory's launch, development approval was also formally received for the project.
The expected value of the development once complete is estimated to be over $400 million – further showcasing the increasing demand for Queensland's booming western growth corridor, and the final opportunity for buyers to purchase the last available homes in Ripley.
Amory will offer over 600 homesites with a range of lot sizes ideal for all buyers, to facilitate building easy to maintain and affordable terrace homes, to premium two story designs on large family sized lots.
CEO of SIG Group, Hugh Lu, said the initial release received a strong response from local residents who already reside in Ripley and Ipswich.
"We are truly honoured to witness the initial success and outstanding results from our launch, displaying great support from the local community in preparation for construction to commence in the new year," said Hugh.
Amory's success has been forged on its esteemed reputation for unrivalled convenience and livability, being one of the few residential developments that seamlessly adjoins the railway precinct. There are currently two main arterial roads that connect Ripley to other key areas in SEQ (Cunningham Highway & Centenary Highway), with bus networks already up and running. The future of the area holds potential for a proposed train station within walking distance to the community with a $2.5 million Preliminary Evaluation under the South East Queensland City Deal, extending the rail from Springfield through the Ripley Town Centre to Ipswich.
Clinton Trezise, Managing Director of Queensland of RPM Group, said buyers are seeing Amory as a great investment for their families' future as the existing town centre and expanding future amenity will provide convenience and attraction to the area.
"The surrounding region of Ripley is poised to boom with buyers not only investing in present comfort and convenience, but also in a promising future of growth and development. Amory will propel the area to the frontlines of being recognised as one of Queensland's most exciting emerging suburbs since the success of Springfield," Clinton said.
Amory purchaser MD Jamil Ashan, a tax accountant along with his wife Ferdoushi, a childcare educator in Ipswich, said Amory provided him with upsizing opportunities, while giving his children the opportunity to have a great education in a rapidly developing area.
"My family and I have lived in Ripley for the best part of 5 years – having initially rented a terrace home while we built our first home on Panorama Circuit."
"With my two children aged 8 and 6, going to Ipswich Boys Grammar School and Ipswich Girls Grammar School respectively, Amory became the most ideal choice for our growing family. Having lived in the area, Amory will be giving us the opportunity to upsize while remaining in the area and maintaining the lifestyle we are already accustomed to," said Jamil.
With construction commencing next year, the first stages of Amory are anticipated to be ready early 2025.
Expressions of interest are now open. To find out more, please visit https://amoryripley.com.au/.