Mixed-use commercial development site next to the Norwest Station has sold
25 July 2023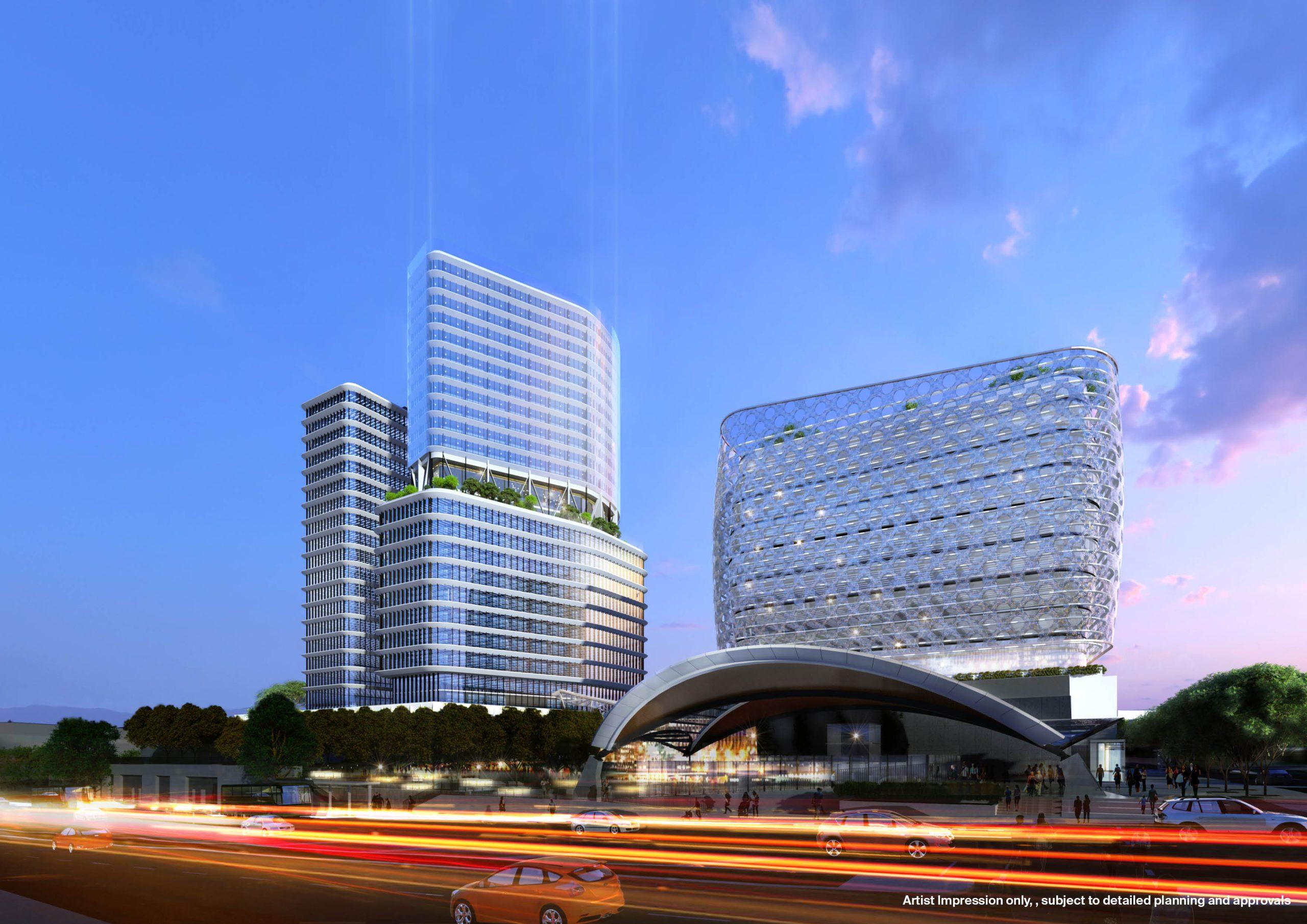 A major commercial development site situated immediately adjacent to the Norwest Station in Norwest has sold following an Invitation to Tender campaign.
The 9,404 sqm (approximately) vacant site at 25-31 Brookhollow Avenue within the Norwest Business Park has the potential for up to 52,000sqm of gross floor area across commercial, hotel and retail uses (subject to council approval).
The planning proposal is for a mixed-use development of three main buildings with heights of up to 11, 23 and 25 storeys.
The site was purchased by Mulpha following an Invitation to Tender campaign run by Mark Litwin, Wally Scales and Grant Bulpett of Knight Frank.
Landcom, on behalf of the vendor, sought responses from experienced developers to the Invitation to Tender to acquire the mixed-use commercial development opportunity.
Mr. Litwin said Knight Frank had gone through a comprehensive process to find the right buyer to develop the site.
"This landmark commercial development opportunity was entirely unique, with planning controls amended to allow for close to 52,000sqm of commercial, place-making retail, and hotel accommodation," he said.
"As a growth corridor Transit Oriented Development (TOD) site, the interest level during the campaign came from domestic and offshore listed development entities, seeking modern gross floor area in a post pandemic market.
"These TOD opportunities are increasingly rare, and we're delighted to continue to represent Sydney Metro and Landcom for the disposition of these opportunities, getting them in the hands of high-quality development capital, and playing a role delivering on the North West Places vision."
Mr. Scales said the offering had represented a once in a lifetime development opportunity.
"The site presents the opportunity for a landmark development that will become an essential part of the future of the Norwest Station Precinct, creating a benchmark for transit-oriented development and a great place to do business, work and visit," he said.
"The Norwest Business Park is a well-established commercial development in Sydney's Northwest, and it is anticipated commercial development projects in the evolving business park will be in demand given the new transport connections to be provided by Sydney Metro.
Recently approved site-specific planning controls, including permissible floor space ratios and building height, allow for a new benchmark in high-rise commercial development within the Norwest Business Park to capitalise on rapid access to Macquarie Park, Chatswood and Sydney CBD and beyond by 2024.