Major Mixed-Use Site with Existing Woolworths-Anchored Shopping Centre in Geelong West for sale
8 November 2023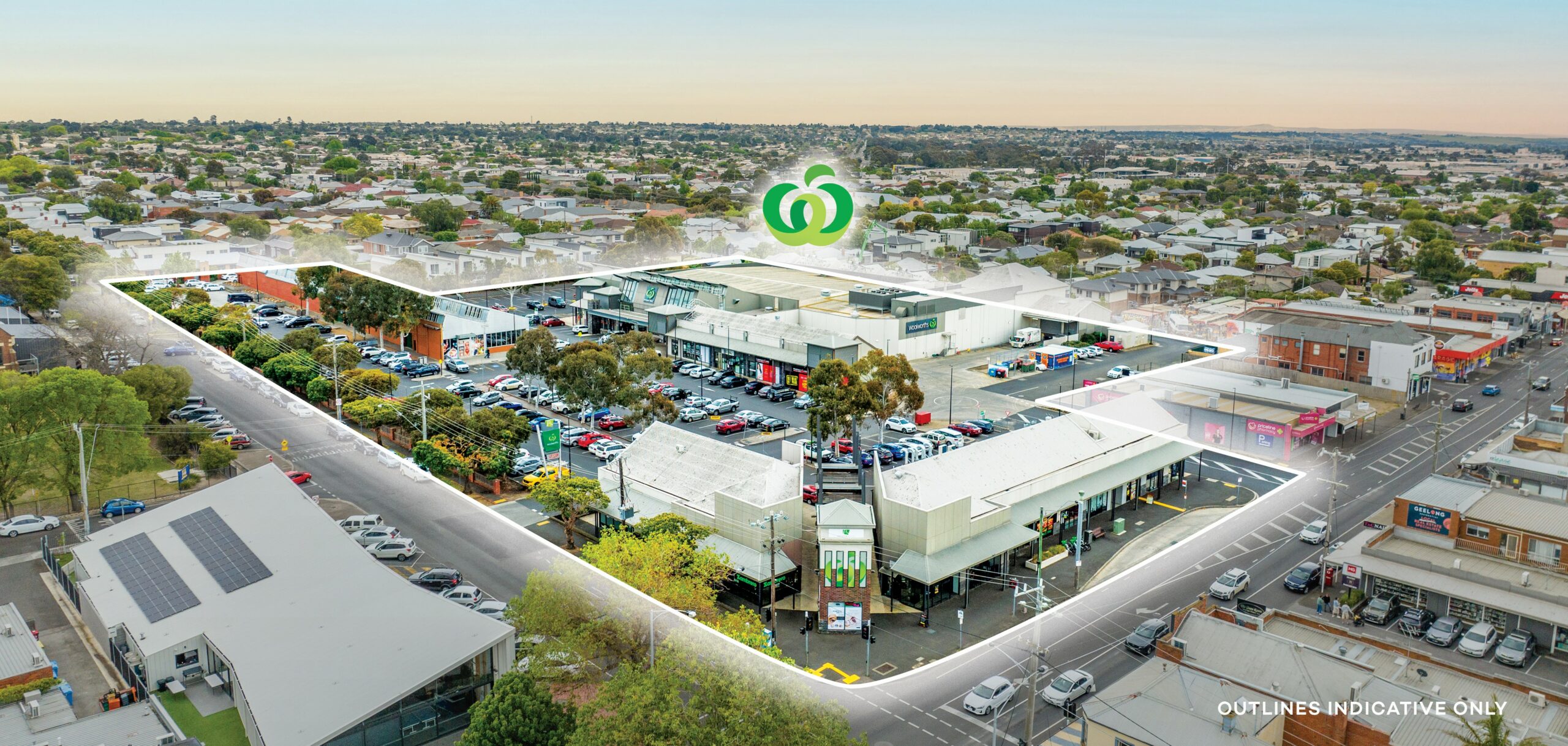 Colliers and Stonebridge are exclusively bringing the high-performing Pakington Strand Shopping Centre to market. Anchored by a full-line Woolworths supermarket and supported by 13 specialty shops, three kiosks and one ATM, the centre presents a unique opportunity to benefit from a strong-trading existing shopping centre whilst providing an immense potential for future development.
The significant 20,984 sqm mixed-use zone site encompasses an outstanding possibility for a major mixed-use development comprising retail, commercial and residential uses, given its current low site coverage of 25% and strategic location prominently situated in Geelong West, adjacent to the Geelong CBD.
The development opportunity is supported by the Victorian Government Gazette Amendment VC242, which has been approved to facilitate significant residential development and substantial economic development, as well as the Pakington Street and Gordon Avenue Urban Design Framework, having designated the property as a strategic site.
Stonebridge's Kevin Tong and Justin Dowers, in conjunction with Colliers' Tim McIntosh and James Wilson, have been appointed to sell the property.
Stonebridge Partner Kevin Tong commented, "With Australia's net migration at over 400,000 this year, sites like Pakington Strand play a pivotal role in providing the required future development to support the growing population."
Colliers' Director, Tim McIntosh, said, "As the country's fastest growing regional city, Geelong has witnessed rapid growth over the years with major Government and private investment into the area. The recent announcement of Amber's $250 million project in Geelong has provided a boost of confidence in the area."
"Pakington Strand Shopping Centre resides on the largest commercially zoned site along Pakington Street and forms an integral part of the suburb being its community centre," added Mr McIntosh.
"There is a strong opportunity for an incoming purchaser to reap the benefits of an existing and strong-trading shopping centre whilst having the upside to develop a major project," said Stonebridge's Justin Dowers.
The vendor, the Bai Fu Xin family added, "Pakington Strand represents a once in a lifetime opportunity to make a meaningful contribution to Geelong's economic future for any developer whose focus is on Victoria's second major city."
Pakington Strand Shopping Centre, 95-103 Pakington Street, Geelong West, is being offered for sale via an Expressions of Interest (EOI) campaign, closing at 2pm (AEDT) on Wednesday, 15th November 2023.