Savvy investors compete to secure highly attractive Bondi beachside blocks
7 November 2023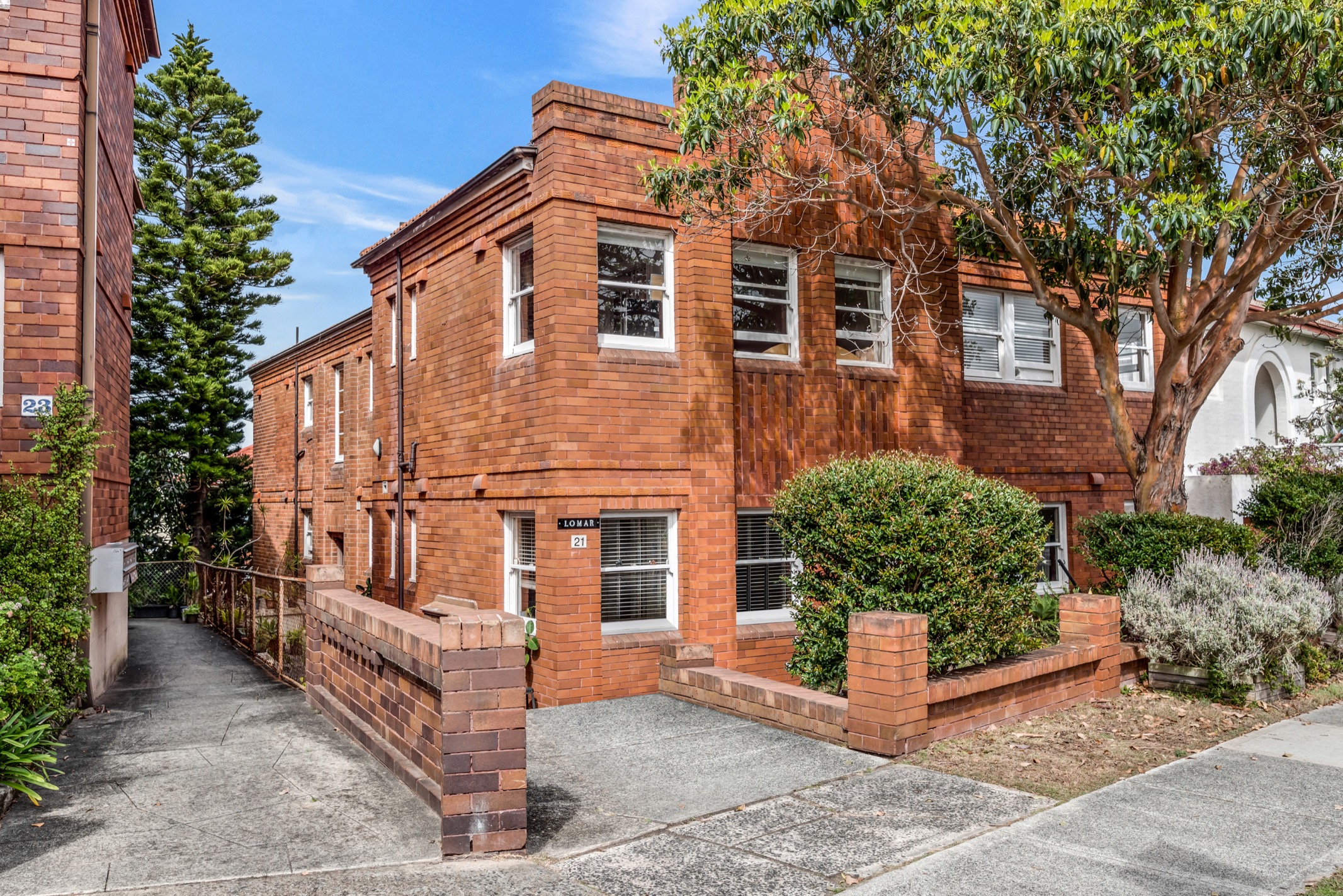 Beachside apartment blocks have become one of Sydney's most sought-after commodities, as purchasers search for a haven to invest their money in.
A spate of unit blocks across Sydney's Eastern Suburbs have come to market of late, with these often-intergenerational assets offering a fantastic price point for a number of buyer types, including mum-and-dad investors who may be priced out of other alternatives.
One recent example is the sale of 47 Imperial Avenue in Bondi, which recently sold at auction for $5.35 million at a gross yield of 3.1 per cent to a local Eastern Suburbs investor through the Colliers team of Matt Pontey and Miron Solomons.
The incredibly strong campaign generated interest from both local and interstate investors seeking a secure investment in Bondi, with three active bidders and robust competition.
"We're currently seeing an incredible appetite for well-located apartment blocks with major upside in rents, especially given the current rental climate," Mr Pontey said.
"The east has always been a go-to destination for investors and these properties provide a secure income stream with all the fundamentals for future growth and strong demand," Mr Solomons said.
Another offering through Mr Pontey and Mr Solomons is 21 Hastings Parade in Bondi Beach, which provides six one-bedroom apartments situated just moments from the beach.
The block, which was built circa 1940, offers huge potential to improve upon the existing income through value-add opportunities to the building and has a gross rent for the building of $165,100 per annum.
The land was purchased by the owner's grandparents during the great depression, it wasn't until circa 1940 that the block was built and named Lomar, a blend of the grandparent names Lillian & Omar.
21 Hastings Parade, Bondi Beach is set to go to Auction on November 28 with pricing expectations of circa $4.7 million.
"These types of assets coming to market were the original Build to Rent before the asset class attracted institutional capital. These will continue to remain a stalwart of the Australian rental market which remains resilient regardless of macroeconomic conditions," Mr Pontey said.
"Bondi Beach is an iconic location that continues to attract interest from around the world as investors are attracted to the safety and security of the region's property market," Mr Solomons said.