Industrial shortage to spur demand for one of Sydney's biggest small-lot subdivisions
30 October 2023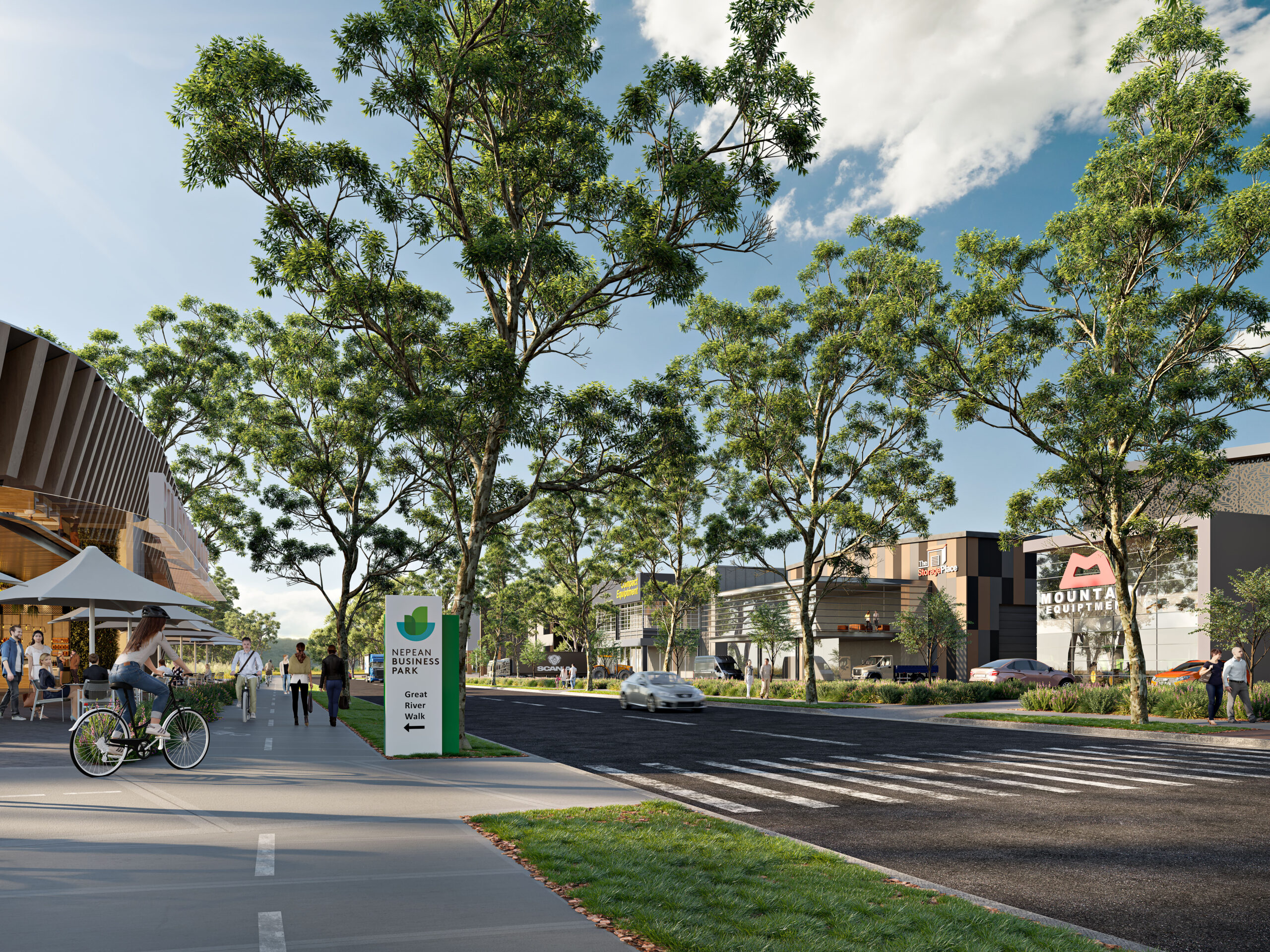 One of Sydney's largest small-lot industrial subdivisions is being launched in Penrith as the city grapples with an acute shortage of industrial & logistics land.
The $2 billion Nepean Business Park will occupy a 49-hectare former quarry site adjacent to the Sydney International Regatta Centre.
CBRE's John Micallef and Matthew Alessi, together with Macquarie Commercial's Luke Belotti, have been appointed to steer the Stage 1 launch on behalf of the Australian-owned private family investment office Precinct Capital.
Nepean Business Park will deliver circa 93 small to medium lots into Sydney's highly constrained industrial market in a move expected to generate particularly strong interest from owner-occupiers.
Precinct Capital Chairman Bruce Baudinet said, "The park includes smaller lot sizes ranging from 2,007 sqm, allowing for local enterprise to share in the growth of the Western Sydney region. There is a clear demand for this style of industrial and warehouse space, with the Penrith area fast becoming an employment hub for major industry and suppliers."
Lots within the Nepean Business Park site will feature open space, public art and benefit from pedestrian and cycle links.
Mr Micallef noted that a small lot subdivision of this scale had not been developed in Sydney for at least 15 years, if ever, providing significant opportunity for occupiers at a time when the city's Outer North West vacancy was just 0.2%, the tightest globally.
"Sydney's industrial market is predominantly controlled by institutions who develop to hold long-term and typically focus on larger buildings above 4,000 sqm," Mr Micallef said.
"Nepean Business Park will offer lots that cater for small and medium businesses. This market is severely undersupplied, and we have not seen any substantial new stock for an extended period.
"This has led to large rental increases, and occupiers are struggling to find premises. We have an influx of small businesses looking to own their own premises, which Nepean Business Park will cater to, and we also expect strong engagement from investors given the market's strong underlying fundamentals."
CBRE's Australian Head of Industrial & Logistics Research Sass J-Baleh said that only 4% of the total industrial-zoned land in the Sydney Metropolitan Region was undeveloped and serviced, with supply falling well short of demand from transport & logistics, e-commerce and manufacturing occupiers.
"Given the increase in Australia's migration program planning, we estimate an additional 800,000 people will be living in Sydney between now and 2031. The forecast population growth is expected to create demand for around 3.6 million sqm of industrial and logistics floorspace over this period," Ms J-Baleh noted.