Colliers secures new tenant to highly sought-after modern industrial asset
30 October 2023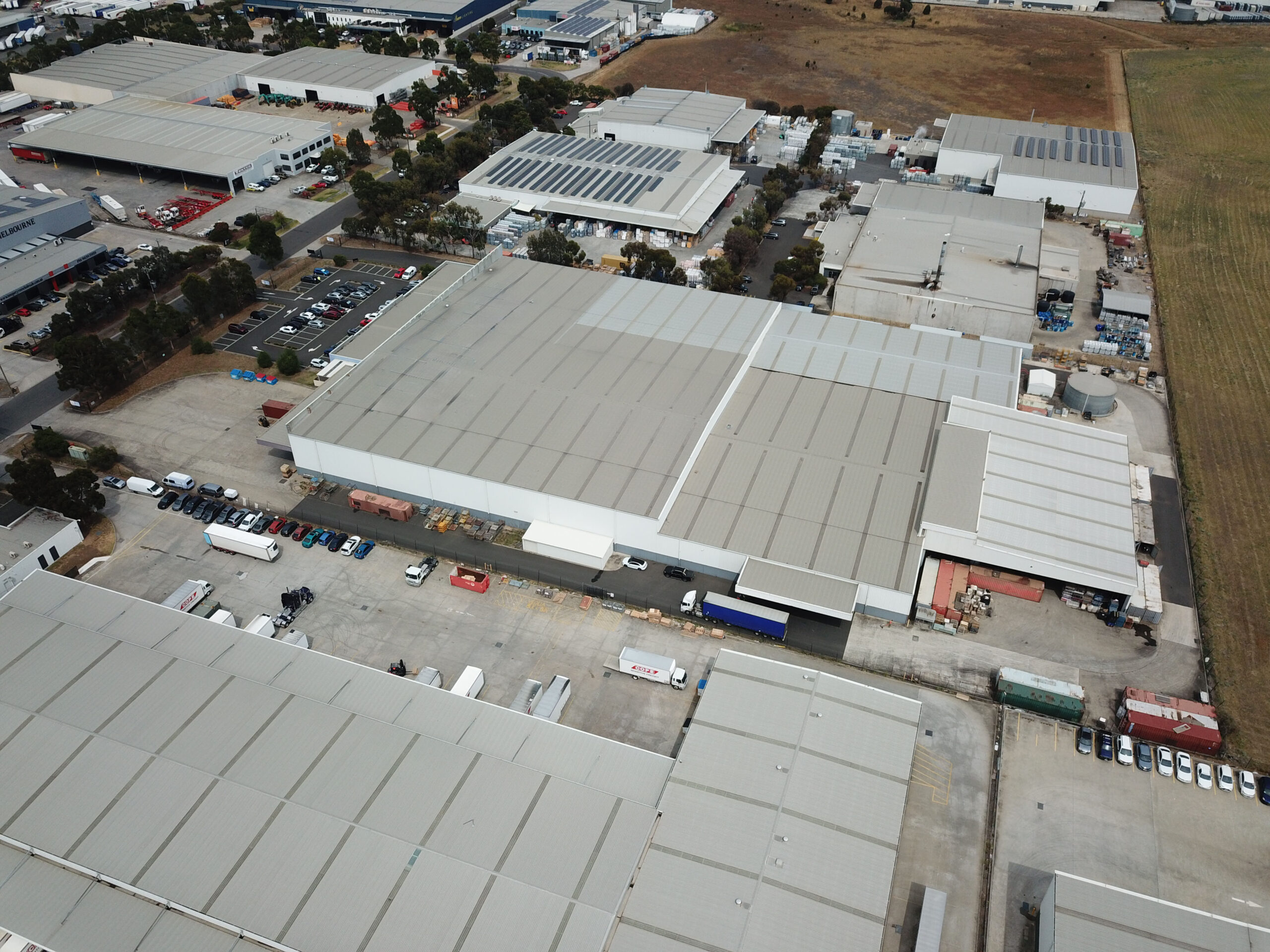 Colliers Nick Saunders and Charlie Woodley have, on behalf of Centuria, secured a five-year lease to DGL Group at 60 Fulton Drive in Melbourne's Derrimut, achieving a solid annual rental rate for the asset.

The property comprises a 12,029 sqm modern industrial office and warehouse, sitting on a rare low coverage site of 25,335 sqm.

Nick Saunders, Colliers' Industrial National Director, said, "The building improvements feature internal separation, which was particularly attractive to the new tenant as it will allow DGL Group to run their two separate businesses, "DGL Warehousing and Distribution" and "DGL Manufacturing" under the same roof."

"The low site coverage and great truck access were highly sought-after attributes, along with drivearound access, a mix of on-grade and recessed loading docks and a large super-awning at the rear spanning 1,547sqm. Featured that are well suited to the transport and logistics sector."

"The property is strategically located to other manufacturing and storage warehouses owned and leased by DGL in the immediate area. The warehouse will play a pivotal role in enabling DGL to meet the ever-increasing demand of our customers and DGL's future growth aspirations," added Brendon Stewart, Commercial Asset Manager at DGL Group.

The Centuria-owned and managed asset is situated within the highly sought-after Derrimut Industrial Estate. Home to countless multinational organisations such as Aldi, Mercedes-Benz, and Asahi Beverages.

Mark Jones, Centuria's General Manager, Victoria, said, "Centuria Capital Group has clustered 55,884 sqm along Fulton Drive across seven warehouses, and with this transaction, the industrial estate is now boasting 100% occupancy."

Associate Director of Colliers Industrial, Charlie Woodley, noted that 75% of the leasing transactions that have taken place this year in Melbourne's West have been secured by the Transport, Logistics and Retail sectors.

"Melbourne's West is a key location for several logistics and transport operators as the surrounding infrastructure caters for all forms of vehicle transport and provides easy access to major arterials with both Melbourne CBD, Port Melbourne and Melbourne Airport all about 20km away," said Mr Woodley.