Development site in Frankston's metropolitan activity centre offered to market
2 November 2023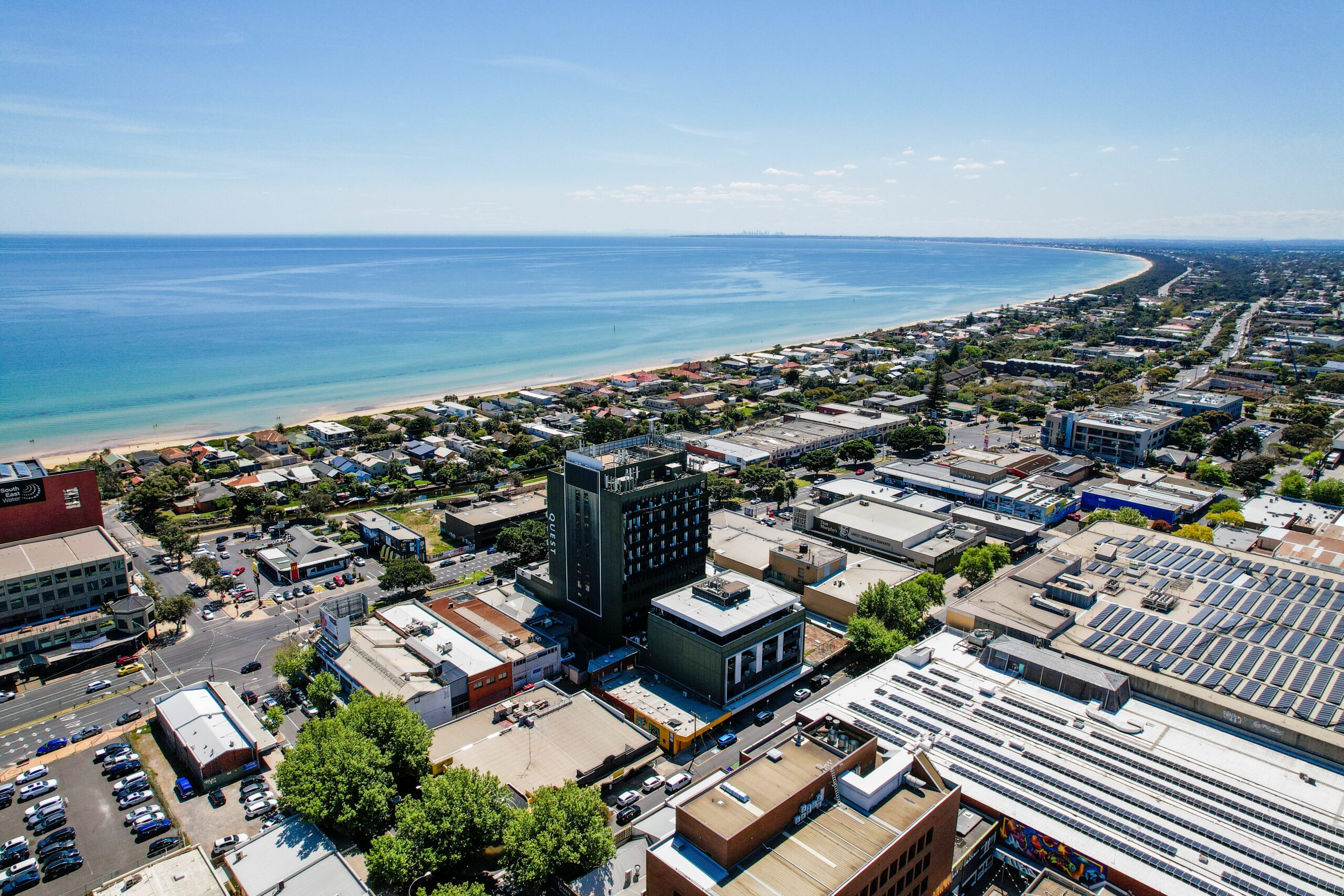 A double frontage development site within Melbourne's Frankston Metropolitan Activity Centre precinct is being offered to market, with Savills Australia and New Zealand appointed to market the site on behalf of Frankston City Council.
Located at 5-7 Keys Street, Frankston, the site is situated on a 394 sqm corner (Keys Street and Wells Lane) directly opposite Bayside Shopping Centre and within walking distance of Frankston Beach and train station.
With Commercial 1 zoning, the Keys Street property has extensive development outcomes preferred building height of 41 metres and potential bay views. Currently onsite is a single-level building suitable for office or retail, offering a potential purchaser a short-term income stream.
In June, Frankston City Council released a structural plan designed to guide the ongoing revitalisation of Frankston's Metropolitan Activity Centre (FMAC).
This includes the provision of pedestrian-friendly city centre environment offering more outdoor activity, extended outdoor space for dining, retail and events in the centre, a diverse range of housing types and strong night-time economy as well as street scape upgrades and increased connectivity to the city centre.
Cameron Zamora, Associate Director, CBD and Metropolitan Sales and Savills said, "With the ability to develop or keep as is for the short term, this site offers any potential purchaser the opportunity to come onboard and play a part in the Council's vision for a revitalisation of Frankston's city centre."
Tanya Su, Associate Director, CBD and Metropolitan Sales at Savills added, "The site's location, coupled with the Council's commitment to helping create opportunities for quality development, jobs and housing for the Frankston community, represents a rare chance to shape a vibrant new 'capital of the South-East'."
The Keys Street site will play a key role in the precinct as the first Activity Centre site put to market by Frankston City Council since the structure plan was adopted.
The site at 5-7 Keys Street, Frankston is for sale and Expressions for Interest closing at 2pm on Wednesday, 29 November 2023.