Cromwell Continues Refurbishment at HQ North, Fortitude Valley
20 January 2021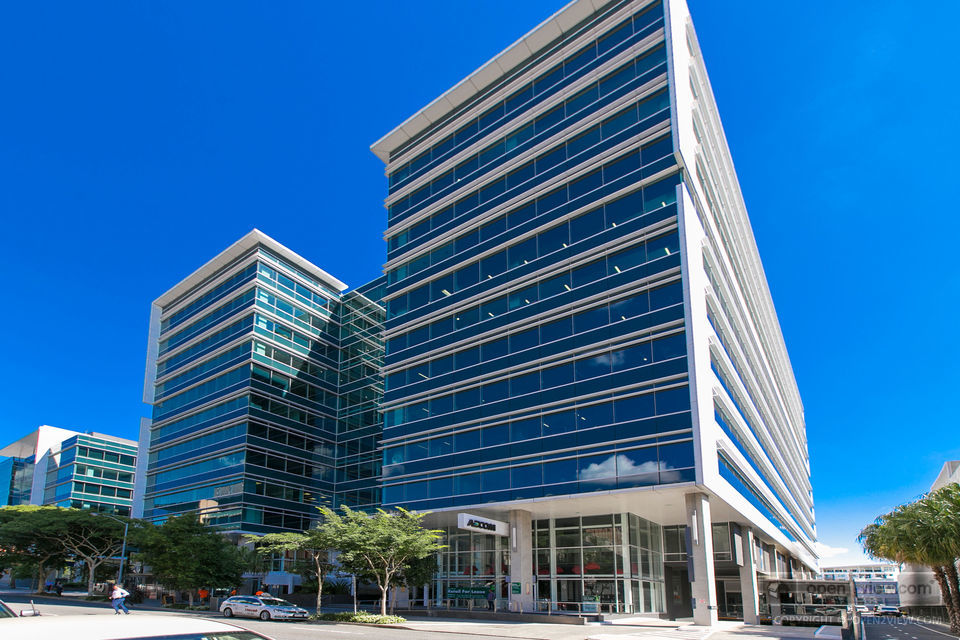 Real estate investor and manager, Cromwell Property Group will start the next stage of its refurbishment programme at its HQ North asset in Brisbane's Fortitude Valley over a 14-week period beginning next month.
HQ North is an 11-storey A-Grade office tower which was acquired by Cromwell in 2011 for $186m. The asset is located in Fortitude Valley's 'Urban Renewal' precinct, the largest office market outside the Brisbane CBD. HQ North is located on Wickham Street, a major thoroughfare connecting the Brisbane CBD to the northern suburbs and the airport.
The surrounding area has seen significant growth recently including office, retail and residential development. There is high connectivity to public transport as well as access to major arterials including the Inner City Bypass, Clem 7 Tunnel and the Airport Link.
HQ North is the larger of the two buildings on the site, and has a total net lettable area of 29,364 square metres, including 1,086 square metres of retail space. It's major tenants include AECOM and Technolgy One.
AECOM renewed a 7 year lease in 2018 for 10,884sqm and TechnologyOne renewed a 5 year lease for 9,600sqm.
The refurbishment works will see a new structural entrance awning, 110 sqm increase in lobby space, as well as the addition of a 60 sqm green wall, while increasing natural light. A new cafe area will be constructed with increased, appropriately socially-distanced, seating capacity. Cafe Con Leche, the existing cafe in the lobby, will maintain operations throughout the programme.
The works come after the successful completion of a recent $1.3-million end-of-trip facility upgrade. Completed over 13 weeks with minimal tenant-customer disruptions, the upgrade works expanded the end-of-trip facility to include 550 lockers, 280 bicycle parks, e-bike parking and charging ports.
Cromwell's Head of Property, Bobby Binning, commented, "HQ North is one of the most sought-after locations in the Brisbane fringe market, with great amenity, outstanding environmental credentials, easy access and ample parking. More than 70% of the building is leased until 2025 and beyond."
"The need to continually invest and improve the tenant-customer experience is more important now than ever. A recent study has shown organisations with a workforce primarily operating remotely are, on average, working longer hours, feeling less heard and experiencing greater burnout."
"As we adjust to our new 'normal' and as organisations continue to migrate back to the office, Cromwell will continue to do its part to facilitate tenant-customer wellbeing and ensure a healthy and safe environment."
"We believe this refurbishment programme will cement HQ North as the go-to destination for discerning businesses who, in a post-COVID-19 world, would prefer a city fringe location," Mr Binning concluded.
HQ North has a 6-Star Green Star v2 Office Design rating, the highest possible rating by the Green Building Council of Australia, as well as a 5.5-Star NABERS Energy rating. The building has a total NLA of 29,323 sqm and is anchored by TechnologyOne and AECOM.