The only way is up in South Sydney
4 October 2023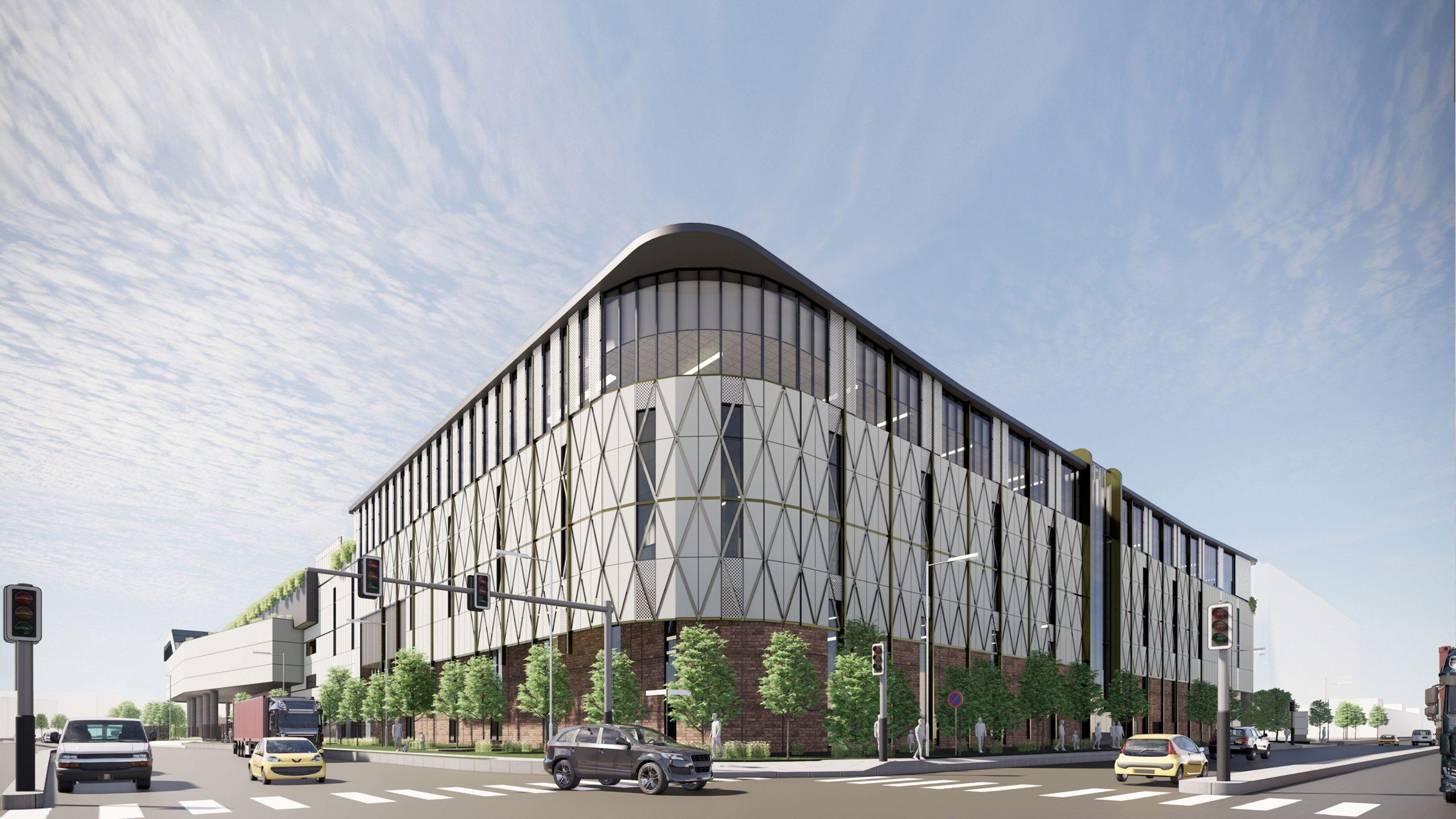 Going vertical will provide one of the solutions to Sydney's industrial & logistics (I&L) supply shortage, with multi-storey warehouses expected to account for approximately 15% of the city's new industrial stock between now and 2027 according to new CBRE research.
CBRE's Rise of Multi-Storey Warehousing report forecasts that circa 850,000sqm of multi-storey floorspace will be delivered across 20 Sydney projects during this period as the city follows in the footsteps of major Asian cities such as Tokyo, Hong Kong and Shanghai.
Almost 30% of this space is currently under construction or has DA approval, with at least six multi-storey warehouses expected to be delivered over the next two years.
While warehouses as high as 17-storeys have historically been developed in Asia's densely populated cities, Sydney's supply shortage is accelerating the development trend here.
CBRE's new research report points to almost 100,000sqm of multi-storey floorspace being under construction in Sydney, with most projects being speculatively built and having a pre-commitment rate of approximately 70%.
Notable projects in the pipeline include Charter Hall's 27,059sqm Ascent on Bourke development in Alexandria, which is almost 100% pre-committed and due to be completed in Q3, 2024.
CBRE's Australian Head of Industrial & Logistics Research Sass J-Baleh noted, "The key drivers of multi-storey warehouse development include limited industrial land and high land values in prime locations, coupled with heightened demand from e-commerce related occupiers. With tight supply conditions unlikely to ease in Sydney due to land constraints, multi-storey warehousing is providing one means of delivering new floorspace to the market."
South Sydney is attracting the lion's share of multi-storey I&L projects, given the market's out-sized land constraints and the growing occupier demand for 'last mile' e-commerce distribution hubs.
CBRE's South Sydney Managing Director Nathan Egan said, "South Sydney is well positioned to accommodate multi-storey warehouses and the current development pipeline is concentrated within this market as consumer delivery expectations heighten and occupiers focus on ways to decrease delivery costs.
"On average, transportation accounts for 50% of overall supply chain costs, while occupancy costs account for around 10%. So, location is paramount, particularly for those occupiers who transport time sensitive goods, and occupiers with a stronger requirement to lower their transport costs will have a greater elasticity to pay a rental premium for warehouses in prime, inner-city locations."
A multi-storey warehouse is a facility consisting of more than one level, thereby increasing the usable floorspace per square metre of land.
Since these facilities are built vertically, access is provided via a set of ramps, freight lifts or a conveyor system, allowing each floor to operate as an independent warehouse or to be used by multiple occupiers.
They have historically been developed in Asia but are now being built in Europe and the US, with South Sydney now embracing the trend.
Ms. J-Baleh noted, "We have compared average rents from six precincts within the APAC region where multi-storey projects are the most prevalent. Rents in some of these regions vary from AUD$180/sqm in Shunyi Airport, Beijing to AUD$600/sqm in Hong Kong. The South Sydney market average rent for super prime grade assets is currently in the mid-range of these precincts, at AUD$325/sqm.
A rise in online sales in Australia is accelerating the trend towards multi-storey warehousing, with CBRE's research highlighting that while online sales currently account for 13% of the total retail spend here, the e-commerce trend is still relatively immature and will be in a growth phase over the next decade.