State-of-the-art Healthcare Facility in the Regional Hub of Warrnambool to be sold
26 October 2023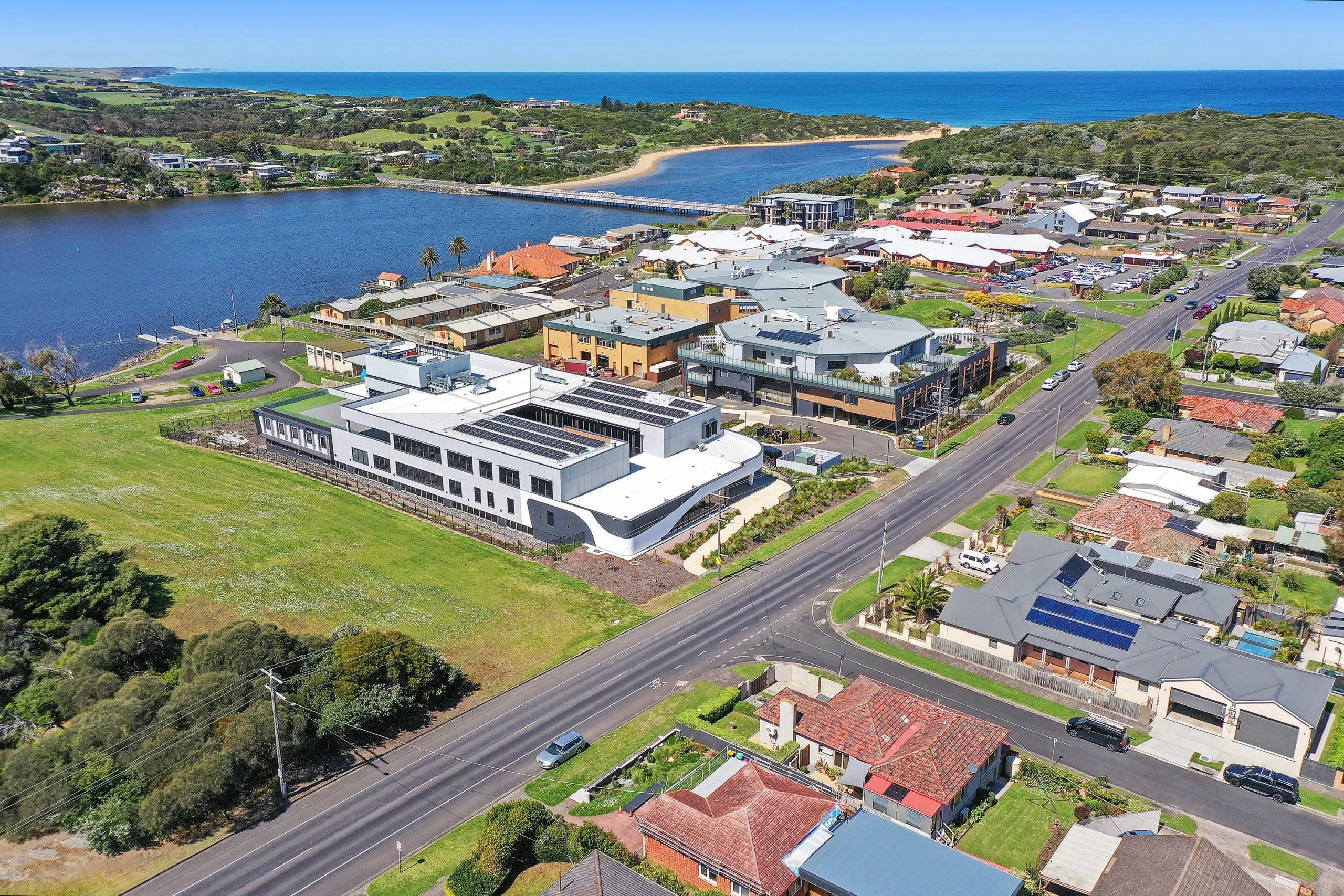 JLL has been appointed to sell a brand new and state-of-the-art healthcare facility in the thriving regional hub of Warrnambool.
Situated on the banks of the Hopkins River, the Primary Care Centre in Warrnambool opened in late 2022, with the 3-level facility having been developed over the past 3 years, the purpose-built centre has been designed to provide the local community with a range of critical healthcare services.
Adjoining the property is the residential aged care facility Lyndoch Living, which is a not-for-profit, independent organisation with more than 65 years of experience in aged care in Warrnambool and South-West Victoria. These services have the capacity to accommodate 213 residential aged care beds and 33 retirement village units & apartments, providing for a natural and immediate trade catchment for the Primary Care Centre.
JLL's Simon Quinn, Mark Stafford and Thomas Thorsen are marketing the asset via an Expressions of Interest process closing on Thursday 23 November at 2pm (AEDT).
Head of JLL's Alternative Investments Simon Quinn noted "rarely are brand new healthcare assets of this quality and scale offered to the open market, especially when you consider the opportunities for the incoming owners to add immediate value to the centre."
"Primary Care Centre represents years of strategic planning and hard work, with the centre ideally positioned to provide the Warrnambool and Great South Coast Region with vital healthcare services" Mr Quinn said.
"The past decade has seen the reliance and demand for healthcare services amplify, with services in regional locations across Australia stretched. As regional areas are faced with ageing populations, the utilisation and reliance on existing services continues to grow."
JLL Senior Executive Mark Stafford added that "Warrnambool continues to be a growing regional hub for Victoria, being home to more than 35,500 residents, which is forecasted to grow to 50,000 by 2035. The local $4.6 billion economy provides a central location for healthcare, education, sport, culture and professional services for a regional population of 130,000 people in the Great South Coast catchment."
"The continued growth and success of Warrnambool is a key economic driver for this facility, with the Primary Care Centre set to benefit from the success of the region. With Warrnambool being named in the top 10 regional development precincts, the area experienced 50% growth in non-residential investment in 2021 and recorded another record year in 2022" Mr. Stafford added.
In addition to the above-average car parking provisions, featuring 72 spaces, the building is positioned just 2km from the centre of Warrnambool.
The building sits on a 6,491sqm site and offers stunning views over the Hopkins River.
Primary Care Centre will be sold via Expressions of Interest closing Thursday 23 November 2023 at 2pm (AEDT).