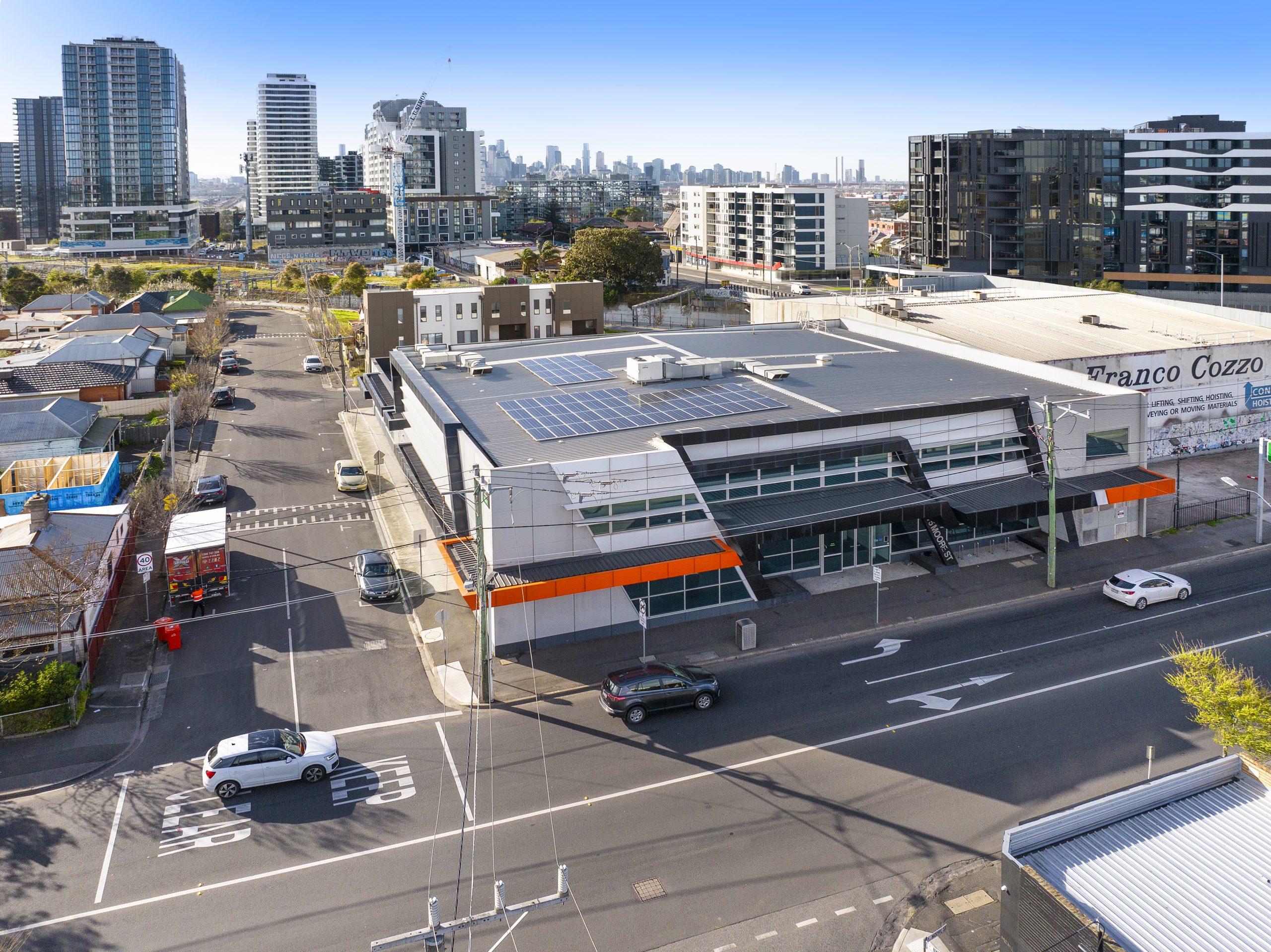 One of the best commercial property opportunities of 2023 has come to the market, offering secure income from the Australian Government, with longer-term development potential in the booming inner-western suburbs.
Fitzroys' Paul Burns and Rob Harrington are marketing the two-level office building occupied by the Australian Government at 75 Moore Street, Footscray for sale via Expressions of Interest closing Wednesday, 25 October at 12 noon.
Purpose-built for Centrelink in 2012, the property comprises 2,259sqm of offices across large floor plates with excellent natural light on three sides, plus 40 basement car spaces. It currently returns $1.065 million per annum Net.
Properties of this type and in this location typically show a circa 6% yield.
Burns said the vendor acquired the building prior to the end of the initial 10-year term, with a view to renewing the lease to Federal Government. Despite the tenant having a 3-year option, the tenant extended for 7 years from 2022, plus options.
"The tenant agreeing to renew for a longer term reflects the Governments intentions, and the fact they did not have, or expect there to be, any options, in the near term" Burns said. "The building is only 250 metres from Footscray train station, metropolitan Melbourne's busiest train station. Centrelink offices need to be highly accessible to public transport, so renewing was an easy decision for them," he said.
"75 Moore Street is an excellent passive investment, with the added bonus of being an exceptional land bank in one of Melbourne's most rapidly gentrifying and trending city fringe locations.
"Passive investors will be attracted to the ultra-secure lease covenant to the Australian Government. The building is very modern with limited or no capex requirements.
The two-level office building is on a 1,697sqm land-rich Activity Centre-zoned site with additional frontages to Byron and Shelley Streets that allows for significant medium and long-term development potential of up to 10 levels.
"We've already received interest from developers looking to put away an asset for the next cycle," Burns said.
"A high portion of the purchase price will be accounted for by the land which has further upside."
Harrington said Footscray is the gateway to Melbourne's booming west and a massive infrastructure pipeline.
"The timing for investors and land bank buyers to enter this emerging market could not be more opportune.
"Footscray is currently undergoing a major urban transformation. The suburb's rich bluecollar and manufacturing history and inner-city location has made it attractive to a new and dynamic demographic. A blend of young professionals, families, students and 'empty nesters' now give the trending suburb a unique Melbourne character, and is generating ongoing demand for residential, build-to-rent, retail, and office developments.
"The property's location is only going to be enhanced by the billions of dollars being invested in infrastructure in the area, including the Westgate Tunnel, Footscray Hospital and Metro Tunnel."