Retail sales fell 1.7% in August as lockdowns continue
28 September 2021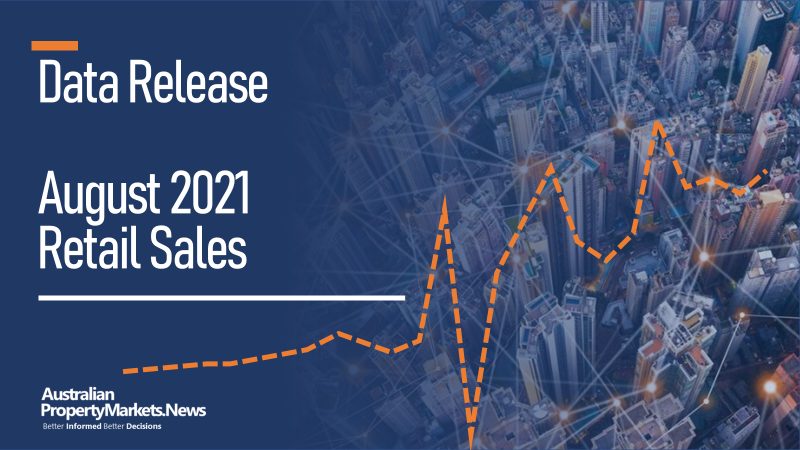 Australian retail turnover fell 1.7 per cent in August 2021, seasonally adjusted, according to the Retail Trade figures released today by the Australian Bureau of Statistics (ABS). This was the third consecutive monthly fall in turnover following falls of 2.7 per cent in July 2021, and 1.8 per cent in June 2021.
Ben James, Director of Quarterly Economy Wide Surveys, said: "Retail turnover continues to be negatively impacted by lockdown restrictions, with each of the eastern mainland states experiencing falls in line with their respective level of restrictions. In direct contrast, states with no lockdowns performed well with Western Australia and South Australia enjoying strong rises as physical stores were open for trade."
Another full month of lockdown has seen New South Wales fall 3.5 per cent to its lowest level since April 2020 when the pandemic first hit. After having restrictions eased in July, Victoria fell 3.0 per cent as the state was placed back into an ongoing lockdown on August 5. A snap lockdown on August 12 in the Australian Capital Territory heavily restricted non-essential retail leading to a 19.9 per cent fall, while a mid-month lockdown in South East Queensland drove a 0.9 per cent fall.
With no lockdown restrictions in place for the month of August, retail turnover in South Australia rose 6.6 per cent, bouncing back strongly from a lockdown in late July. Western Australians continued to enjoy relatively few restrictions, with the state's retail sales rising by 2.8 per cent.
By industry, the extended physical store closures across the country continue to negatively impact retail trade in August with the largest falls in clothing, footwear and personal accessory retailing (-15.7 per cent), cafes, restaurants and takeaway food services (-7.0 per cent), department stores (-10.2 per cent), and household goods retailing (-2.3 per cent).

Food retailing (2.1 per cent) saw the largest rise as coronavirus restrictions continue to limit mobility and keep households at home. Other retailing (0.8 per cent) also rose, in part due to additional online sales.