Retail sales down 3.9 per cent after 11 consecutive rises
3 February 2023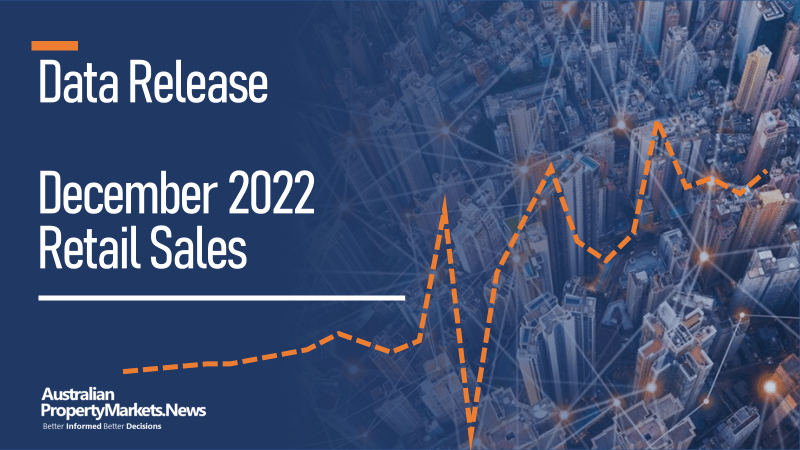 Australian retail turnover fell 3.9 per cent in December 2022, according to figures released today by the Australian Bureau of Statistics (ABS).
This follows a 1.7 per cent rise in November 2022.
Ben Dorber, ABS head of retail statistics, said: "This is the first monthly fall in retail turnover for 2022, following eleven consecutive monthly rises. Retail turnover remains elevated at its sixth highest level in the series and was up 7.5 per cent through the year.
"The large fall in December suggests that retail spending is slowing due to high cost-of-living pressures. Retail businesses reported that many consumers had responded to these pressures by doing more Christmas shopping in November to take advantage of heavy promotional activity and discounting as part of the Black Friday sales event."
"Seasonal spending patterns continue to change and evolve around Black Friday and the holiday period.
"While there was a strong rise in original terms for December, as is expected in the lead up to Christmas, this year's rise in original terms was smaller than those typically seen in past December months. This has led to the large seasonally adjusted fall," Mr Dorber said.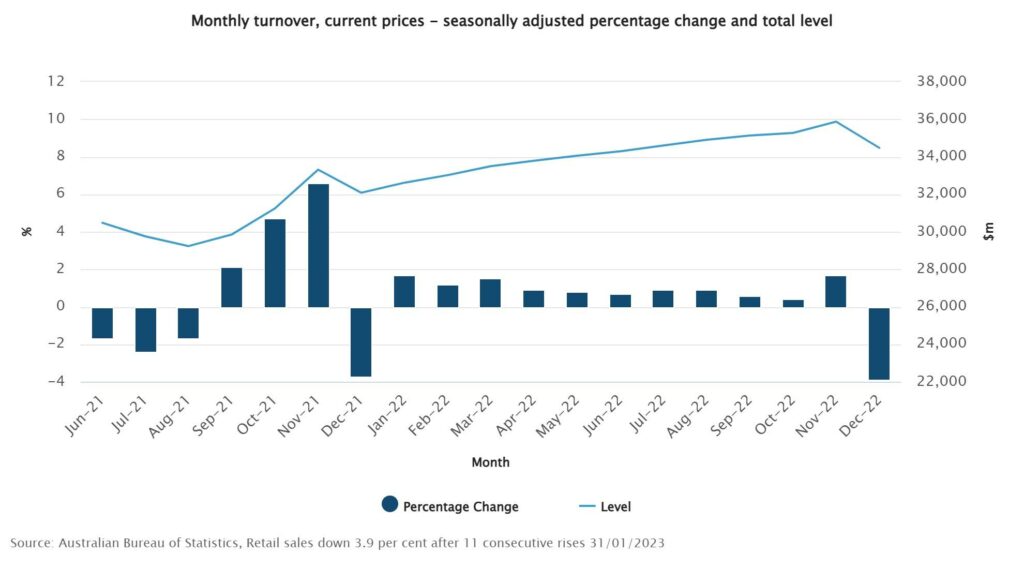 Turnover fell in industries previously boosted by November Black Friday sales. Department stores had the largest fall, (-14.3 per cent), followed by clothing, footwear and personal accessory retailing (-13.1 per cent), household goods retailing (-7.8 per cent) and other retailing (-4.6 per cent).
Food retailing was the only industry to record a rise in December (+0.3 per cent), while cafes, restaurants and takeaway food services was relatively unchanged from November.
Retail turnover fell across all states and territories, with the majority down by more than 3.0 per cent.
"The latest Consumer Price Index showed that prices continued to rise strongly in the December quarter. To see the effect of consumer prices on recent turnover growth, it will be important to look at quarterly retail sales volumes which we will release next week," Mr Dorber said.