Purpose-built industrial, logistics, defence, and high-tech facilities
2 November 2023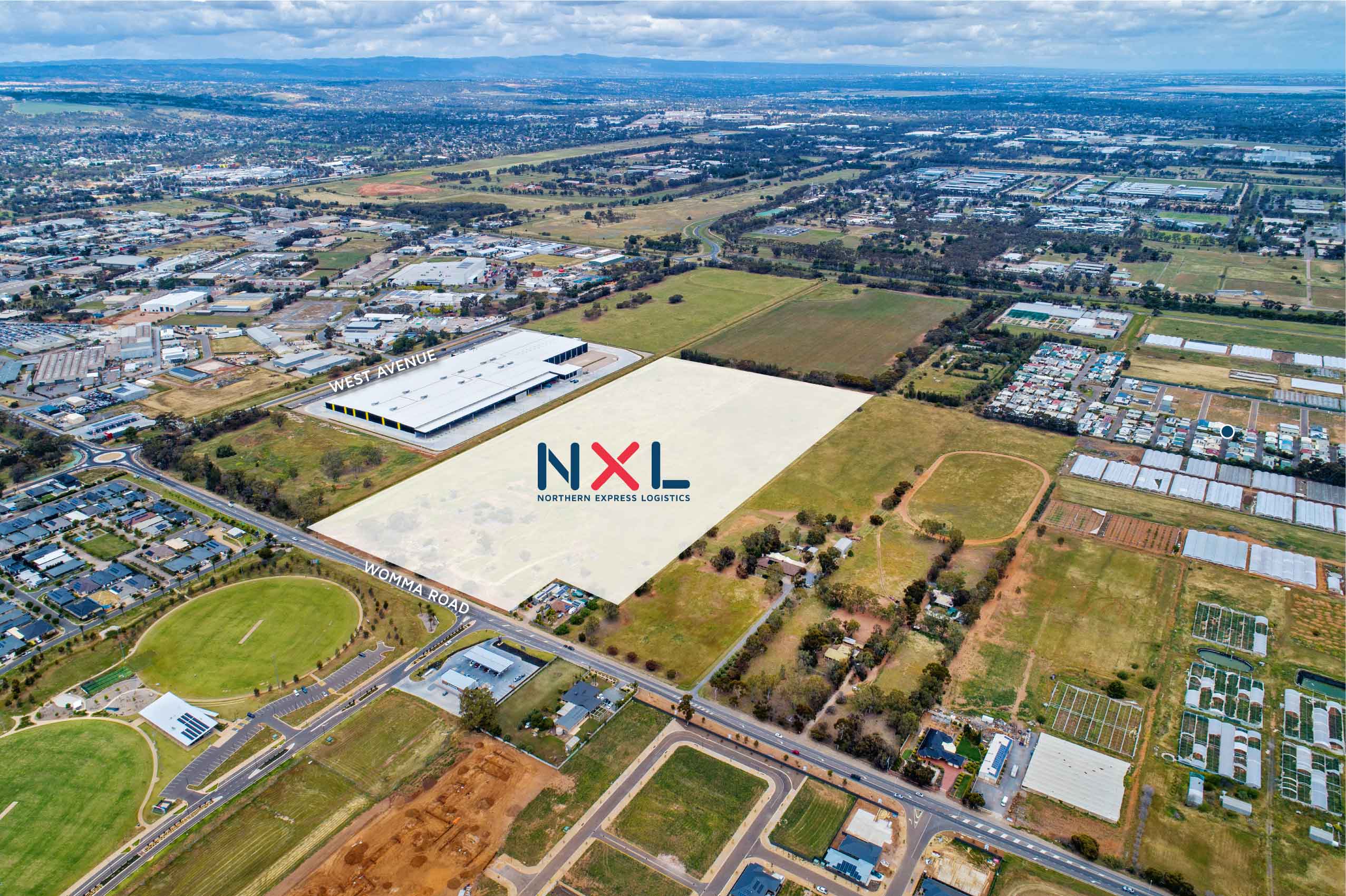 Colliers' Paul Tierney and Luke Brown, in conjunction with JLL's Kym Hutchins and Kyle Cheney, have been appointed to sell or lease Stage 1 of Northern Express Logistics (NXL) at Womma Road, Edinburgh North on behalf of Commercial & General.
"Stage 1 offers a proposed 16-multi-unit development with spaces starting from approximately 388 square metres," said Mr Tierney. "Planning approval has been received for the industrial estate infrastructure works, scheduled to commence in late 2023 with completion in early 2024."
NXL is delivered by Australian-based and trusted development partner Commercial & General, providing purpose-built industrial, logistics, defence and high-tech facilities that are high-spec, architecturally designed with modern construction initiatives.
Luke Brown added, "Stage 1 will provide much needed high-quality small to medium-sized facilities available for sale or lease, well-suited to cater a wide range of industrial, logistics and warehousing, as well as defence and high-tech occupiers, given the strategic location and pent up demand in this precinct."
The sole exclusive agents are quoting rents from $58,000 per annum for lease and pricing from $1.165million for sale for the Stage 1 multi-unit development, which is anticipated to be ready for occupation in late 2024.
"This strategic site is located approximately 40 kilometres north of the Adelaide CBD, offering direct access to Womma Road, with easy access to Adelaide's major arterial road networks, including the Northern Expressway, Main North Road and Port Wakefield Road," said Mr Tierney.
"Future stages of NXL will be purpose-built options, available for lease or sale on a turnkey basis or land and build package basis with spaces ranging from 2,000 to 40,000 square metres, focusing on securing occupiers within logistics and warehousing, defence and high-tech," Mr Tierney concluded.