Prime parcel in Orchard Hills with unparalleled investment potential
9 October 2023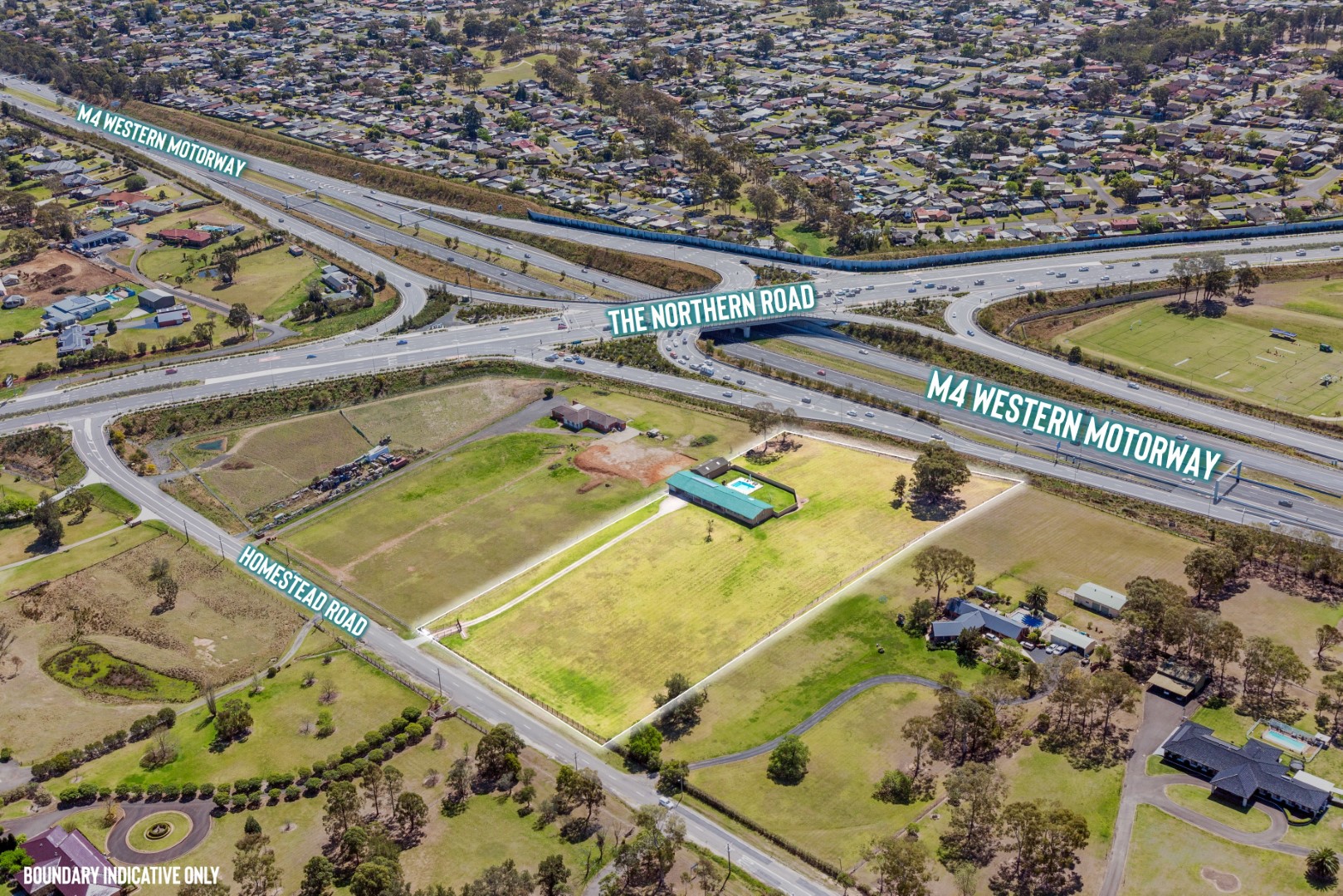 Colliers is thrilled to unveil a remarkable investment opportunity in the vibrant suburb of Orchard Hills.
Situated at 297 Homestead Road, Orchard Hills, this expansive approximately 4.81-acre parcel of land, nestled within a proposed residential enclave, boasts a single-level residence complemented by garages, a pool, and top-tier security and fencing.
This outstanding property, strategically positioned on Homestead Road, falls within the Orchard Hills draft rezoning precinct. This precinct is slated for a transformative future, with the imminent arrival of the Orchard Hills Metro Station and the Western Sydney International Airport, the only 24-hour international airport in Sydney, both slated to open their doors in 2026.
Enjoying high exposure with direct access to the M4 Motorway and The Northern Road, the property has maximum visbility and is set to attract a range of buyers.
Thomas Mosca, Director & Joint Head, Sydney South West, Investment Services, Colliers, remarked, "The Orchard Hills precinct represents a rare convergence of location, infrastructure, and investment potential. With the Orchard Hills Metro Station and Western Sydney International Airport on the horizon, this property is poised for exponential growth."
Nick Estephen, Director & Joint Head, Sydney South West, Investment Services, Colliers, added, "The strategic positioning of this parcel, combined with its significant land size and the imminent infrastructure developments, make it a standout investment opportunity in Western Sydney."
The property is scheduled for an on-site Public Auction on Saturday, 11th November at 11:00am. For further information, please contact the Colliers team.