Perth's Midland Gate Regional Shopping Centre Transacts at $465 million
2 November 2023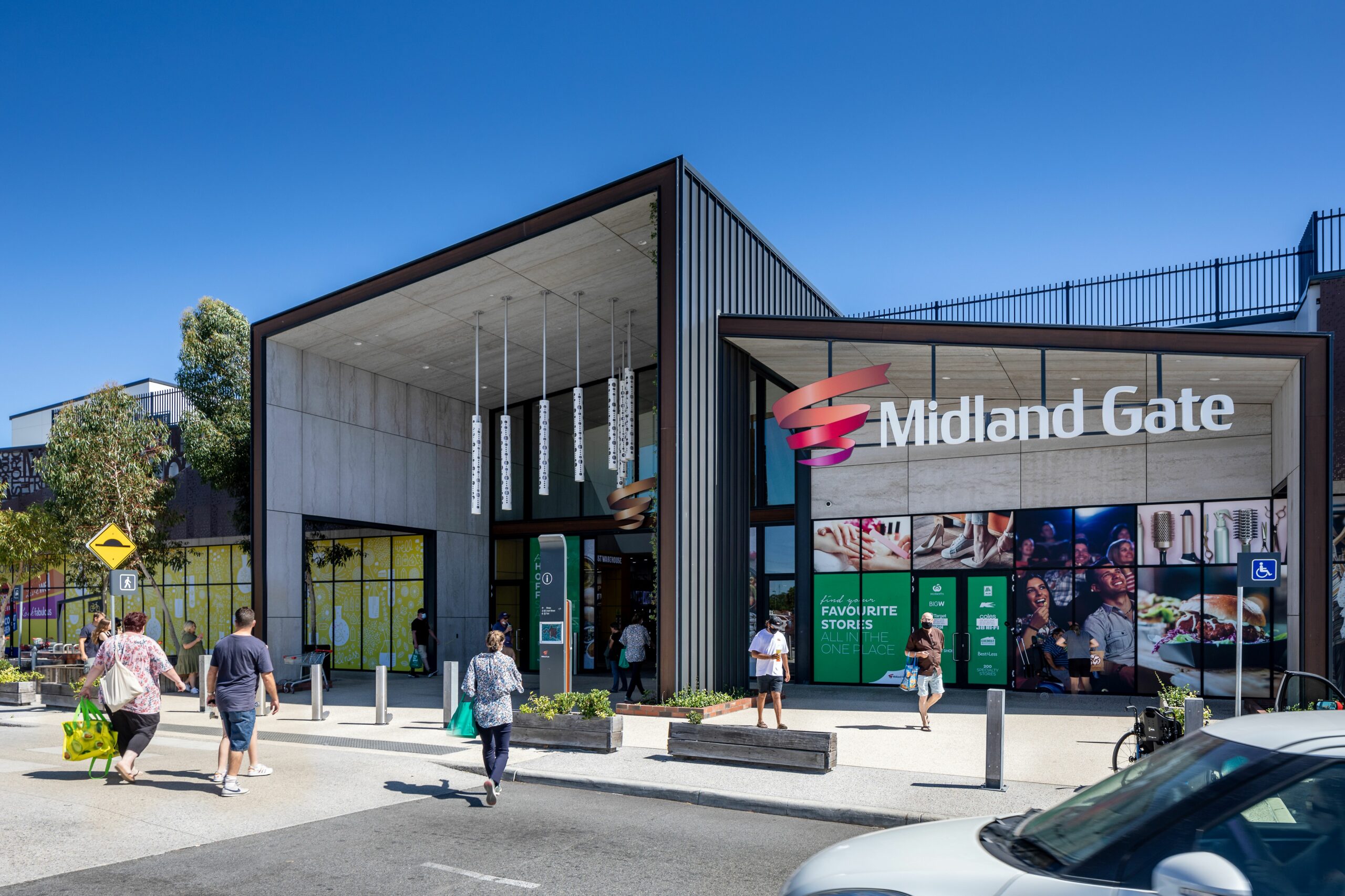 Midland Gate, the dominant regional shopping centre in Perth's fast-growing north-eastern metropolitan corridor, has been acquired for $465 million by Melbourne-based fund manager Fawkner Property together with PAG.
The deal, struck on a core capitalisation rate of 6.50%, represents Australia's and Western Australia's largest single regional asset transaction since December 2019, as astute investors re-shift their focus to the regional shopping centre market due to the compelling returns on offer.
CBRE's Simon Rooney introduced Fawkner Property together with PAG and negotiated the sale on behalf of Vicinity Centres. Colliers' Lachlan MacGillivray was the joint agent.
The prominent centre occupies a substantial 143,528sqm town centre site at the gateway to Perth's north-eastern population growth corridor. Comprising a gross lettable area of 68,600sqm, the centre is securely anchored by a highly productive triple supermarket offer of Coles, Woolworths and ALDI, in addition to discount department stores Kmart, Big W and Target and an eight screen Hoyts Cinemas complex.
"The value proposition for regional shopping centres is clearly compelling for investors, given the superior returns on offer compared to most alternative commercial property asset classes, where asset pricing levels generally remain at historic highs," CBRE's Mr Rooney said.
"As retail fundamentals continue to reset for high quality assets and move into a clear growth phase, domestic and offshore investors are proactively re-engaging and seeking out top-end shopping centre investment opportunities such as Midland Gate, particularly being a 100% interest with management rights.
"While 2023 transaction activity has been subdued to date, we expect Midland Gate to be the first of many significant transactions to close out the year and into 2024, with in excess of $1.2 billion in retail transactions currently under contract to exchange by the end of the year."
Midland Gate recently underwent a major $100 million redevelopment and expansion, which has contributed to its robust trading fundamentals.
Colliers' Mr MacGillivray said, the offering has attracted interest from various parties, highlighting the centre's impressive productivity, strong performance, strategic growth corridor location and surrounding transport infrastructure."
Mr MacGillivray noted that Western Australia continued to benefit from strong economic growth and higher levels of disposable income compared to the national average, as well as a relatively cheap cost of living – all positive drivers for retail demand.
This has been reflected at Midland Gate, which exhibits strong trading characteristics, with specialty sales of $11,140/sqm and impressive total moving annual turnover of $510 million.
Midland Gate is the only regional shopping centre in its trade area, which is experiencing attractive population growth.
The expansive current trade area of 265,630 residents is growing by 1.8% per annum and is anticipated to reach 318,560 people by 2031.
The centre is also expected to benefit from significant food expenditure within the trade area of $2.5 billion per annum, which is forecast to grow by 4.1% p.a. to reach $3.7 billion by 2031.
The asset's town centre location, proximity to the Perth CBD, heavy rail infrastructure, supportive local government and position in the city's north-eastern growth corridor, is anticipated to provide an incoming purchaser with the potential to develop a long-term, future mixed-use development strategy.