Mount Isa Village mall Sold for $44.2m
29 April 2021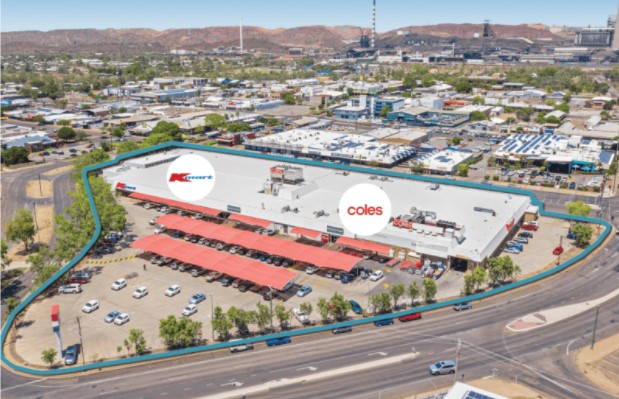 SCA Property Group has emerged as the buyer of ISPTs Mount Isa Village Mall, paying $44.2m for the regional centre.
The Mount Isa Mall is the dominant mall in Mount Isa, located 900 km west of Townsville, and accommodates a Coles, K Mart and 19 specialty stores covering 10,147sqm of GLA. The near 2 hectare site also provides 274 carparks.
The property was sold with a WALE of 11.5 years and strong rental growth with fixed 4%-5% specialty reviews and growing supermarket turnover rent. The sale price reflects a solid 7.34% passing yield.
According to JLL, the sale process attracted significant attention from active investors across the country. A total of 11 formal Expressions of Interest were received at EOI Close, from a mix of Institutional, Syndicator and Private Investors.
JLL's Jacob Swan said "This level of interest in a regionally located sub-regional asset underlines the renewed positive sentiment in the market for strongly performing retail centres, irrespective of geographical location."
SCP is the largest owner (by number) of neighbourhood and sub regional centres in Australia and the Group expects to continue to consolidate assets in the segment. Since listing SCP has completed the acquisition of 52 neighbourhood and sub regional centres for over $1.9b and has divested 34 freestanding and neighbourhood centres for over $500m.
The groups forecast distributions for FY21 of 15.0cpu per annum reflect a yield of 5.9% on todays price of $2.53 per unit.
Our Views
As at December, the group controlled 87 neighbourhood and sub regional centres worth over $3.4bn, providing the group with a strong diversification of income by tenant type and location.
Whilst we do not favour regional locations, as liquidity can often dry up, SCA have the ability to take a long term view of the asset.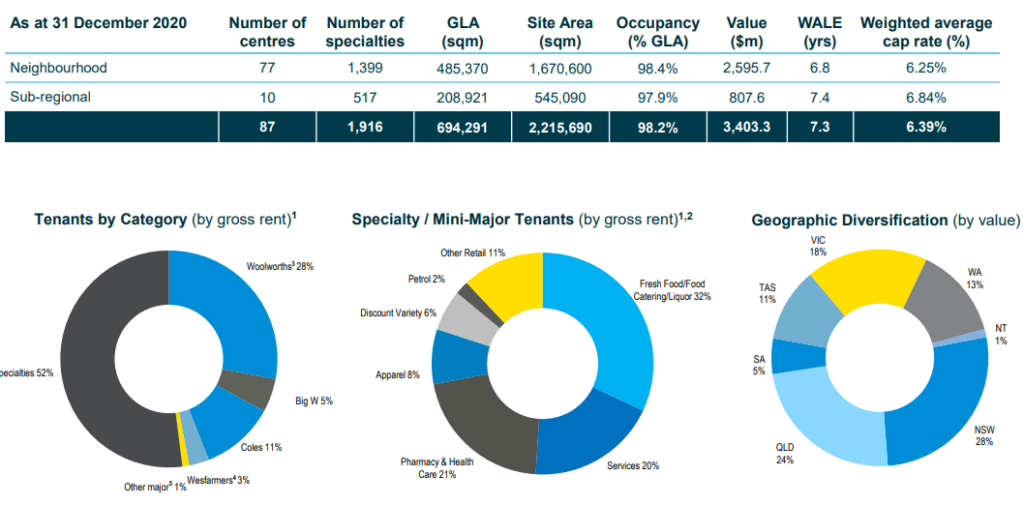 Disclaimer: The information contained on this web site is general in nature and does not take into account your personal situation. You should consider whether the information is appropriate to your needs, and where appropriate, seek professional advice from a financial adviser.