Lendlease Suffers from COVID
1 July 2021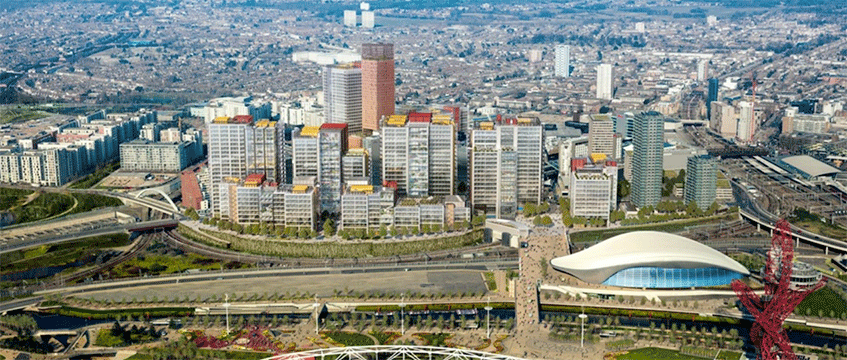 Lendlease today announces an update on its FY21 financial performance including the ongoing impact of the COVID-19 pandemic on its Core operating business, particularly in the UK, as well as the status of its Non core business.
The challenging operating conditions associated with COVID-19 continue to affect each of the segments in which the Group operates globally. As a result, Lendlease FY21 Core operating profit is anticipated to be in the range of $375 million to $410 million after tax. The result is lower than expected but compares with the 2020 core profit after tax of just $96m.
While a range of mitigating actions have been taken to help the Group navigate this environment, the unpredictability of the pandemic has meant many global cities have been forced into extended lockdowns or re-entered lockdowns during FY21. As an example, London has extended its lockdown multiple times which has impacted commercial and residential customers from inspecting new products, and committing to leasing and purchasing; and investment partners delaying investment decisions.
The resulting impacts on the Development segment include:
A delay in the expected timing of securing an investment partner for International Quarter London; and
Weaker rental demand and lower rents on the recently completed residential for rent buildings at Elephant Park in London, impacting the profitability of our first two residential for rent buildings.
Notwithstanding COVID-19 impacts on the business, a number of key initiatives were completed:
In Sydney, an investment partner was introduced for the second residential tower at One Sydney Harbour;
In Melbourne, an anchor tenant was secured for the largest office tower at Melbourne Quarter which was then forward sold; and
In Milan, an investment partner has been secured for the Milan Innovation District.
Details have recently emerged in claims relating to historical projects completed prior to the sale of the Engineering business. While these claims are subject to dispute proceedings which take time to evaluate, the Group anticipates accounting for an additional provision in the range of $90 million to $175 million after tax in FY21.
Melbourne Metro, the remaining retained Engineering project in delivery, is progressing well and has not required any further provision.
Lendlease's FY21 statutory profit is anticipated to be within the range of $200 million to $320million after tax. The Group's balance sheet and liquidity position remain strong, with gearing expected to be below
the bottom end of the target range of 10-20 per cent.

New Global Chief Executive Officer, Tony Lombardo, is currently undertaking a wide-ranging review covering:
A restructure to support efficient resource allocation and simplification, and execute the strategy post recent divestments;
Core business operations to ensure projects and operating units are set up to achieve the appropriate returns; and
The impact of market uncertainties given the duration of the pandemic on the company's operations over the short to medium term.
Lendlease will provide an update on the outcomes from the review at the FY21 results announcement on 16 August 2021.