Kervale unveils the final stage of its country project, marking the completion of Pellarin Estate in Alexandra
25 September 2023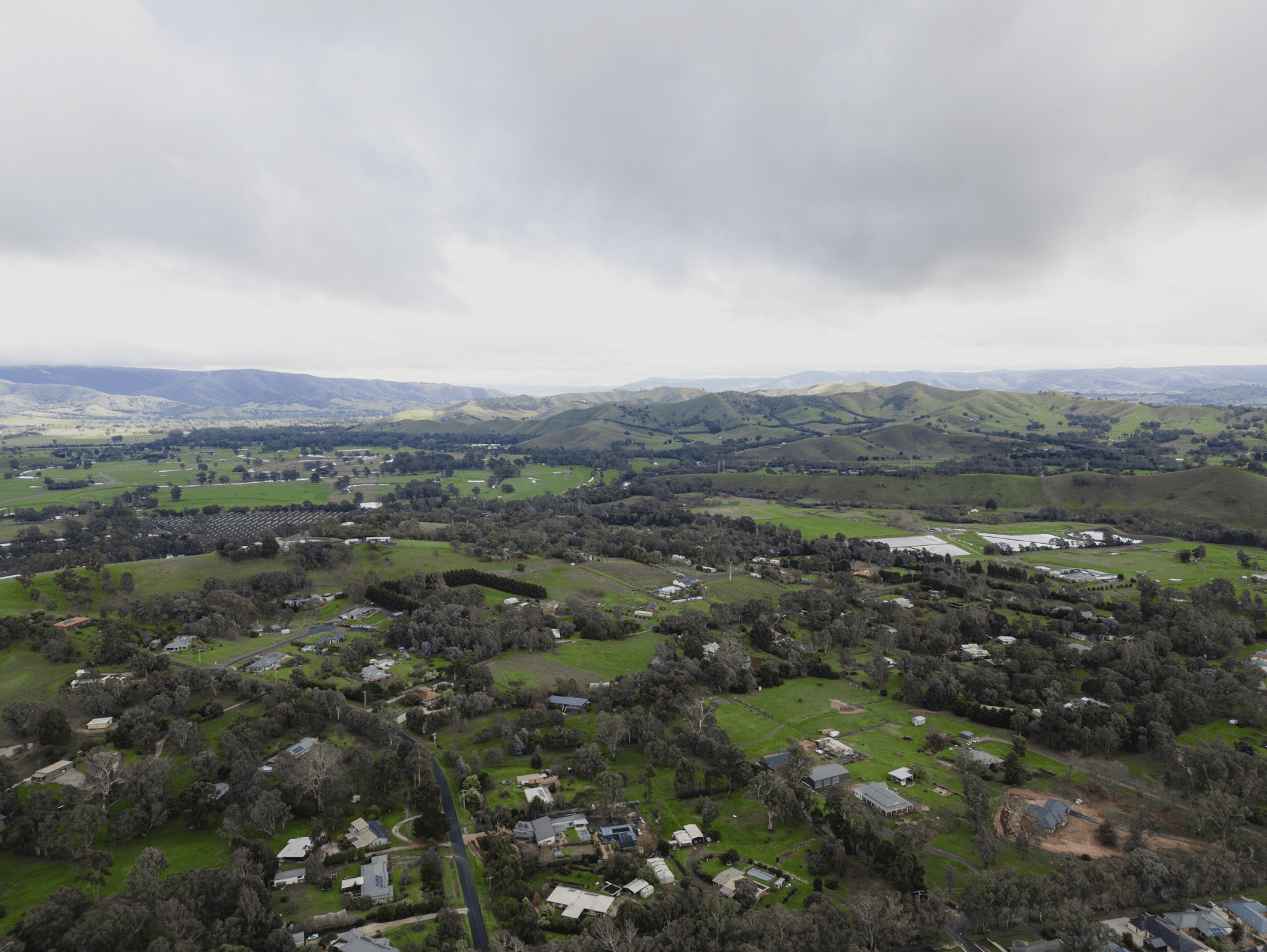 Boutique Melbourne property developer Kervale has unveiled the final stage of its latest country project, marking the completion of Pellarin Estate in the historic township of Alexandra, Victoria.
Nestled between Goulburn Valley Highway, Pellarin Estate is located 140 kilometres northeast of Melbourne, and 35 kilometres northeast of Yea. It has been completed over three stages, with the final stage 3 properties transferring into the hands of the happy homeowners through July and August.
Centrally located to Mansfield and Euroa, the estate caters to first-home buyers, young families and retirees, and consists of a low-density residential subdivision, comprising 70 lots. With lot sizes ranging from 4000 sqm to 7842 sqm the properties have seen purchasers to design their dream homes and country retreats.
The allure of Pellarin Estate is not only a homeowner's dream, but also presents an inspiring investment opportunity. The initial lots in Stage 1 were priced between $250,000 and $320,000 in 2021. In 2023, these same lots, without houses, are commanding prices of around $450,000, and even higher for those with homes already in place. Kervale Managing Director Rob Moolman said this remarkable growth showcases the strong demand for country properties.
"We have appreciated our work with the Council and teams in Alexandra. Bringing 70 new homes to the town has been a remarkable achievement and we are excited about potential future opportunities in the area. Working closely with the exceptional agent Belinda Hocking at Nutrien-Harcourts, Alexandra, we have ensured a successful investment opportunity for future buyers and lot owners in Pellarin Estate. We have been proud to build our country portfolio in a town that deeply appreciates in value through its unique offerings and sense of community," said Rob.
Just minutes from local amenities, schools, and the town centre of Alexandra, stages 1 and 2 of the project quickly sold out, under the expertise of local agent Belinda Hocking at Harcourts in Alexandra.
"As urban hustle and bustle continue to take a toll on individuals seeking a respite, Kervale's offerings stand as a testament to the enduring allure of country living.
"Pellerin Estate has been designed to cater to diverse preferences, offering parcels of land ranging in size and character. Whether you dream of a sprawling country estate or a cosy cottage, these lots provide the canvas to realise your vision," said Belinda.
Beyond its serene ambience, Alexandra offers an array of recreational activities, from hiking trails through lush forests to fishing spots along the Goulburn River. Local farmers' markets and artisanal shops provide opportunities to connect with the community and indulge in fresh, locally sourced produce.
Kervale has committed to continuing its work in rural and country Victoria in order to create beautiful spaces and opportunities for homes in this amazing part of the world.
For more information on Kervale and its projects, please visit https://www.kervale.com/projects/.