Frasers Property Australia secures major funding partner at Midtown
13 January 2022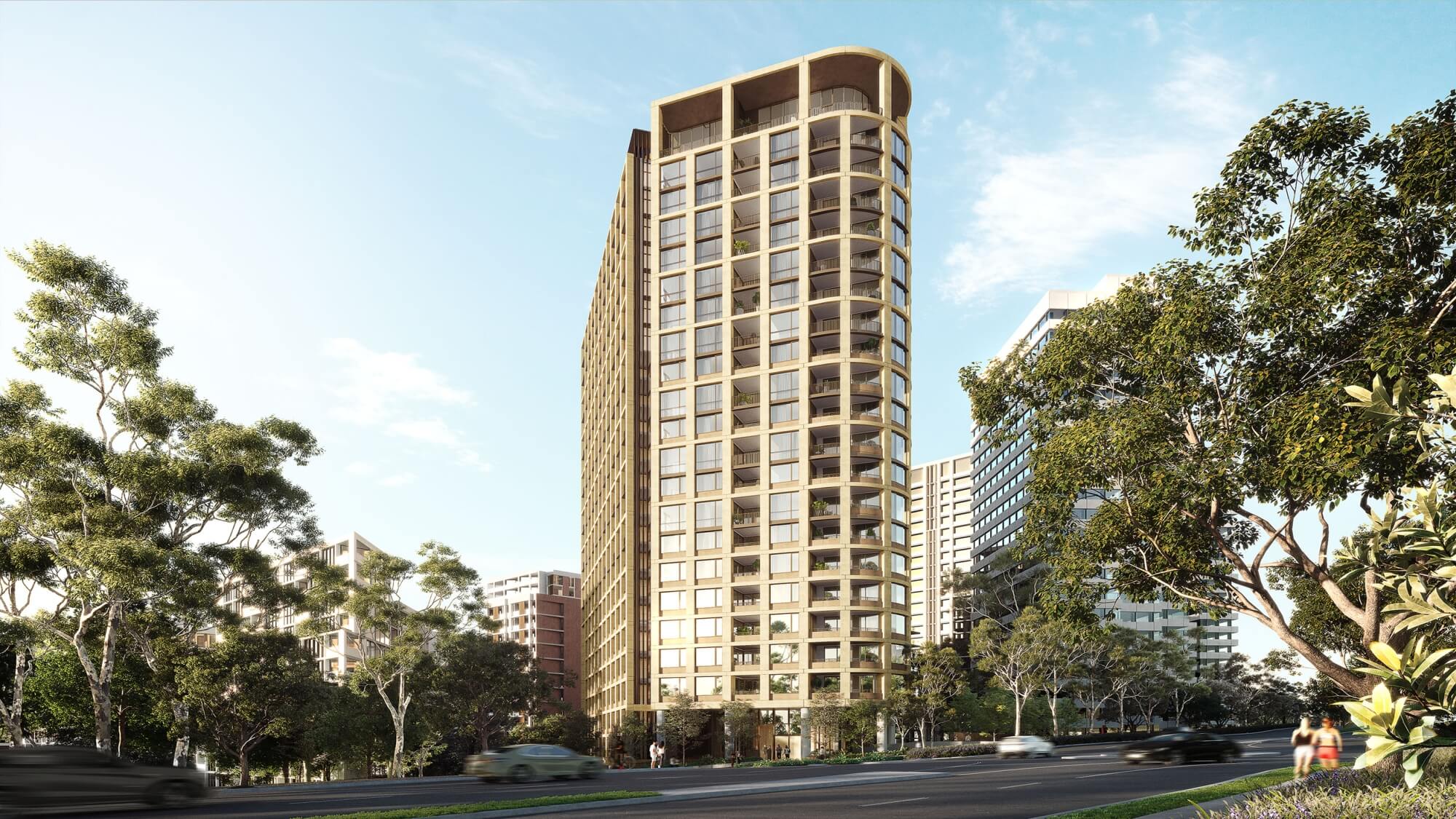 Frasers Property Australia has established a new capital partnership with international diversified group Mitsui Fudosan to deliver the landmark MAC Residences development at the new Midtown MacPark masterplanned community in Sydney.
The partnership in MAC Residences marks the first foray into the Australian property market for Mitsui Fudosan. It also aligns with Frasers Property Australia's strategy to leverage capital partnerships to achieve its growth objectives.
MAC Residences will comprise 269 apartments across 24 storeys. Designed by Bates Smart, the building is the first at Midtown MacPark and will create both a gateway and a marker for the new community with its distinctive curved form.
Approximately 91% of the MAC Residences apartments have been sold with demand coming from a broad cross section of buyers, including first home buyers, young families, singles and couples, downsizers, investors, and more. Completion of the building is scheduled in 2023.
Mark Gleeson, Executive General Manager Investments, has welcomed the new partnership with Mitsui Fudosan.
"A core principle of our strategy is to pursue our growth agenda through aligning with like-minded capital partners to complement the skills, experience and strength of the platform that we've built," Mr Gleeson says.
"We're pleased to partner with Mitsui Fudosan on the MAC Residences development at Midtown MacPark, where we're applying our place-making and community development expertise to create Sydney's next great urban neighbourhood," he says.
Masayoshi Saito, Managing Director of Mitsui Fudosan Australia, says "MAC Residences at Midtown MacPark is the ideal project to mark our entry into the Australian market. Additionally, we have an established global relationship with Frasers Property and our two businesses are deeply aligned in our commitment to create high-quality projects which leave a positive legacy."
To be developed in stages over the next 10 to 12 years, Frasers Property is working with the NSW Government to deliver the $2.1 billion Midtown MacPark masterplanned mixed tenure community, which will integrate approximately 3,300 apartments with a range of community facilities including a proposed school and childcare, a new central park, pocket parks and playgrounds, a community centre, pool and gym, and all the amenities for modern living within walking distance of the homes, underpinned by world-class design.
Frasers Property is targeting a 6 Star Green Star Communities rating for Midtown MacPark and the vision is for the community to be carbon neutral in operation.
MAC Residences will feature a rooftop solar installation and smart meters while Real Utilities, the wholly owned licensed energy retailing business of Frasers Property Australia, will provide 100% Climate Active-certified carbon neutral energy to the building.
Midtown MacPark is located 13km north-west of Sydney CBD and is one of the best-connected communities in Sydney, surrounded by great schools, workplaces, shopping centres and a world-class university, and with easy access to arterial roads, extensive public transport options including rail and bus connections, all just 500 metres to the Metro station.
Frasers Property Australia is part of SGX-listed Frasers Property Group, a multi-national developer-owner-operator of real estate products and services across the property value chain with total assets of approximately S$40.3 billion as at 30 September 2021.
Together, the Group delivers inspiring experiences and creates places for good. Its vast international track record includes landmark developments across the Asia Pacific region such as Central Park Sydney, Samyan Mitrtown in Bangkok, and Frasers Tower in Singapore, which is home to numerous high-profile organisations including Sumitomo Corporation, Petro Japan Corporation, and Shiseido, among others.