Charter Hall and Abacus acquire Brisbane Asset
12 March 2021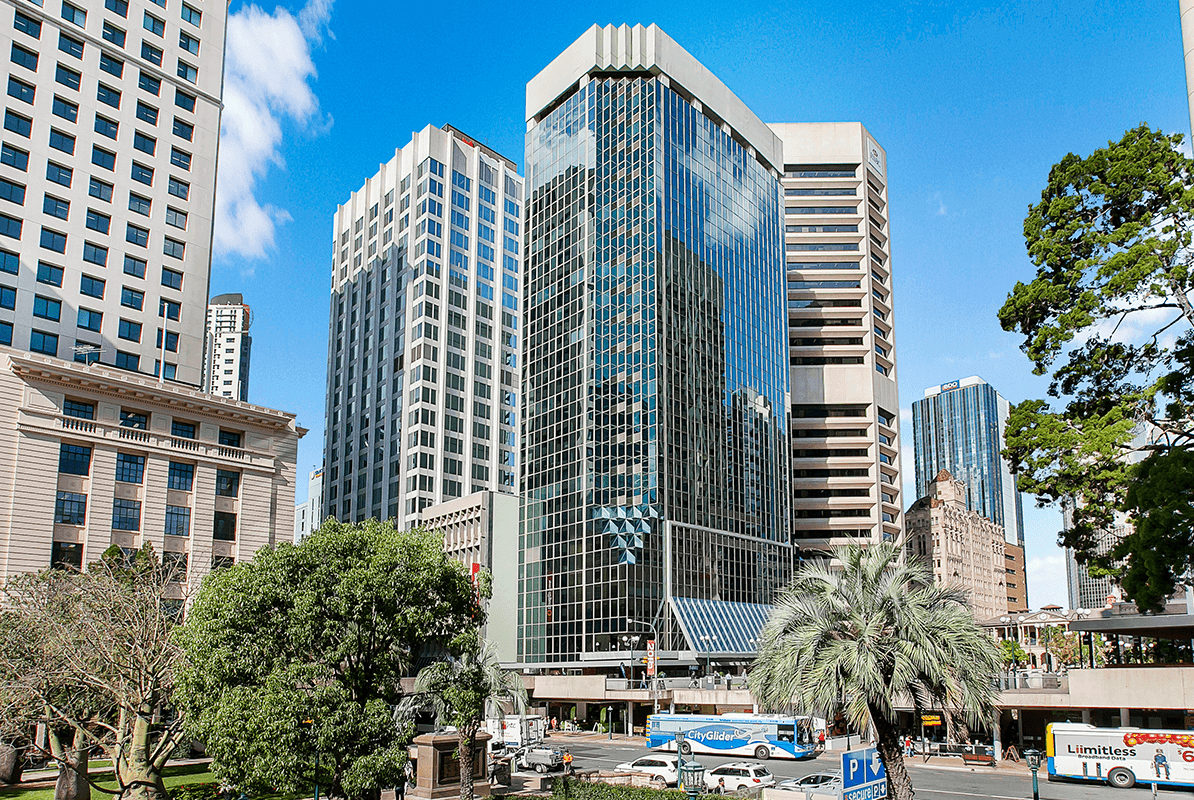 Charter Hall and Abacus have acquired 241 Adelaide Street Brisbane in a combined deal worth $63.5m.
The purchasers have acquired the freehold interests in the property from the Brisbane Club for $32m and the leasehold interests from Australian Unity Office Fund for $31.5M. The Brisbane Club will take a 5 year lease back over its space in the building.
The property at 241 Adelaide Street, Brisbane, QLD also known as 'The Brisbane Club Tower', was completed in 1988. It comprises four levels of basement car parking for 90 vehicles, foyers to the ground and first levels, retail tenancies and 19 levels of office accommodation. The total NLA of the property is 10,075sqm.
The AOF leasehold interest was sold at book value which AOF reported was based on a cap rate of 7.5%. The combined purchase price represents $6,302/sqm.
The property is located within the centre of the Brisbane CBD, adjacent to Post Office Square and within close proximity to central railway station.
The property has been progressively refurbished since 2012 and provides contemporary B Grade standard office accommodation. Each floor (excluding the ground level) provides column free space with typical floor plates of 509 square metres.
In June 2020, AOF reported that the property was 87% leased however by December 2020, this had lifted to 95% with a weighted average lease expiry of 2.5 years.
"The asset was identified as non-core to AOF and we are pleased to have entered into a conditional contract to dispose of this asset. The purchaser has also entered into arrangements with the Brisbane Club to acquire the freehold. AOF's sale is conditional upon completion of the acquisition of the freehold. We are targeting settlement prior to 30 June 2021".
Steven Sewell, Managing Director of Abacus, and David Harrison, Managing Director and Group CEO of Charter Hall, commented: "The acquisition of this quality building in a prime location in Brisbane CBD is a great opportunity for the Consortium to implement active asset management plans and capabilities to drive the returns from the asset."
Our Views
With only 42 years left on the ground lease the prospect of a decline in value would have started to impact the performance of this asset. AOF advised that they did attempt to acquire the freehold interest in the land but determined it was not in their investors interests to do so at this time. We therefore support the sale of this asset at its book value.
AOF has determined to suspend the DRP from the quarter ending March 2021 and have reaffirmed the previous FY21 FFO guidance of 18.3 – 18.7 cpu and FY21 distribution guidance of 15.0 cpu.
Disclaimer: The information contained on this web site is general in nature and does not take into account your personal situation. You should consider whether the information is appropriate to your needs, and where appropriate, seek professional advice from a financial adviser.