Centuria Industrial Lifts Valuations by 11%
1 June 2021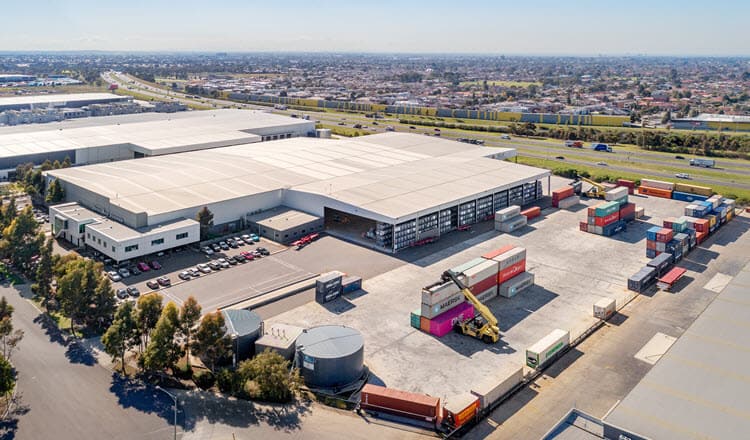 Centuria Industrial REIT has announced the results of its June 30 valuations, revealing an 11% increase, thanks to a hungry capital market chasing quality industrial assets.
The Group completed external valuations on all of its 61 investment properties, bring the total valuation of the portfolio to $2.9billion, reaffirming CIP as Australia's largest listed pure-play industrial REIT.
On a like for like basis, the portfolio valuation increased $285 million or 11% from prior book values, reflecting a Weighted Average Capitalisation Rate of 4.53%, 42bps sharper than previous reports. The Pro forma Net Tangible Assets (NTA) increased from $3.33 to $3.85 per unit (16% increase).
Jesse Curtis, CIP Fund Manager, commented, "Australia's industrial real estate market remains a highly sought-after sector attracting investment demand from domestic and international capital. Within the past six months the market has seen elevated transaction volumes with major asset and portfolio sales setting new benchmarks, which has resulted in significant compression of capitalisation rates compared to previous reporting periods. A substantial weight of capital continues to create competition for quality assets.
"Strong sector tailwinds continue to provide long-term benefits to industrial real estate with e-commerce and onshoring increasing demand for quality industrial accommodation. CIP is a beneficiary of the buoyant tenant market with a number of assets delivering valuation gains on the back of strategic leasing. Over the course of FY21, CIP has leased approximately 196,000sqm demonstrating the increased tenant demand for industrial space, which is expected to continue given limited future land supply in in-fill markets.
"The CIP portfolio remains in a strong position with occupancy of 98.8%, WALE of 9.7 years and portfolio capitalisation rate of 4.53%. As Australia's largest domestic pure-play industrial REIT, CIP remains well positioned to continue to benefit from the structural tailwinds and the strength of the Australian industrial market."
Further detail will be provided at CIP's FY21 Year End Results.
Further Information

Disclaimer: The information contained on this web site is general in nature and does not take into account your personal situation. You should consider whether the information is appropriate to your needs, and where appropriate, seek professional advice from a financial adviser.