Cedar Woods announces the launch of Level 6 at Hudson Hub, meeting the continuing demand for large office spaces in Melbourne's west
16 November 2023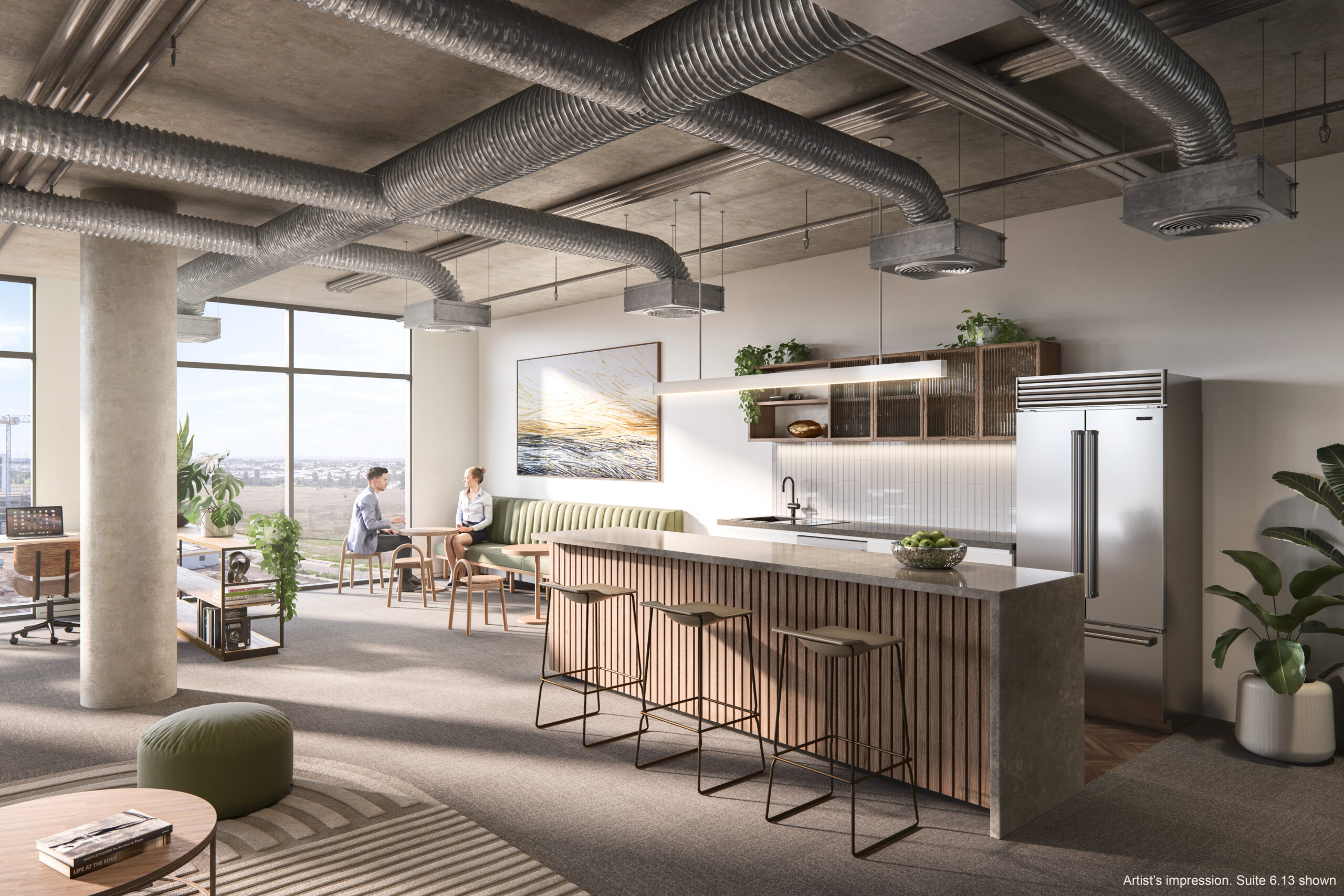 ASX-listed developer Cedar Woods Properties Limited have announced the launch of Level 6 at Hudson Hub, the sixth stand-alone office building for its Williams Landing development located in Melbourne's western growth corridor.
In a rare offering for suburban office buildings, the suites of Level 6 range from 58-262sqm and include elevated finishes in the lobby. Select office suites also feature upgraded kitchen joinery and feature lighting.
Hudson Hub has experienced strong sales since launching in June 2023 – with over 60 per cent of the released suites now sold – and Level 6 is set to cater to the continuing demand for large, flexible commercial spaces expressed by purchasers.
Cedar Woods' Victorian State Manager James Bovell says that this demand for large, quality office space has largely come from the local community, with the premium Level 6 suites specifically designed to facilitate the growth of small and medium businesses already established in Williams Landing:
"With a significant number of our purchasers being local owner-occupiers, we know that they are looking for a space that will help them put down roots in the community and fit around their lifestyle. With this in mind, we specifically designed Level 6 to cater to long-term occupancy with flexible floor plates that grow and change with a business."
While Hudson Hub has attracted a varied range of purchasers – including investors and owner-occupiers – the majority are local to Williams Landing, residing within a 5km radius of the Williams Landing Town Centre.
Mr Bovell says that this purchaser profile speaks directly to the confidence that the local community has in the future of Williams Landing:
"The strongest demand for new office spaces is coming from the very people who live and work in Williams Landing, which is a testament to the value that Cedar Woods is bringing to this community. This reinforces our commitment to creating environments that enhance the daily lives of business owners and residents alike by contributing to the economic vitality and growth of this vibrant community."
Once complete Hudson Hub will offer a total of 73 strata office suites, ranging from 47-262sqm.
The project will also include a rooftop terrace and conference centre, with two hospitality offerings and three retail suites located on the ground-floor.