Work Kicks Off on Harmony's Second Grand Linear Park
27 October 2023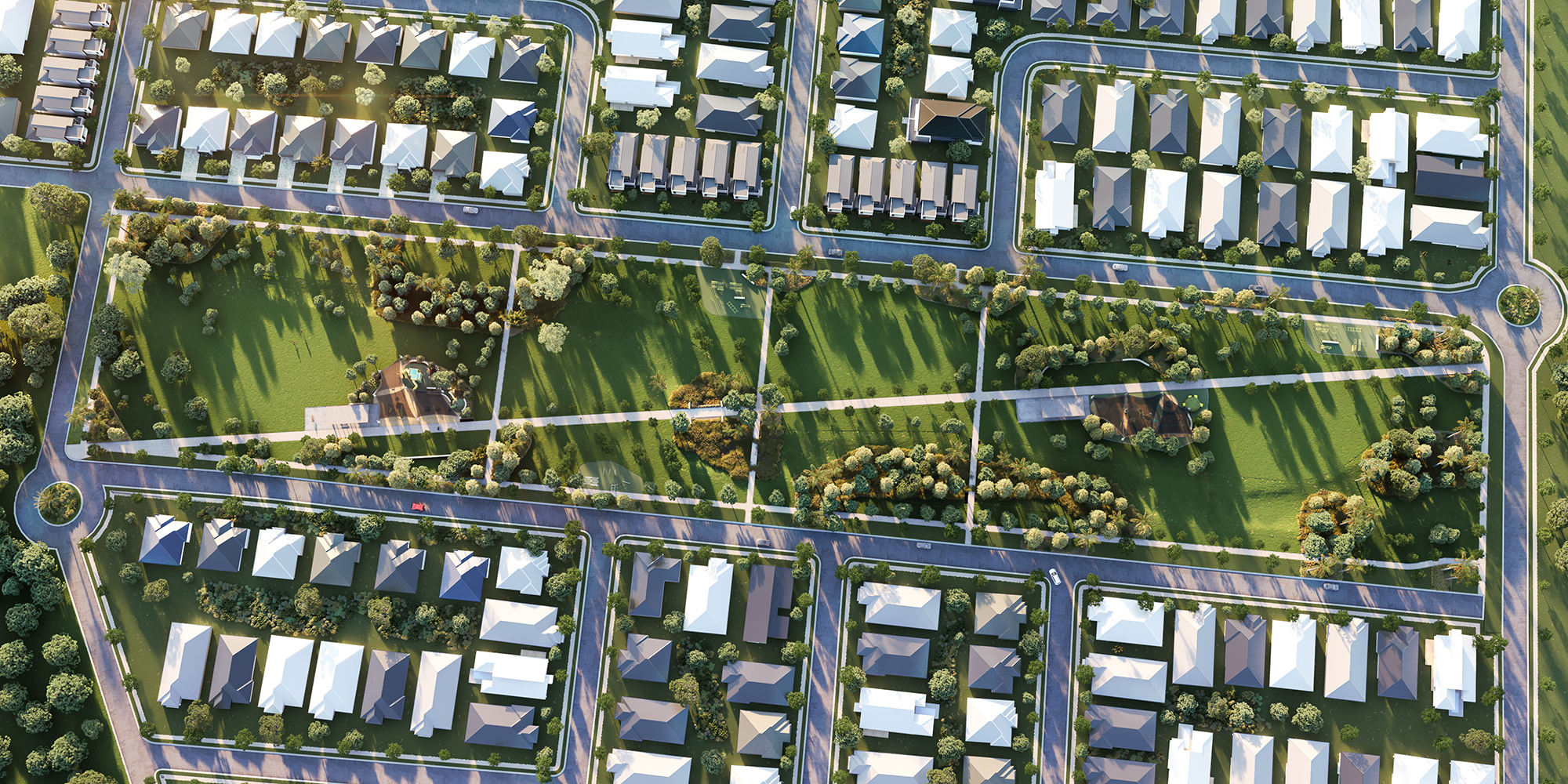 Construction is underway on a second, expansive four-hectare grand linear park at Harmony by AVID Property Group (AVID), delivering on its promise to provide exceptional greenspaces for Palmview locals to enjoy.

Set to open in early 2024, Harmony's second grand linear park consolidates four one-hectare local parks into a cohesive four-hectare linear park, stretching a total of 450 meters long and adding the equivalent of six and a half international football fields worth of parks, playgrounds and greenspace for the community to enjoy.

AVID General Manager Queensland Anthony Demiris said the announcement of the $6.1 million park was a marker of
AVID's continued investment in Harmony – above the agreed industry standard – and will provide more choice and convenience to locals who enjoy spending time in the community's various parks and greenspaces.

"Harmony is renowned for connecting residents with greenspace, a design element integrated throughout the project to allow all residents access to usable open space within 250 meters of their home – a key contributing factor to our recent success in winning the coveted UDIA National Best Masterplanned Community and overall Project of the Year awards," Mr Demiris said.

"AVID strives to create communities with a focus on greenspace and lifestyle – Harmony's masterplan is a testament to this with parklands and revegetated areas comprising 40 per cent, or over 130 hectares, of the development footprint.

"We know outdoor living is a catalyst for creating a healthy and active lifestyle to which the addition of a new park will further solidify Harmony's position as a healthy connected community."

AVID worked with landscape architects to help design the new linear park for residents and the wider Sunshine Coast community to enjoy.

Principal Senior Landscape Architect, Shelley Martin, from AECOM – the design team behind Harmony's new park – said the greenspace will serve as the "Natural Heart" of the neighborhood.

"The parklands positioning at the heart of the Southern neighbourhood, an urban footprint wrapped and integrated with environmental rehabilitation, created an opportunity for us to draw on the strong biodiversity conservation component," Ms Martin said.

"25 000 native plants and over 900 trees were strategically planted throughout the parklands to create a connected canopy linking the park to its surrounding rehabilitation areas.

"The new park will include two play and shelter nodes offering a dynamic range of equipment catering for all ages, two fitness stations and associated 1km fitness circuit path for pedestrian and cyclist use."

The design process involved two years of collaborative consultation between AVID's Development team and AECOM to meet design requirements, overcome challenges, and ensure Harmony's legacy of delivering amenity and recreational assets highly valued by the community remained priority.
"It was important to provide ample seating opportunities throughout the park to promote community engagement. Residents can enjoy socialising and sharing a meal in the outdoor dining hubs, catching up in the shade while kids play, or taking a break at the water fountain during a working out," Ms Martin said.

"The grand linear park will not only serve as an open space for all ages to enjoy, but support social gathering, connection and play."

Harmony currently has a limited number of blocks adjacent to the park available for purchase offering buyers from first homeowners to families looking to upsize easy access to the new greenspace. The blocks range in size from 300m2 to 480m2 and start from $360,000*.