Will new business starts drive demand for commercial space?
6 September 2023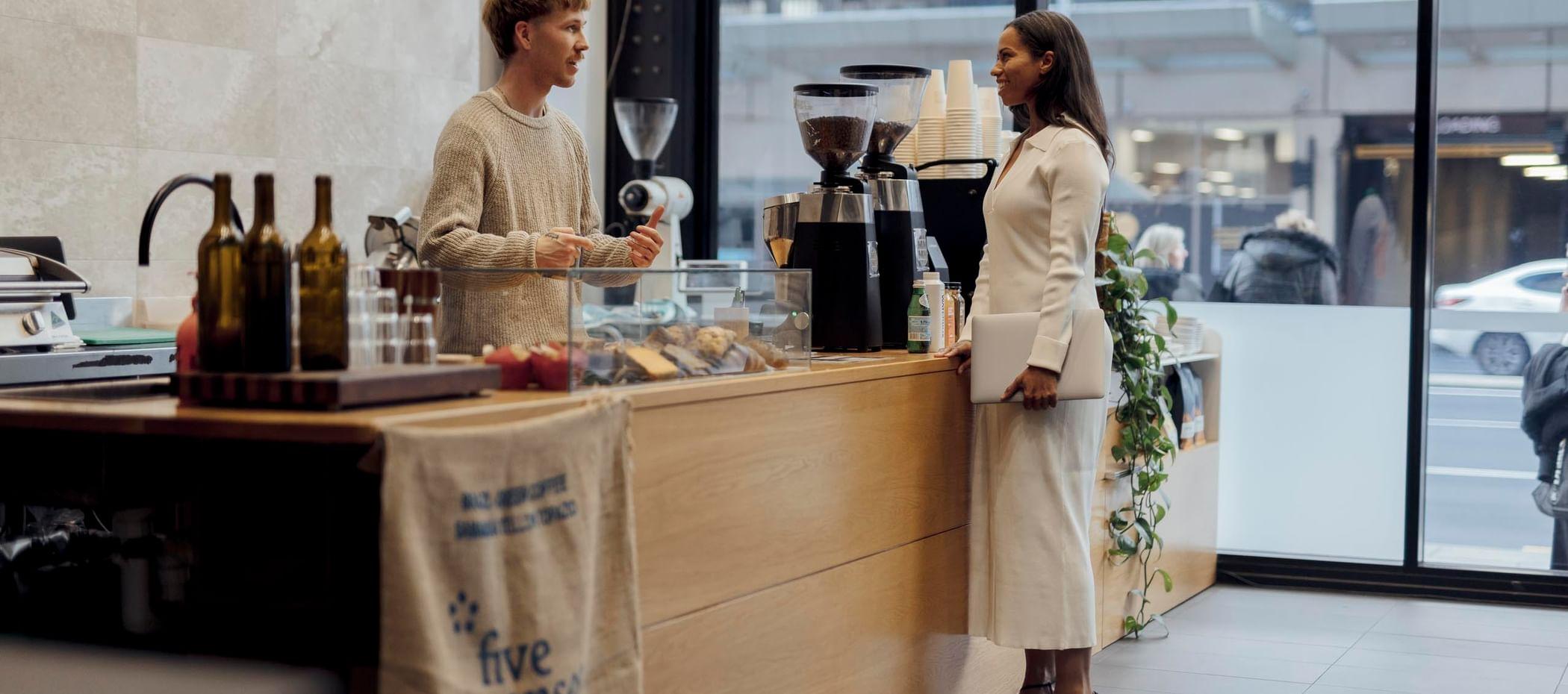 Over the last three years there has been a significant increase in new business starts across the country. Many of these have been borne out of COVID-19 requirements bolstering some industries, while for some the entrepreneurial spirit resulting from job losses aiding in this growth. Encouragingly, we continue to see strong increases in new businesses and positive survival rates in some states and industry types. For some, the growing nature of their businesses requires commercial accommodation.
During the 2022/23 there were 406,365 new businesses registered, bringing the total number of Australian businesses to 2,589,873. NSW has the largest number of businesses, however, only grew 0.9 per cent this period. Victoria, despite being home to the second highest number of business, saw losses this year by -0.9 per cent, with Queensland the most active in attracting new business up 2.3 per cent, followed by the Northern Territory at 2.0 per cent.
While it's no surprise Queensland has led the charge, given its robust population growth over the last few years, the industries most active align with the changing demographic. Healthcare and social assistance businesses were the greatest segment of the market to grow business counts, up 6.1 per cent, this strong growth in line with the strong demand for healthcare assets be it hospitals, medical centres and suites and integrated facilities. Fuelling continued demand across the industrial sector has been the growth in transport, postal, and warehousing businesses. While low vacancies remain across most industrial markets, the requirement for distribution and storage facilities is not expected to wane, however, a reduction in manufacturing businesses may assist in opening up some industrial assets.
Despite the woes of many office markets across the country, new business starts in the professional sectors including finance, insurance and real estate may see the office market turn a corner, while retail continues to be a difficult business and asset class. With rising interest rates, retail trade has seen some reduction and the tightening of belts has seen business counts reduce, down 2.5 per cent across the retail and wholesale trade category.
The change in business activity marries well with the recent MSCI returns data for commercial assets across the country. Demand remains for investors in the healthcare and industrial sectors looking to take advantage of the long term capital gains associated with these asset classes. Strong and stable income returns are also a feature of these asset classes, while the mismatch between demand and supply to occupy has ensured income certainty. Over the last ten years we have seen annual total returns for industrial and healthcare at 14.2 per cent and 13.8 per cent respectively ahead of both retail and office assets.
For office, the high vacancy environment will take some time to play through, keeping returns subdued and investor demand levels dampened until substantial price corrections are achieved. Encouraging new business starts in the white collar, professional arena, however, the shift in workplace behaviours around working from home the greater stumbling block for this asset class. Retail assets are also grappling with the changing consumer sentiment towards bricks and mortar retail, while income returns remain stable this uncertainty has seen limited positivity in capital returns over the last ten years.
After strong turnover levels in the last few years, increased interest rates have done much to dampen investment demand, for those in the market the healthcare and industrial sectors represent good buying given their limited supply and strong occupancies fuelled by new and growing businesses and our growing population. Over the last year returns have favoured these assets up 3.5 per cent for healthcare and 6.9 per cent for industrial, with retail total returns remaining positive given its income stability at 2.8 per cent while office has started its fall, recording -2.2 per cent this period.