Weekly Update 25/10/2021
25 October 2021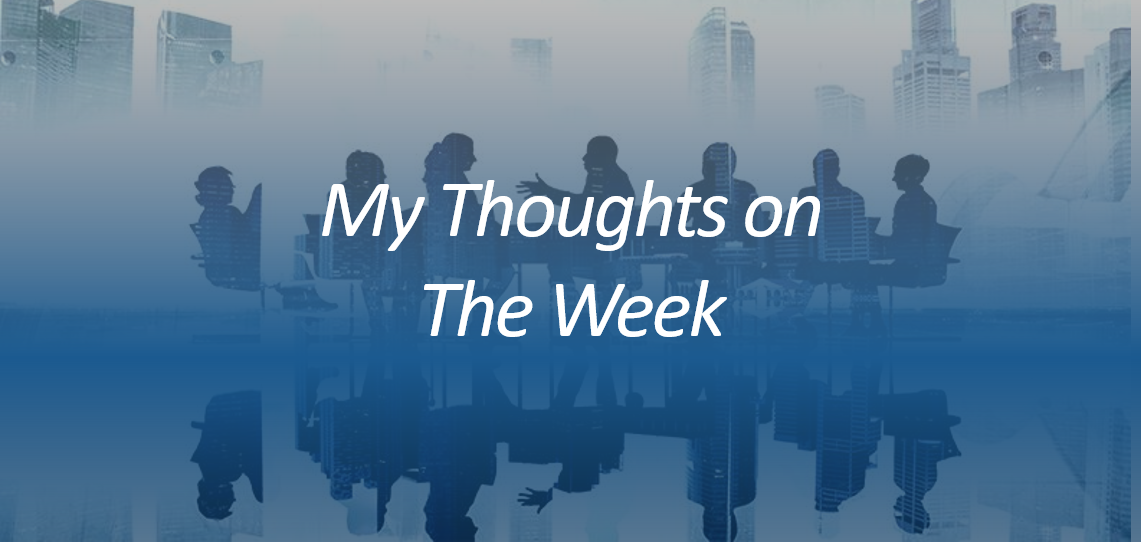 Welcome to this week's Property News.
Capital support for Major Shopping Centre investments has clearly returned with a further $2.3bn of Centres trading hands this week following the announcement of the sale of partial stakes in Macquarie Centre, Pacific Fair and Roselands.
These transactions pushed the weighted average cap rate for Retail Centres 50bps lower to 5.1% and pushed the total sales in the sector this year to over $9.5bn. A further $2bn in sales expected to land prior to the year end which will take the sector to a record high of $11.5bn in retail sector transactions.
These numbers exclude the Aventus acquisition by HomeCo which was announced this week adding a further $1.9bn in transactions.
Do these deals signal a turn around in sentiment toward Major Retail Centres ?
Clearly yes, after investors took a step back in 2020 to examine the impacts of COVID, the market has now judged that the discounts being priced into Major Centres' book values aren't justified and that whilst on-line retail will continue to have its place, people will gravitate back to shopping in malls as an experience.
10year Bond Rates have moved up 50Bps since August reducing the average spread to prime yields back to within the long term average range as indicated below, suggesting once more that confidence in malls is returning to normal levels.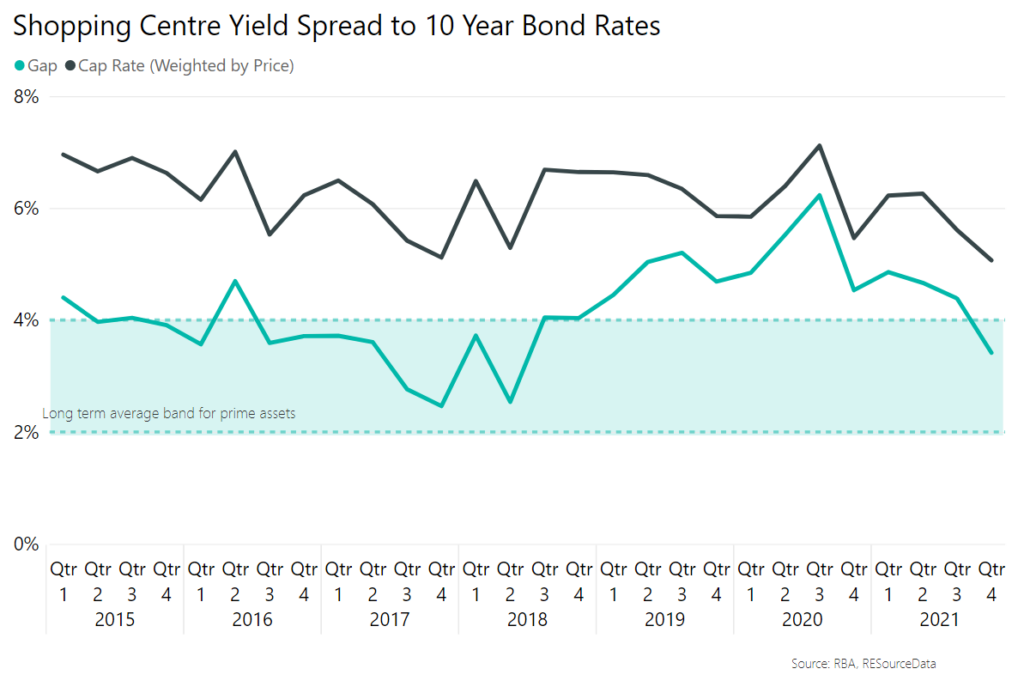 I do feel however that the prices paid for Macquarie Centre and Pacific Fair (at 4.5% and 4.75% respectively) have either played down these risks too far or factored in other unrealistic benefits yet to be proven (such as further development and or re-mixing).
The sharp cap rates applied to these assets will no doubt be pulled apart by the valuation sector and applied in some fashion to other regional malls.
In other major deals this week, we saw GPT acquire a larger portfolio of 23 industrial & logistics assets from Scott Group for $681m, reflecting an overall yield of about 4.3%. The acquisition increases GPTs Logistics portfolio to $4.1 billion and as the Group is at risk of being swallowed up in a chase for quality assets the deal also helps to maintain their significant in the market.
And PGIM agreed to a $768m joint venture with Equinix to develop 2 data Centres in Sydney. PGIM are one of a handful of investors seeking to take advantage of the growth in the Data Centre usage. A recent JLL report indicated that the market for hosting, storage and cloud computing in Asia Pacific is expected to grow by more than 150 percent by the end of 2021. Investors in the sector, expect better risk adjusted returns compared to core logistics assets due to the extensive capital investment by the tenant into the propertys' fixtures, reducing significantly the risk of the tenant not renewing a lease upon expiry.
Feedback
Finally, thanks to those who had completed our survey. If you haven't yet, we'd REALLY REALLY love your feedback on our website and have 9 questions for you in the a survey. Click on the Survey button below to begin. Be great to hear your feedback.
If you have any news, information or research reports you'd like us to share with the market, please feel free to send me an email at info@propertymarkets.news or simply submit an article for us to review here.