Weekly Update 16/8/2021
16 August 2021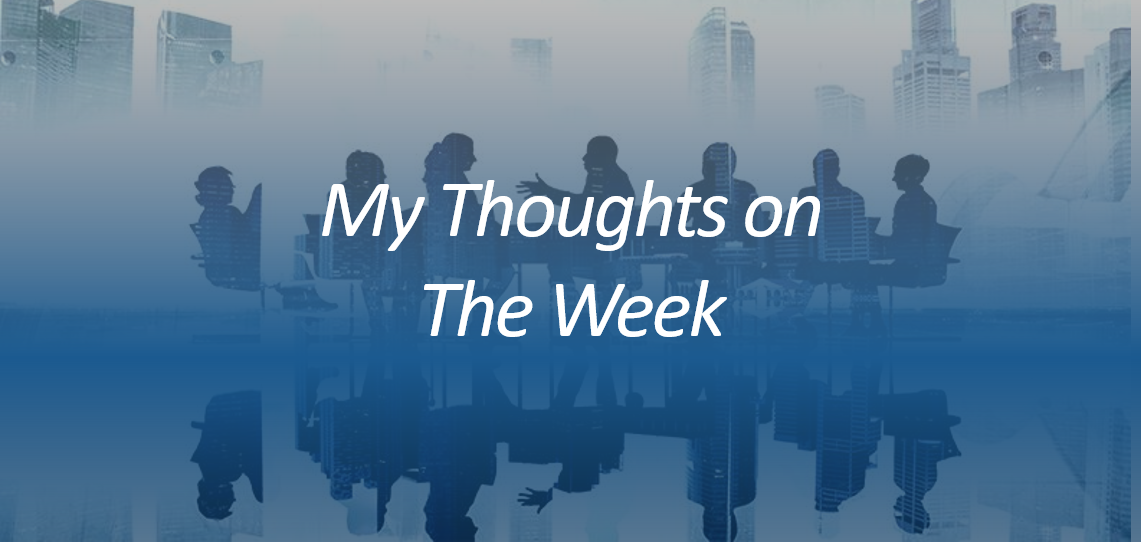 Welcome to this week's Property News.
With COVID continuing to impact businesses and communities it was only a matter of time that NSW would re-introduce the National Cabinet Code of Conduct for Commercial Leasing to mandate rent relief for eligible tenants. The Regulation requires landlords to provide rent relief in proportion with their tenant's decline in turnover and will be in place through to 13 January 2022.
Of the rent relief provided, at least 50 per cent must be in the form a waiver, and the balance a deferral. The Regulation applies to commercial and retail tenants with a turnover of up to $50 million who qualify for the COVID-19 Microbusiness grant, COVID-19 Business Grant or JobSaver Payment. Unlike previous occasions, eligible landlords are able to apply for a monthly grant of up to $3,000 where rental waivers of at least the value of the grant and any land tax relief they provided. To be eligible, the landowner must have reduced rent for the affected tenant by at least the amount being claimed for any period between 1 July 2021 and 31 December 2021. These provision will typically only help small landlords.
Mirvac's results released this week, indicated the Group took a net $20m reduction in EBIT due to COVID-19 impacts, (down from $48m in FY20), equating to a -3.7% drop in investments earnings, however the recovery of a further $32m in aged tenant arrears is in doubt.
The impacts this year are likely to be similar to 2020 with Landlords providing significant rental to support tenants, however I expect that this year, more vacancies will emerge as some tenants will be unable to survive the 2nd lockdown as the stimulus measures are not flowing as widely or as quickly as the Federal Government measures in 2020.
For those that have an interest in the state by state regulations being introduced, I came across a useful Thomson Reuters resource which appears well maintained. See link. See also Guide to commercial lease negotiations in response to COVID-19
In other property news, the FY21 REIT reporting season continued in full swing this week with Arena, Centuria Capital, Charter Hall Social Infrastructure, Goodman, Mirvac and Garda releasing their results. The Total Securityholder Returns for the reporting entities in FY21 has so far averaged 44% with a range of 14% – 73%. This total return is based on the unit price variance across the reporting period plus the distributions, expressed as a % against the opening price. These results are very strong and mostly reflect a recovery in the market sentiment toward AREITs following the previous COVID19 correction in March 2020. The results also point to the volatility in the listed markets.
Our chart below ranks the returns from highest to lowest with those in Orange reflecting the REITs which appeared in our 2021 Top Picks List. Our Top Picks is not an attempt to find the best value, but a list of those REITs we feel have the best strategy and ability to achieve over a longer period. So far for 2022 we have added Centuria Capital Group to the list. Centuria Capital have had an impressive year, doubling their funds under management and with a capital light model have developed a diverse platform which will continue to generate strong performance.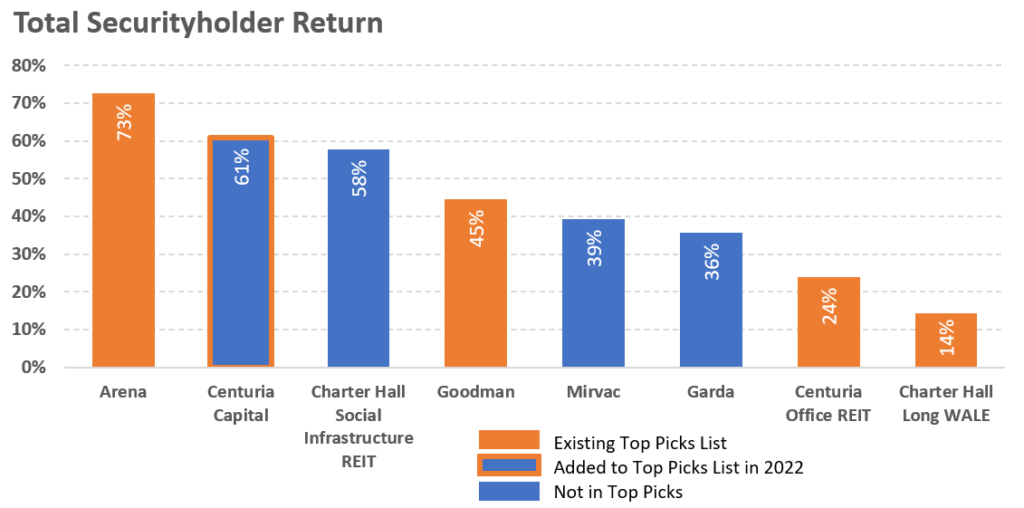 The other key measure I look for is the change in earnings per security. COVID has impacted some REITs more than others and the chart below provides a good comparison of this with Goodman, Centuria Office, Arena and Charter Hall Long WALE showing positive growth in earnings per share, however Garda, Mirvac and Charter Hall Social Infrastructure REIT have seen reductions in earnings and or have completed equity raising which have been dilutive.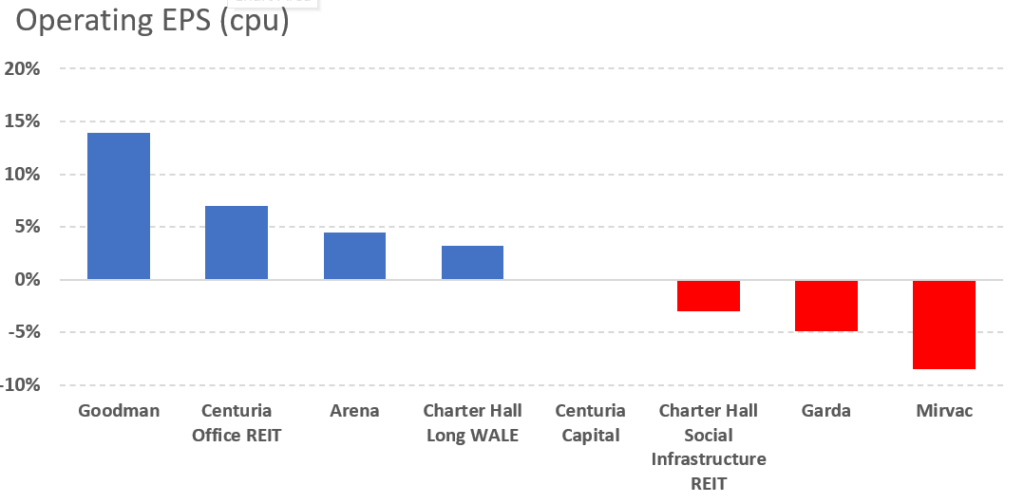 I am keen to see how the other reporting entities fit in on these metrics and we will continue to provide coverage of each REIT's results as the emerge over the next 2 weeks.
If you have any news, information or research reports you'd like us to share with the market, please feel free to send me an email at info@propertymarkets.news.