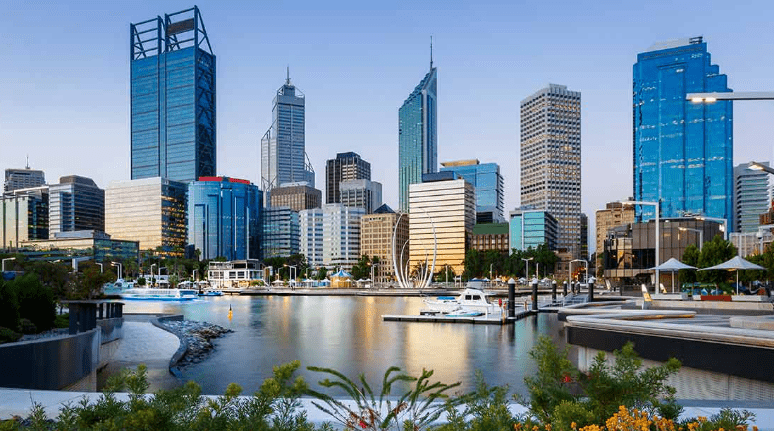 According to JLL Research, Perth CBD was the most resilient office market over the 2022/23 financial year, recording 66,600 sqm of net absorption – three times higher then the 20-year average.
JLL's 2Q 2023 Research statistics show the Perth CBD office vacancy rate tightened to 18.5%, with a wide vacancy spread between prime (15.6%) and secondary (23.2%) grade assets.
The research also revealed a noteworthy shift in rental growth within the Perth CBD and West Perth.
The Perth CBD office market has seen the emergence of face rental growth, an encouraging development signaling positive market sentiment and increased demand for prime office space.
JLL's Managing Director and Head of Property and Asset Management – WA, Angelo Amara said, "This uptick in rental rates is indicative of renewed interest from businesses seeking a strong foothold in the vibrant business hub of Perth."
In response to evolving market dynamics, environmental, social and governance (ESG) requirements are taking centre stage for tenants when it comes to new lease demands.
Mr. Amara said, "Sustainability is becoming imperative for businesses, and the integration of ESG principles is increasingly being incorporated into lease negotiations, setting a precedent for responsible and forward-looking office spaces."
The mining sector is a key pillar of the Western Australian economy, continuing to drive office demand, with mining tenants active participants in the market.
JLL's Head of Office Leasing – WA, Nick Van Helden said, "Long-term projections present an optimistic outlook for the Perth CBD office market, bolstered by the ongoing strength within the resources sector. The consistent performance of this sector is expected to fuel net absorption and maintain the vacancy rate outlook. Additionally, the State Government's active engagement is playing a pivotal role in shaping the landscape and influencing the market dynamic."
According to JLL Research, West Perth has experienced a notable decrease in office vacancy during 2Q 2023, with the vacancy rate dropping to 14.8%, making a remarkable improvement from the 21.3% recorded at the same time in 2022.
Mr Van Helden said, "This decline in office vacancy is a positive indicator of the West Perth office market recovery. Despite challenges from the pandemic, the West Perth office market is demonstrating a strength and resilience, pointing towards a positive trajectory."
JLL's long-term net absorption and vacancy rate projections are bullish for Perth, largely attributed to the ongoing strength within the resources sector. "The growth of the resources sector is driving demand for office space and having a positive impact on the overall vacancy rates," added Mr. Amara.