Trilogy & Sumner Capital Offer 7% pa on Pymble Office Trust
29 January 2021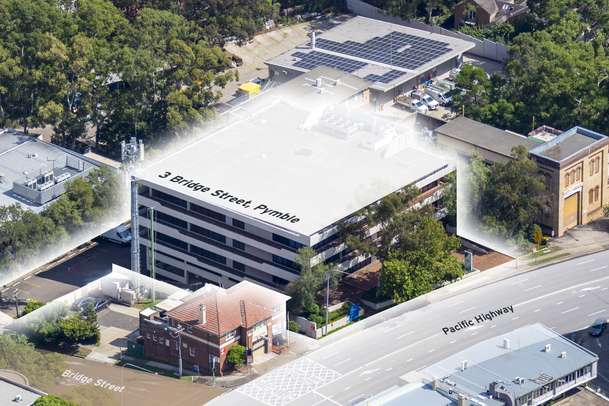 Triology Funds Management in conjunction wtih Sumner Capital are offering wholesale investors a long-term investment, competitive income and an opportunity for capital growth from a sought-after property asset class in a prime location.
The Group have acquired 3 Bridge Street Pymble, a fully leased 2,626sqm building, fully leased to UGL Pty Ltd, a wholly owned subsidiary of ASX-listed CIMIC Limited.
The current lease to UGL expires on 30 June 2025 and has 1 x 5 year option that can be exercised by the tenant.
The asset is situated on a large 2,964 sqm site with the opportunity to expand the gross floor area to over 10,000 sqm. Trilogy & Sumner intend to take advantage of this opportunity by applying to local council for development approval during the life of the Trust.
The Groups are seeking to raise $10.1M for the investment via an 6 year unlisted wholesale unit trust offering with an expected distribution of 7% per annum.
Responsible Entity
Trilogy Funds Management Limited
ACN 080 383 679 AFSL 261425
Fund Manager
Trilogy Funds Management and Sumner
Capital
Fund Size Target
$10.1m
Fund Open
January 2021
Fund Raising Close
TBC
Fund Term
6 years
Target Return
7% distribution yield
Liquidity
Illiquid
Investor Type
Wholesale
Target Assets
3 Bridge Street, Pymble
Our Views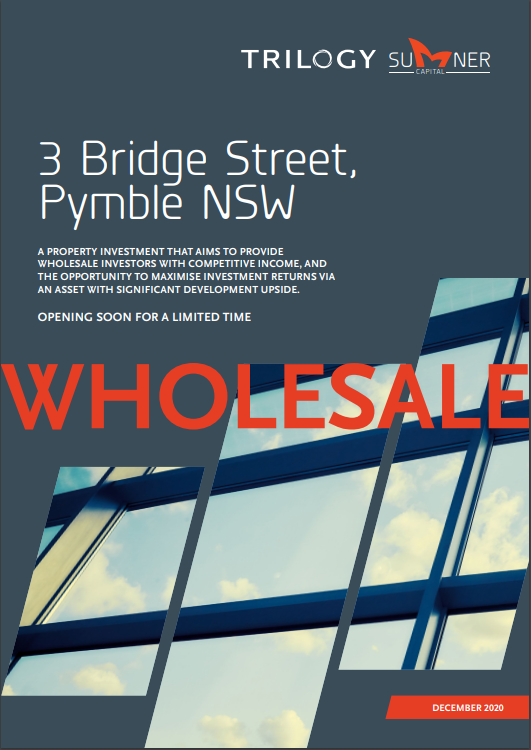 ---
We provide the following information as general advice and not specific advice for any particular investor.
Positives:
The Manager(s) are well established with a strong track record
The Fund has identified a seed assets which can be reviewed in further detail.
The asset is leased to a wholly owned subsidiary of an ASX listed tenant providing support to the lease income
Negatives:
The Trustee is not yet identified
The commercial office market in Pymble is weak. There is a reasonably high level of vacancy as the precinct is not as accessible or has the same level of amenity as other markets (ie Macquarie Park).
Trilogy have not stated in the Fund Flyer, their total return expectations.
Our view is that Triology will raise sufficient capital for the fund, however capital growth will be limited.