The first Sydney freestanding supermarket for 2023 hits the market
29 September 2023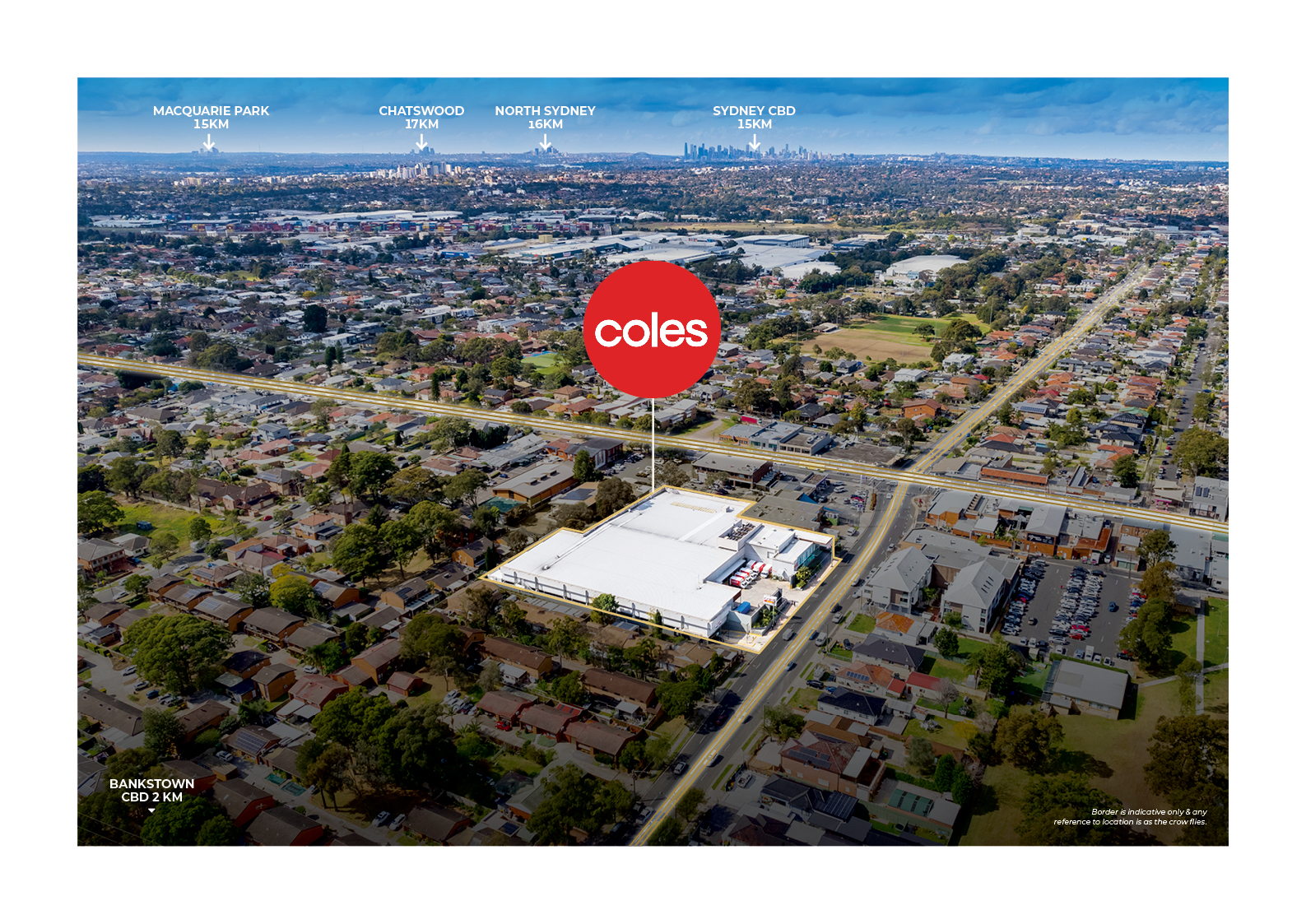 Greenacre Village Shopping Centre has been listed for sale and is expected to gather significant interest from a range of private, institutional, and offshore investors as freestanding Coles and Woolworths anchored opportunities in Sydney remain scarce.

JLL's Nick Willis, Sam Hatcher, David Mahood and Sebastian Fahey have been exclusively appointed to sell Greenacre Village Shopping Centre at 19 Boronia Road, Greenacre via an Expressions-Of-Interest campaign.
Greenacre Village Shopping Centre is located in the heart of inner southwest Sydney and offers a premier metropolitan supermarket and only the first to be formally offered to the market in 2023.

The centre offers a rare Coles and Liquorland lease being secured on a defensive 'semi-net' lease and an attractive weighted average lease expiry (WALE) of six years.

Mr. Willis said, "There are a limited number of freestanding supermarkets in Sydney and further they are rarely traded, with only four being sold in the last 5 years."

"There continues to be a significant weight of capital looking to get exposure to the robust convenience retail sub-sector, however, there has always been a severe lack of opportunities in inner metropolitan Sydney. Given the unique fundamentals of this asset and its strong underlying land holding, we anticipate interest from all investors including private, institutional, and offshore capital."

Coles Group recently released their results and saw sales revenue grow by 5.9% to $40.5 billion with a market cap at the time of publication at $21.23 billion.

Greenacre Village Shopping Centre is set on a 7,493 sqm land holding in the very heart of the Greenacre community.

Mr. Hatcher said, "Further to the security, the centres positioning in close proximity to the Bankstown CBD, bustling high street of Greenacre and major transport nodes, provides the centre with significant future mixed-use development potential."

"The recent rezoning in the area has significantly benefitted the site with an increased FSR allowing for a total GFA of 18,733 sqm or potential to go up 7 stories and primed to capture the demand of the future population of 460,000 residents in the Canterbury Bankstown LGA by 2036" he added.

Located 2km from the Bankstown train station, the Canterbury Bankstown Council is in the process of drafting the new Canterbury Bankstown masterplan which will introduce a commercial core zone and see the FSR and height controls dramatically intensify allowing for 18 to 25 storey towers.

Further supporting the elevation of Bankstown into a major CBD in Sydney's southwest, Western Sydney University has recently opened its state-of-the-art $340 million high-rise Bankstown City vertical campus which will accommodate 10,000 students.