Techtronic Industries commits to $188m facility at The YARDS
7 April 2021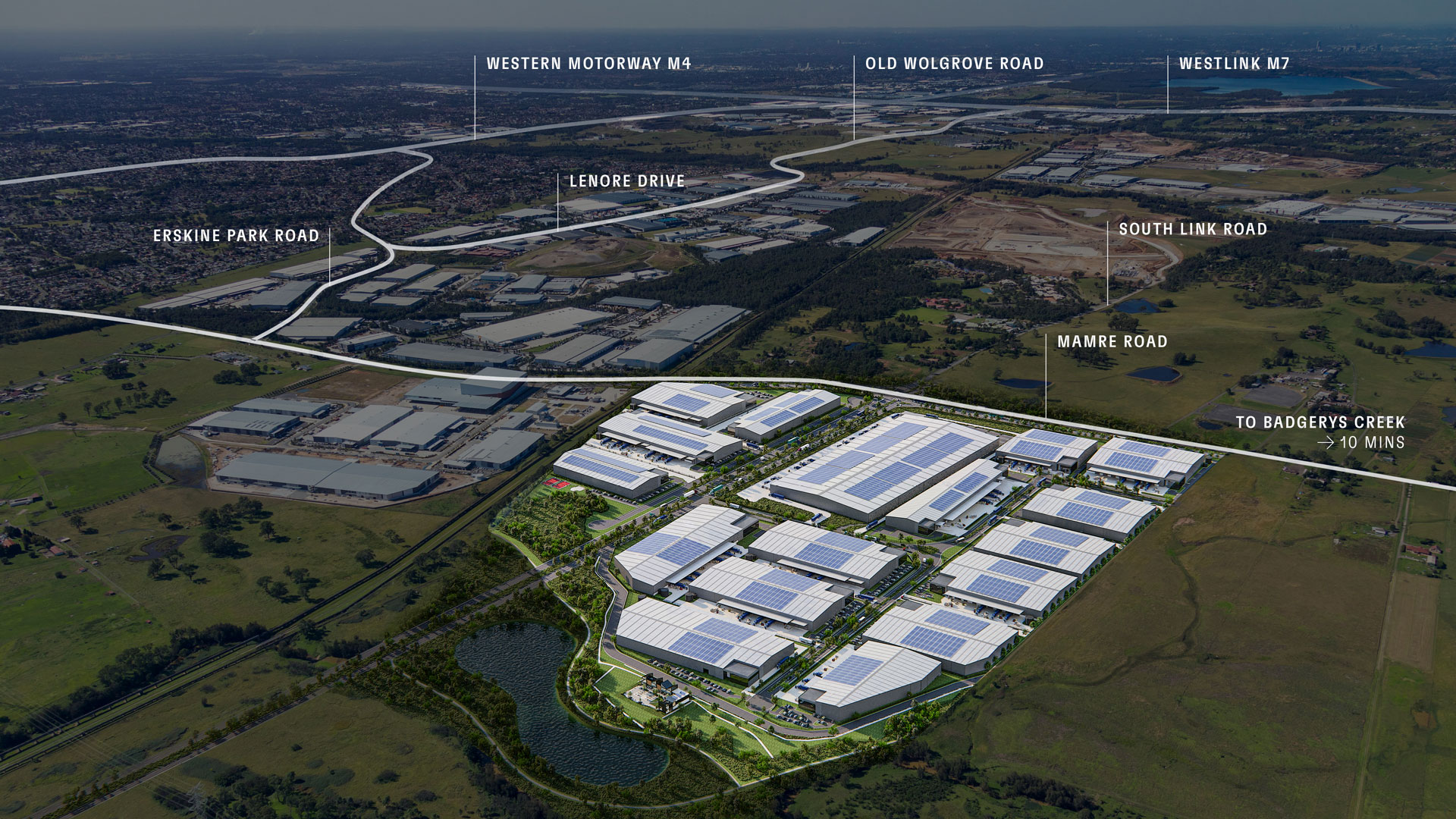 Multinational manufacturer Techtronic Industries (TTI) has committed to a $188 million state-of-the-art distribution facility at Australia's first industrial community, The YARDS, in Kemps Creek, Western Sydney.
The YARDS is a new $1 billion premium industrial precinct under development by Frasers Property Industrial, Aware Super and Altis Property Partners. It will set a benchmark in Australian industrial development and cement the region as a key distribution hub in New South Wales (NSW).
TTI's deal at The YARDS marks the first major pre-commitment in the wider Mamre Road Precinct, an 850-hectare of land recently fast-tracked for industrial development by the NSW Government.
TTI is a fast-growing world leader in power tools, accessories, hand tools, outdoor power equipment and floor care products, with worldwide brands such as Milwaukee, Ryobi, AEG and Hoover. The company will consolidate its two existing facilities in NSW into a 73,920 square metre premium distribution centre at the strategically located industrial precinct.
Grant Edhouse, Chief Financial Officer and Chief Operating Officer for TTI Australia & New Zealand said, "We are continuing to expand rapidly and need a new facility to support our future growth. By consolidating our existing sites into this new state-of-the-art distribution centre, we will be able to meet our future needs, while optimising our supply chain to the benefit of our retail partners and End Users of our products."
Key features at TTI's new distribution facility will include a goods-to-person automated mini shuttle system, Very Narrow Aisle (VNA) racking storage, drive-around truck access and market leading sustainability measures. The facility is targeting a Green Building Council of Australia 6-Star Green Star rating.
The YARDS will also provide TTI's employees with access to new leading retail and health and wellness amenities onsite, including public sporting fields, a cycle track and healthy food and beverage offerings.
Ian Barter, General Manager Northern Region at Frasers Property Industrial said, "This is the third facility that TTI has transacted with Frasers Property Industrial to date and we're looking forward to continuing the relationship and seeing their business grow at their new distribution facility.
"The YARDS is a next generation, industrial community where sustainability, wellbeing and technology are at the heart of the premium estate. This is vital when it comes to supporting the future growth of our customers, like TTI, and helping them drive further operational efficiencies."
TMX secured the 10-year lease term for TTI after undertaking an operational review of TTI's existing operations, designing the future facility and procuring the property solution and internal fit out. TMX will now manage the delivery of the new purpose-built solution through to operations.
TTI's site at The YARDS is expected to be operational in July 2022. Construction of the precinct recently commenced in April 2021.
In total, The YARDS will accommodate around 400,000 square metres of next-generation sustainable warehouse and logistics facilities, in addition to onsite amenity for workers and the community. The development will provide a significant boost to the Western Sydney economy and become a key employment hub for the region. It is expected to generate over 3,500 jobs during construction and after completion.
Alek Misev, Aware Super Portfolio Manager said, "Aware Super is committed to doing well for our members in terms of delivering strong, sustainable long-term returns and doing well for our community by developing industry-leading industrial precincts like The YARDS, which supports jobs and helps to cement Western Sydney's future as a true growth hub in NSW.
"Attracting companies of the calibre of TTI demonstrates why we are so excited about the future of The YARDS and the benefits it will deliver to tenants, their employees and the local community."
Shaun Hannah, Altis Director said, "The commitment of TTI within the recently approved YARDS project will provide substantial local jobs for the community and will showcase the next level of sustainable industrial development, matching six-star green star initiatives with unprecedented tenant amenity."
Further Information
Frasers, Aware Super and Altis Property Partners have settled on 5 of the land titles which comprise the 1,186,100sqm of land for the Yards.
The total acquisition price for the land is $238m, ($200/sqm of site value).
The purchase price compares to GPT's acquisition of a 10ha parcel of land opposite the site for $327/sqm which settled in October 2020.
Disclaimer: The information contained on this web site is general in nature and does not take into account your personal situation. You should consider whether the information is appropriate to your needs, and where appropriate, seek professional advice from a financial adviser.