A national private owner-occupier secure rare institutional-grade warehouse for $31.5 million
4 October 2023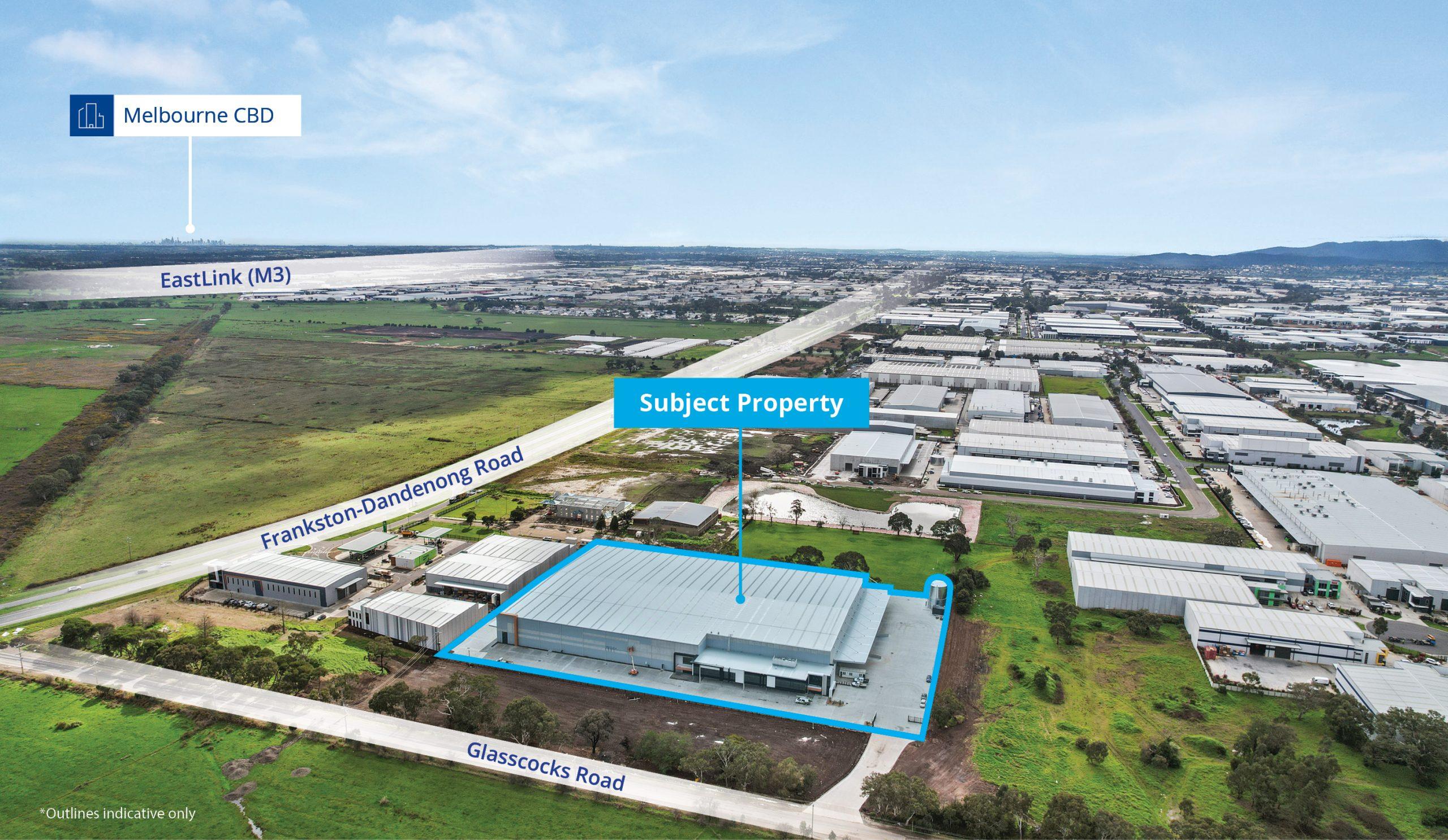 A national private owner-occupier specialising in hardware products has secured a rare institutional-grade freestanding office and warehouse facility in the tightly-held Dandenong South industrial market for $31.5 million.
Colliers' Colliers Gordon Code, James Stott and Daniel Telling negotiated the deal in conjunction with Cameron's James Roux and Angus Clark on behalf of Glasscocks 25, with the successful on-market sale campaign being met with significant interest due to the rare opportunity in the tightly held location.
Gordon Code, Colliers' Joint Head of the Victorian Industrial Business, said, "The purchaser was interested in the site due to the growing occupancy costs in New South Wales, which incentivised the group to focus on expanding their Victorian footprint instead of in the neighbouring state.
"Instead of growing in New South Wales, they decided to double their base in metro Melbourne, expanding their local manufacturing, purchasing the 23,476 sqm property with a total building area of 13,154 sqm."
The modern high clearance warehouse and corporate office facility incorporates a mix of docks and on-grade doors, a 12-metre canopy for all-weather loading, and sits among various well-known brands already located in the tightly held precinct within Dandenong South's core Industrial and Logistics hub at 25 Glasscocks Road.
Recent data from Colliers reported that the average southeastern prime grade net face rent was $100/sqm in Q1 2021. In Q2 2023, this average has moved to $130/sqm, representing a 30% increase in just 18 months.
"Prime grade assets, such as 25 Glasscocks Road, are the most sought-after by tenants as the building is up to a greater environmental performance," added James Stott, Colliers National Director. "Adherence to organisational ESG propositions, such as energy efficiency and carbon footprint, have shifted occupational demands, and companies are seeking newer and updated assets."