Social Infrastructure property investment proving hot topic
3 March 2022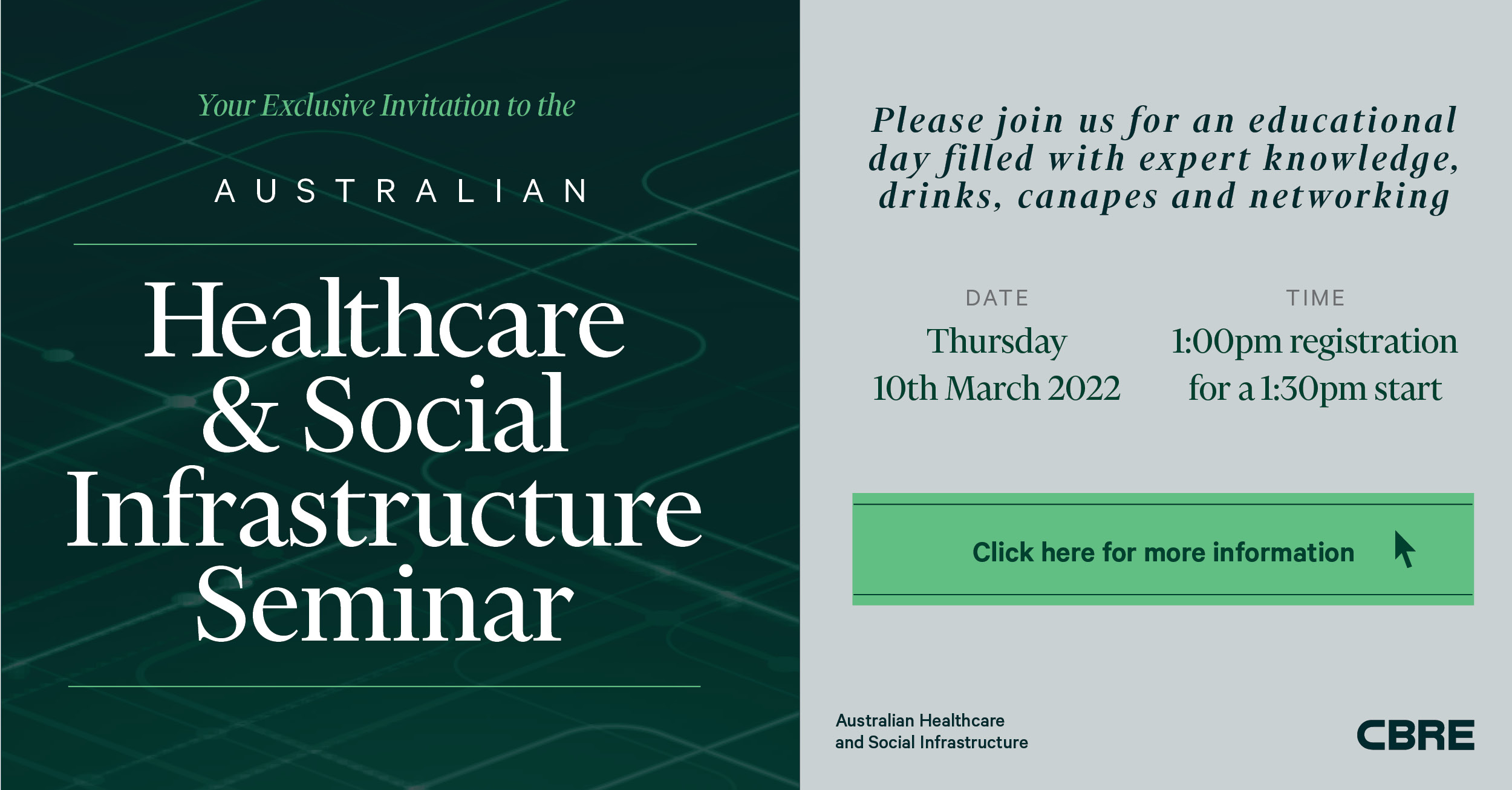 The rise in private investors making direct investments in Healthcare and Social Infrastructure property is being accompanied by an increased demand for industry insights.
CBRE's Australian Health and Social Infrastructure team has begun hosting regular investor seminars, outlining the sector's long-term benefits and returns that come with ownership of underlying real estate.
Its next event will be held in Melbourne on March 10, with the team's experts accompanied by industry panellists from Mecwacare, Australian Unity, ISPT, and Perfect Practice.
The sector has traditionally been dominated by seasoned property moguls and REITs, but Australia's growing and aging population is driving interest in healthcare, education, childcare and aged care assets.
"The Social Infrastructure asset class is proving incredibly resistant, experiencing unprecedented growth over the past few years, with unparalleled yield compression," CBRE's Sandro Peluso said.
"Now a popular investment asset class, investors are attracted by long-lease terms to operators offering essential community services, which are also underpinned by Government funding and support.
"We recognised early on that there were opportunities to help educate the market and shift investor thinking. Our seminars aim to give private investors the knowledge and confidence to be active participants in the sector and take advantage of its upwards trajectory."
CBRE's Marcello Caspani-Muto and Jimmy Tat join Mr Peluso in sharing their insights in each seminar.
"Social infrastructure real estate assets offer great stability, with low volatility plus consistent cash flow," Mr Caspani-Muto added.
"This has never been more evident than over the past 24 months where we have continued to see strong performance and record transactions results across the sector.
"Strong yields, stability, attractive lease structures, long-term tenancies plus government support are each key factors that hold high appeal for investors."