September Retail sales up 1.3% as some restrictions ease
29 October 2021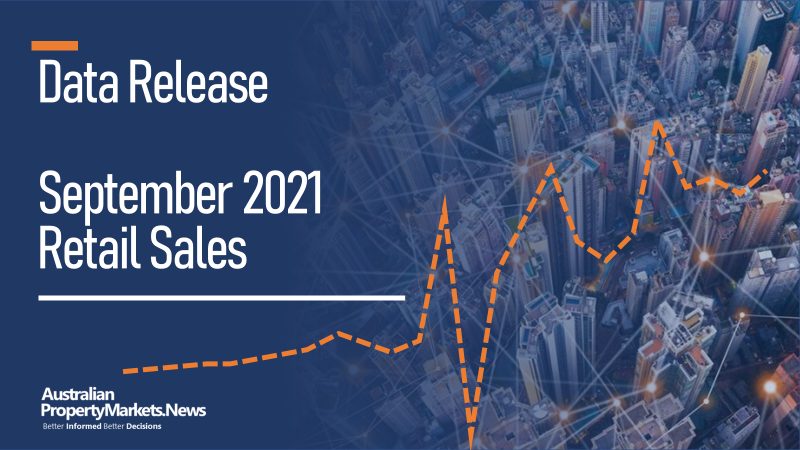 Australian retail turnover rose 1.3 per cent in September 2021, seasonally adjusted, according to the Retail Trade figures released today by the Australian Bureau of Statistics (ABS).
Ben James, Director of Quarterly Economy Wide Statistics, said it was the first monthly rise since May 2021, following falls of 1.7 per cent in August and 2.7 per cent in July 2021, as the Delta outbreak took hold in parts of the country.
"Retail turnover continues to vary by state, based on whether restrictions were imposed, removed or extended. Queensland sales rose to their highest level ever, up 5.2 per cent, with no lockdowns in September," Mr James said.
"New South Wales also experienced a rise of 2.3 per cent despite having lockdowns, as some restrictions were eased or lifted. However, turnover for New South Wales remains 11.9 per cent lower than May 2021, the month before the most recent lockdown began."
A full month of lockdown restrictions in Victoria and the Australian Capital Territory saw sales in both states continue to fall in September, with Victoria down 2.1 per cent to its lowest level since October 2020. The ongoing tight restrictions in the Australian Capital Territory continued to limit trade as sales fell 12 per cent. The Australian Capital Territory's September sales were 29.5 per cent lower than the all-time high recorded only two months earlier.
Easing restrictions have seen a rise in sales for most non-food industries, with the biggest rises in dollar terms seen in household goods (4.3 percent), and cafes restaurants and takeaway food services (5.0 per cent). There were also rises in other retailing (2.1 per cent) and clothing, footwear and personal accessory retailing (5.9 per cent). The only non-food industry to fall was department stores, down 0.3 per cent.
Food retailing had the largest fall, down 1.4 per cent. This was in line with the pattern of previous post-lockdown results, which saw food retailing sales settle back down to normal levels once people had the ability to eat outside of their homes more regularly.