Ray White Projects announces new listing in North Sydney
16 October 2023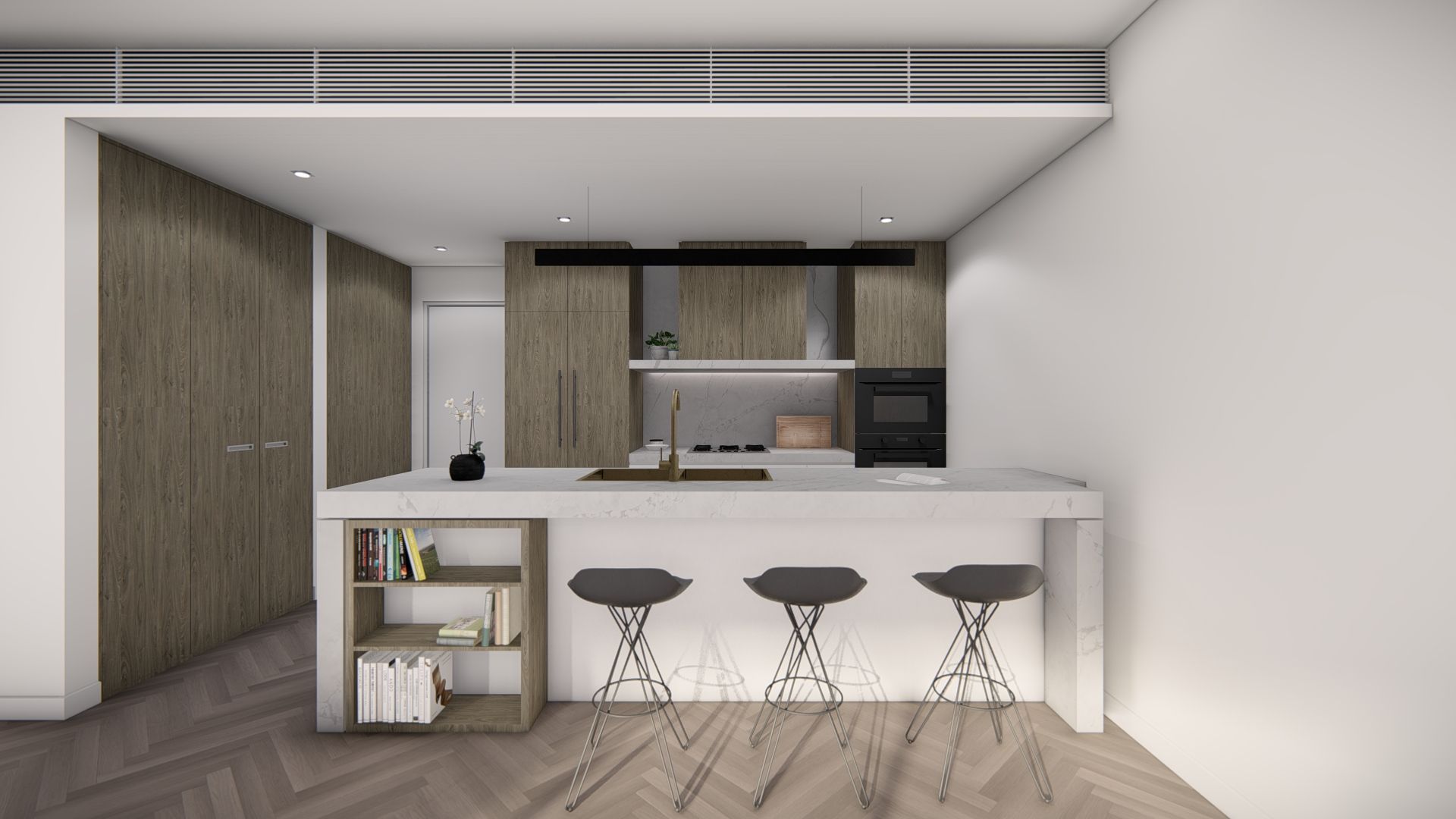 North Sydney has seen a sales turnover of 4.4% in the past 12 months, with an annual 10-year compound growth rate at a steady 4.2% and a 3.3% rental yield. The average person holding their property for 12.2 years shows strong opportunities for investors.
Serendipity, North Sydney will boast 29 apartments across four levels, with developer Wu Investments International and builder Novati partnering for the project. The Architect is Mackenzie Architects International, interior designer is Tesser Arch and landscaper will be Conzept Architects. Serendipity features:
1-bedroom apartments with study (from $1,230,000)
2-bedroom apartments with study (from $1,765,000)
3-bedroom apartments with study (from $3,090,000)
Being only a 10-minute walk to North Sydney station and Greenwood Plaza, and the North Sydney metro due to be completed Q2 of 2024, Ray White Projects expects high demand for the boutique apartments situated in a quiet street.
Mark Bernberg, Managing Director, Ray White Projects Western Sydney
Ray White Projects Western Sydney is honoured to be partnering with Wu Investments International, Novati and Siri Advisory Group as the exclusive real estate partner on their latest venture Serendipity. Sitting amongst close distance to medical, school and transport and a short walk to Sydney CBD, Serendipity is a reflection of the strong market we're seeing for off-the-plan projects.
There has been a lot of uncertainty surrounding interest rates, with people sitting on their hands and not willing to commit. What we're starting to see now is confidence in both home buyers and investors as we realise that interest rate hikes are unlikely with the most likely move next year being downward. Population growth continues to be strong with NSW being a major recipient of population growth in 2024.
We're in a unique position with our off the plan project, with North Sydney looking to grow year on year and interest rate rises coming to a stop, investors and home buyers can see strong ROI and positive rental history and high capital growth opportunities.
Serendipity will be available to receive registrations of interest at the end of October, and we're encouraging investors and homeowners to get in early before the development starts to sell out with demand outstripping supply.