Rare gateway residential site in prime high-growth location
26 October 2022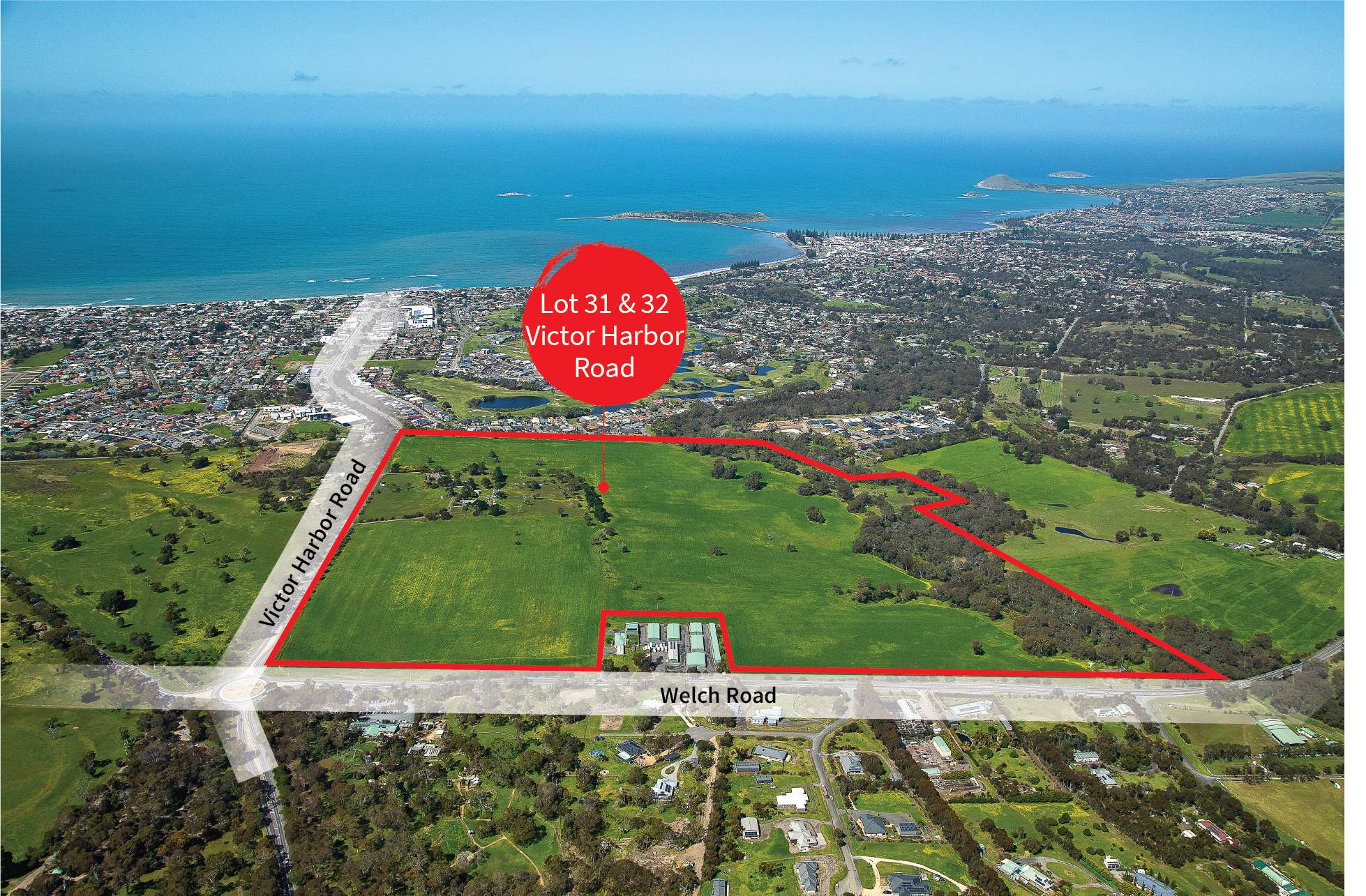 JLL is appointed to market a prime 65-hectare residential development site less than one hour from the Adelaide CBD and close to the major service centre of Victor Harbor.
The premium site at the corner of Victor Harbor Road and Welch Road in Hindmarsh Valley offers a unique opportunity for a developer to create a master planned residential community in a highly sought-after growth corridor.
This rare opportunity, located at the gateway to Victor Harbor is in easy commute of the Adelaide CBD and ideally situated to provide residential accommodation that can service workers employed in the southern suburbs of Adelaide, Tonsley, the Flinders Medical Centre, Flinders University, Lonsdale and the McLaren Vale wine region. Recently announced major road upgrades, which will duplicate the major transport corridors to Victor Harbor, will further reduce commuting times.
The development would be perfectly positioned to cater for the rapid growth of Victor Harbor that has grown at more than10% a year for the past five years and is the third largest urban area in SA when combined with Port Elliot and Goolwa.
Zoned for land subdivision for housing allotments the site combines two titles for a total land size of approximately 65.1* hectares and sits adjacent to McCracken Country & Golf Club, a few minutes to the local Coles, Liquorland, Aldi and Bunnings. The western boundary of the site follows a tree lined water course providing a high level of amenity.
"With increasing residential house and land prices and a of the tightest rental market in Australia on the back of unprecedented demand, this region is becoming one SA's most sought after districts," said JLL Executive Simon Hilmgard.
"An increasing number of South Australians are drawn to the appeal of being within proximity of McLaren Vale wine region, the picturesque Encounter Bay and some of Australia's best surf beaches along the South Coast," he said.
Hilmgard said the development is perfectly placed to take advantage of the low vacancy rate and the strong median house prices in the area of between $501,500 to $555,000.
Expressions of Interest for the property close 17th November 2022, with inspections available by appointment with JLL.