Quintessential Equity secures its biggest acquisition with $115m North Ryde office
25 March 2021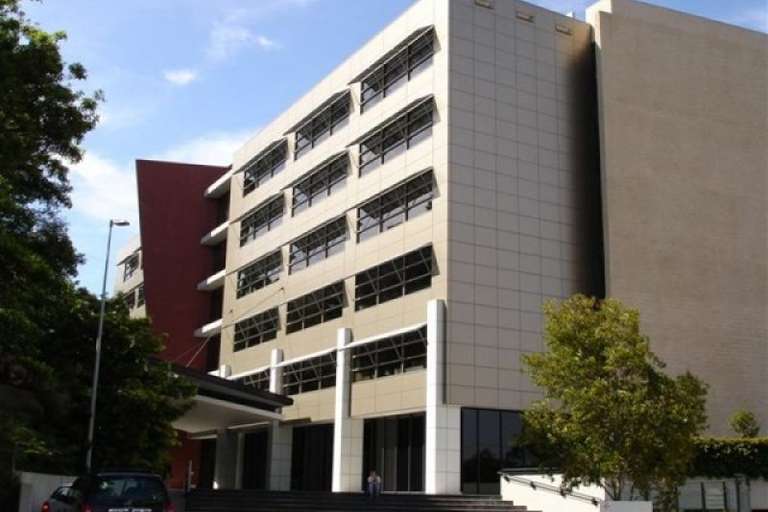 Private equity property company Quintessential Equity has expanded its commercial asset portfolio by acquiring a 1.8-hectare office complex in Sydney's north. Purchased at $115 million, it marks the fund manager's largest acquisition to date.
The property, located at 3 Richardson Place, North Ryde, is the second asset in Quintessential Equity's $300 million blind fund, known as Master Fund No.2.
Overlooking Lane Cove River, the A-grade office estate comprises two six-storey buildings with a combined gross lettable area of 17,187 square metres.
The property, which was sold by Goodman, is 99 per cent occupied, and is expected to provide a fully let yield of 6.75 per cent.
Colliers International's Jon Chomley and Sophie Tieman brokered the deal.
Existing tenants include the Council of the City of Ryde and award-winning Australian software developer, Pronto Software. Quintessential Equity will actively manage all existing tenants to derive long-term stable outcomes and is in discussions with a new tenant to lease the remaining vacancy.
The deal demonstrates the buying power of Quintessential Equity's Master Fund No. 2 and will provide immediate distributions to investors, said executive chairman Shane Quinn.
"Located in a growing office hub with a diversified tenant profile, 3 Richardson Place ticks all the boxes of our buying mandate criteria. The commercial site is our largest existing asset acquisition to date, demonstrating the strength of our capital and the business' position as a key market player," says Quinn.
"After the challenges faced by the office market over the past 12 months, we are so proud to be able to provide swift and secure returns to our investors with this major acquisition. High occupancy upon purchase has meant distributions will be experienced immediately following a patient wait by our investors while we found the right asset," adds Quinn.
"The future of office real estate remains uncertain however we are confident in our decision to purchase in a favourable location that attracts high-calibre local and global corporate talents. Compared with other Sydney locations, the estate provides a competitive rental rate for tenants looking to cut down business costs post-COVID with A-grade office space under $250 per square metre," says Quinn.
Located 15 kilometres from Sydney CBD, 3 Richardson Place provides convenient access to rail and road networks including the recently upgraded North Ryde train station and the M2 Motorway. The completion of the Sydney Metro City and Southwest lines in 2024 will create a 20-minute journey between North Ryde and the city centre.
National director at Colliers International Jon Chomley adds, "North Ryde is expanding quickly as a commercial hub. Retaining its low vacancy rate of under four per cent throughout the pandemic, Quintessential Equity's decision to invest in the area is impeccably timed and well considered."
Including more than 600 parking spaces, 3 Richardson Place offers an on-site café and gym, end of trip facilities and a private bus service to North Ryde train station.
In addition to the $115 million commercial office in North Ryde, Quintessential Equity's Master Fund No.2 also comprises a $18.5 million industrial asset in Rocklea, Brisbane.
Further Information
The sale price is softer than Goodman's sale of No 1 Richardson Place which was completed just over 12 months ago at a passing yield of 5.2% and a capital value of $7,495/sqm.
We would have to go back to 2017 to find another sale in the area that soft. Investec Australia acquired 2 Richardson Place from Blackstone for $85.0m, reflecting a 7% cap rate.
Quintessential's price reflects just under $6,700/sqm.
Disclaimer: The information contained on this web site is general in nature and does not take into account your personal situation. You should consider whether the information is appropriate to your needs, and where appropriate, seek professional advice from a financial adviser.