PSW Uniforms Expands Presence with Lease of Prime Space on Old Geelong Road, Hoppers Crossing
30 October 2023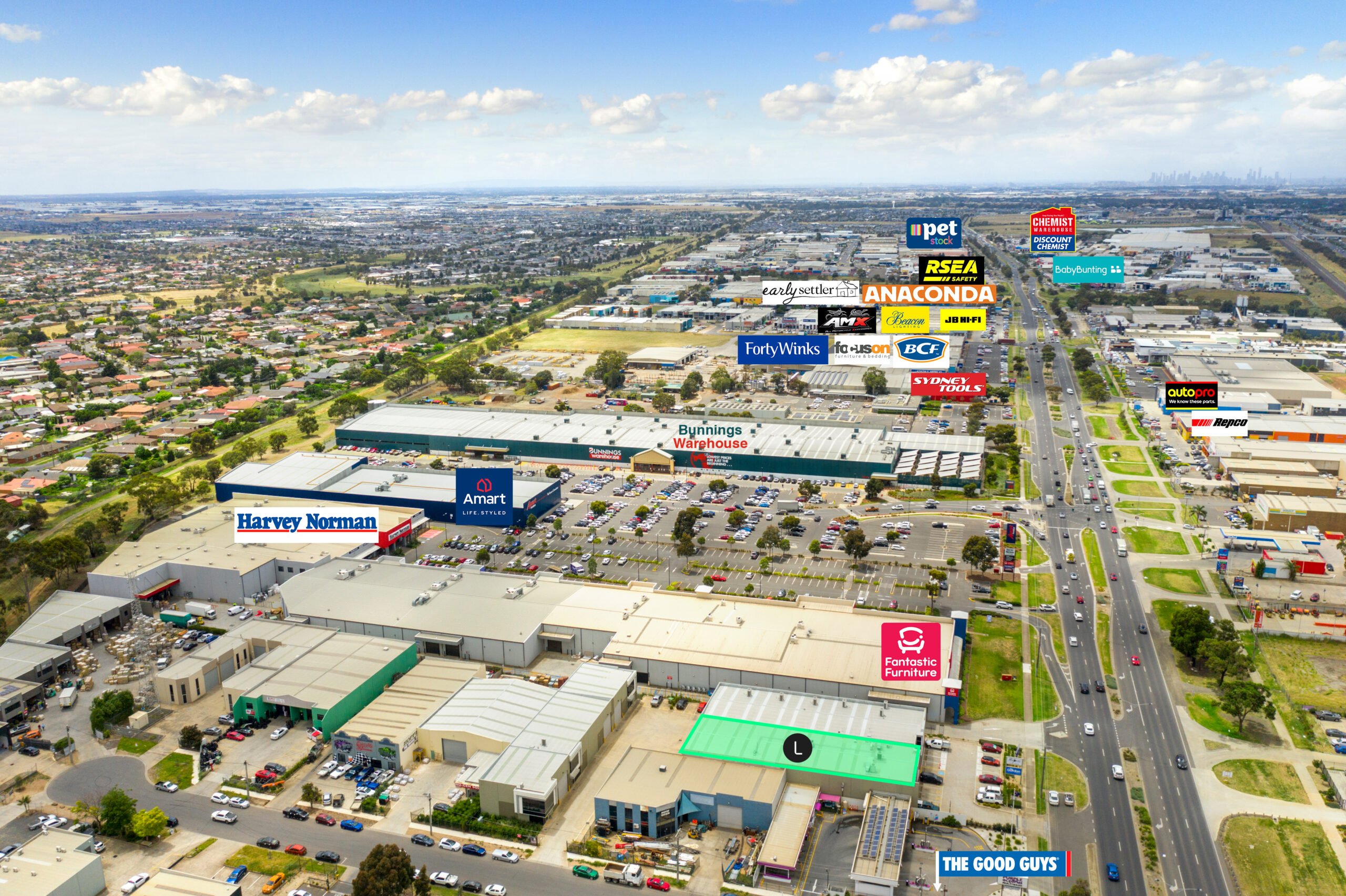 In a significant move that underscores the thriving large-format retail landscape in Australia, national chain PSW Uniforms has secured a lease for a showroom space on Old Geelong Road, Hoppers Crossing. The prime location, situated within the renowned large-format retail precinct, marks a strategic relocation for PSW Uniforms, which currently operates 21 stores nationwide.

The Old Geelong Road strip stands as a cornerstone in Melbourne's large format retail sector, boasting an expansive 16,900 square meters of retail floor space. Ranking as the third-largest precinct of its kind in Australia, it follows only Osborne Park (WA) and Auburn/Lidcombe (NSW). Dominated by traditional homemaker uses, including furniture/bedding and electrical, the precinct features significant brands such as Harvey Norman, Amart Furniture, JB Hi-Fi, and The Good Guys. Additionally, Old Geelong Road showcases higher indices for Hardware/Garden and floor coverings compared to the national average for large format retail precincts.

Chris Parry of Leedwell, who brokered the transactions, said that "recent trends in the marketplace reveal a tightening of vacancy rate for Large Format Retail (LFR) assets, decreasing from 5.2% in 2021/22 to a record low of 2.5% in 2022/23. This decline reflects a sustained demand for floorspace from occupiers, driven by the success of retailers operating in this format, both during and post-COVID-19, combined with the limited new floorspace being added to the market due to increased land prices and construction costs. Consequently, rental rates and asset values for LFR properties are expected to continue their upward trajectory along Australia's eastern seaboard.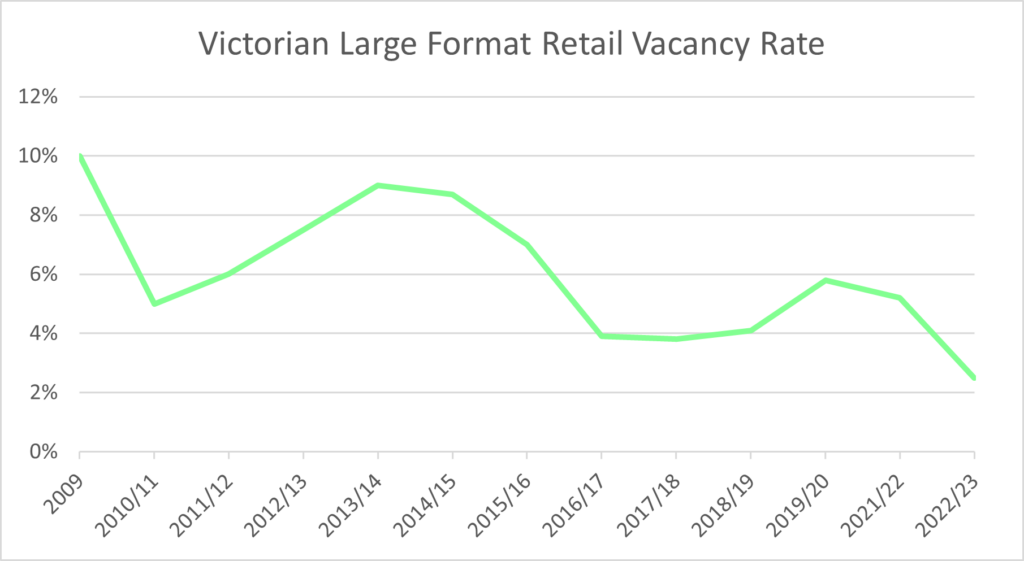 Projections for the LFR sector suggest a mid-single-digit growth in rents throughout 2023, with Sydney and Melbourne anticipated to maintain the highest growth rates at 5.1% and 3.9%, respectively. These forecasts are supported by the major cities' high expected migration intake, resulting in population growth coupled with low vacancy rates and limited new supply. Chris Parry said that the swap over to PSW Uniforms achieved a demonstrated a 40% uplift in, demonstrating the competitive pressure to secure quality large-format retail space.

Old Geelong Road, Hoppers Crossing, situated in the City of Wyndham, remains a highly coveted precinct for Large Format Retail retailers. Its critical mass and growth as a marketplace contribute to its desirability. The City of Wyndham boasts a Gross Regional Product estimated at $14.42 billion, representing 2.89% of the state's Gross State Product. The total retail sales output for the City of Wyndham is $1.52 billion, constituting 3.6% of the state's total.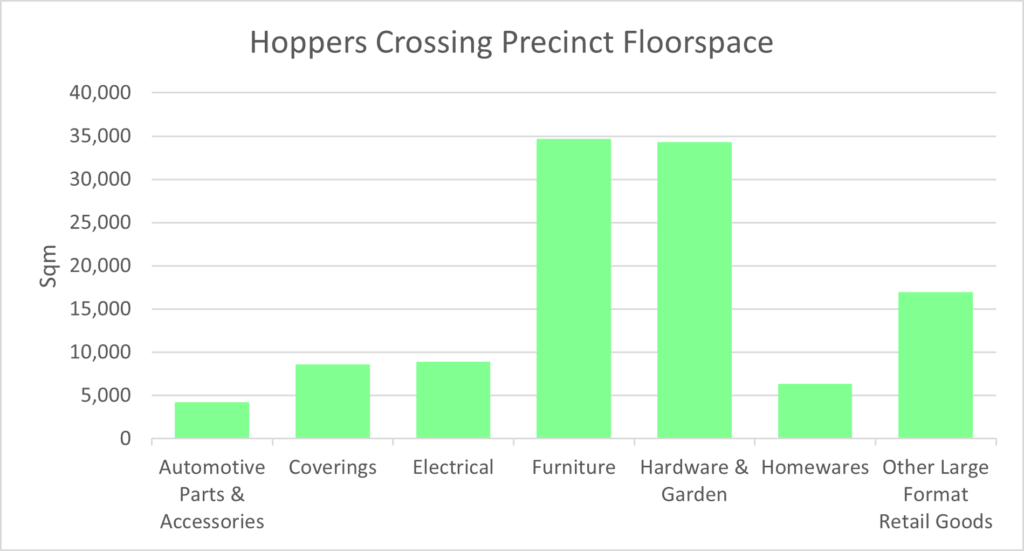 The leasing of 1/195 – 199 Old Geelong Road to PSW Uniforms is a testament to the vibrant and resilient nature of the Australian commercial real estate and retail industry. As PSW Uniforms positions itself strategically within this thriving precinct, the company is poised for continued success and growth in the ever-expanding Australian market.