Property movement ahead of Albion Olympic site redevelopment – QRIC purchases new HQ
31 October 2023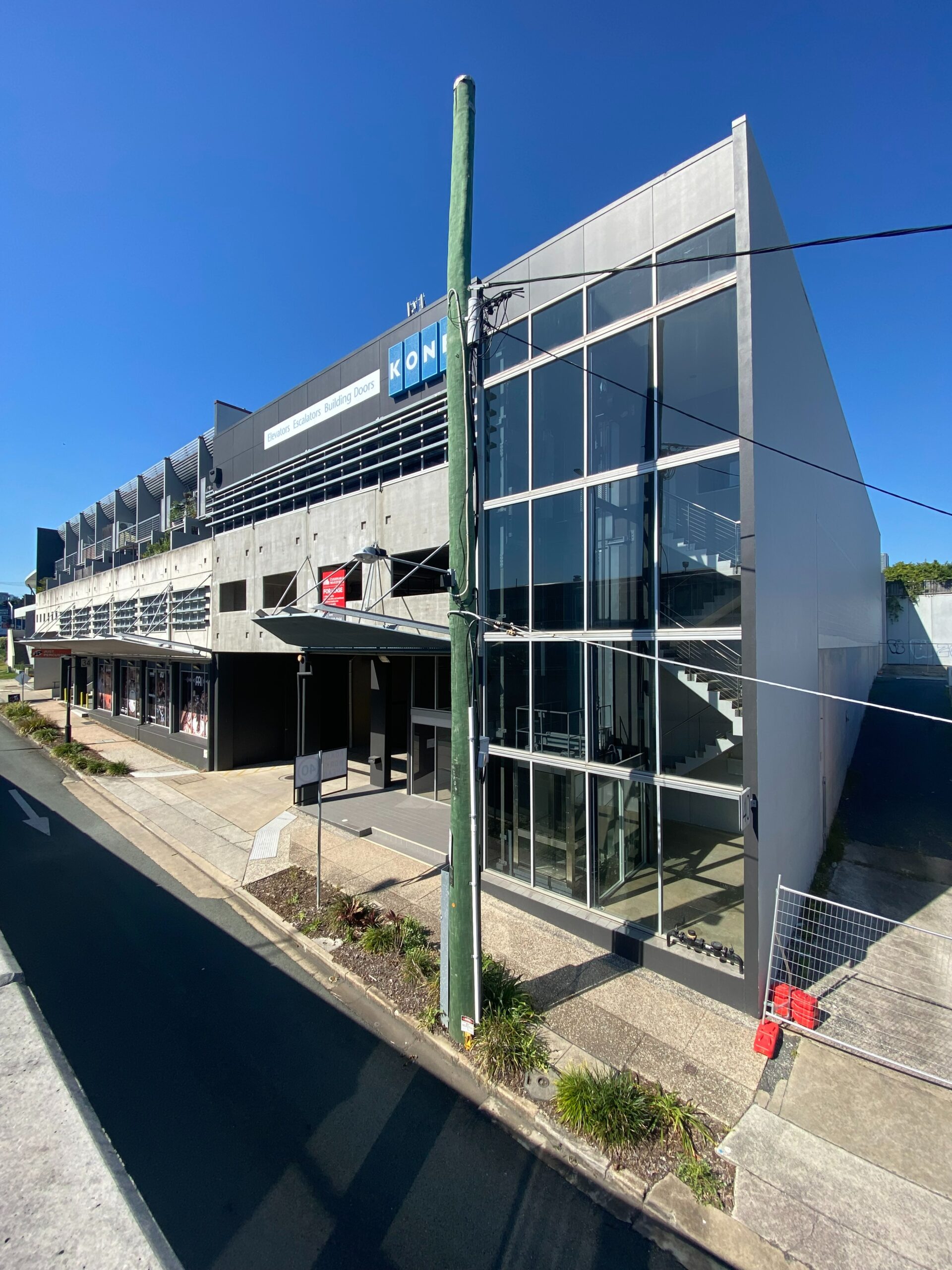 Bowen Hills site to house QRIC headquarters in $12 million deal
In a landmark $12 million deal, Colliers Queensland has sold a 1,170 sqm commercial building with two adjoining sites at Bowen Hills to the Queensland Racing Integrity Commission (QRIC) to house their new headquarters, making way for the Albion Park Paceway Olympic redevelopment.
In a deal struck by Colliers Queensland agents Hunter Higgins and Nick Wedge, a 1,766 sqm site at 40 and 42 Campbell Street and 11 Tufton Street Bowen Hills has been sold to the QRIC.
Colliers Queensland National Director Investment Services Hunter Higgins said they had worked methodically with QRIC in assessing the market and locating a suitable premises for their new headquarters including a research and laboratory facility.
"Through long standing relationships with owners in the immediate fringe, we were able to locate the ideal building in the inner city fringe, matching our clients requirements with the vendors expectations and formulate a highly beneficial deal for both parties," Hunter Higgins said.
QRIC needed to find new premises for their research and laboratory facility to make way for the Albion Park Paceway Olympic development.
"This rare site provided the perfect location in the inner fringe for QRIC to locate their headquarters for a state-of-the-art laboratory facility within the existing 40 Campbell Street office building with additional land at 42 Campell Street and 11 Tufton Street for parking and future expansion.
"Bowen Hills Urban renewal area has become a thriving commercial and residential center, with an office vacancy rate of 13.3 per cent, it is the second tightest market in the Brisbane fringe, just behind Toowong," Hunter Higgins added.
Colliers Queensland Director Investment Services Nick Wedge said the site was located in the Bowen Hills Priority Development Area (PDA) and adjacent to the proposed Millennium Square Precinct.
"The site has significant development upside and will only be further benefitted by being located adjacent to News Corp's proposed $2 billion urban redevelopment project that will see it's fourhectare base in Bowen Hills transformed into a multimedia hub, residential and lifestyle precinct with retail, parkland, restaurant and lifestyle spaces," Nick Wedge said.
"It is additionally located near the planned $1 billion Herston Quarter health, wellbeing, commercial and residential centre adjacent to the state's largest hospital, and the $2.9 billion redevelopment of the 22-hectare RNA Showgrounds in Bowen Hills.
"The scheme for the PDA provides for the long-term growth of around 23,000 new homes and one million square metres of commercial, retail and industrial floor space to facilitate business investment and create jobs," Nick Wedge added.
Albion Park Paceway will be the site of a new major indoor sports centre ahead of the 2032 Olympic and Paralympic Games, the proposed new Indoor Sports Centre will be a 12-court highperformance, para-sporting Centre that will host local, national and international sporting events including basketball, wheelchair basketball, wheelchair rugby, netball, volleyball and badminton.
Over the next twenty years, Brisbane 2032 is forecast to generate economic and social benefits of $8.1 billion for Queensland and $17.6 billion for Australia.